Lord Howe Island
Postal Services
Museum Opening
To celebrate the opening of the new museum, another series of labels were prepared. They were released on May 31, 2000 and included a donation with the booklets to help with the cost of the Museum. The Museum finally opened Feb 17, 2001.
The same Marine Park labels were used. 150 of the existing sheets (6,000 labels) were overprinted by Style Communications in Sydney. The overprint was "Opening New LHI Museum 2000".
Prior to doing the overprint, a Proof booklet was prepared to show how it would look. The Proof booklet cover was light green and inside it had a block of 6 normal labels and a printed sheet showing the form the overprint would take. The cover and sheet had "Proof SC Australia" stamped on them. The booklets would be stapled left or right with label blocks from the left or right of the sheet used. There were only 10 of these Green Proof Booklets produced.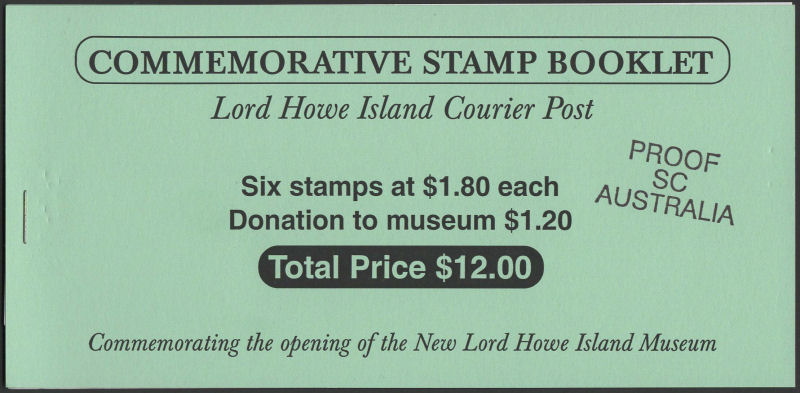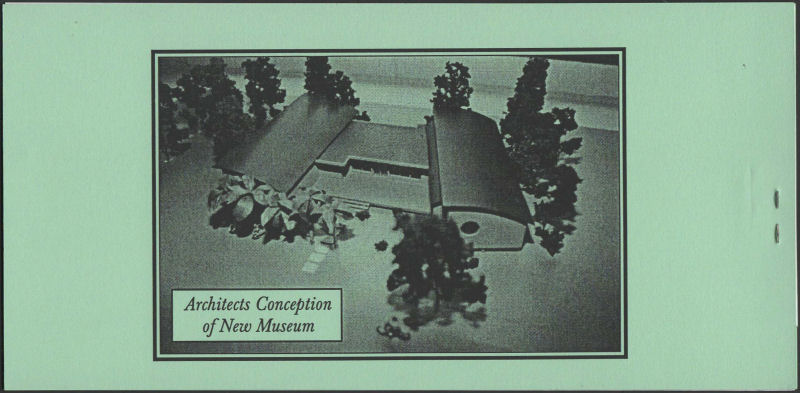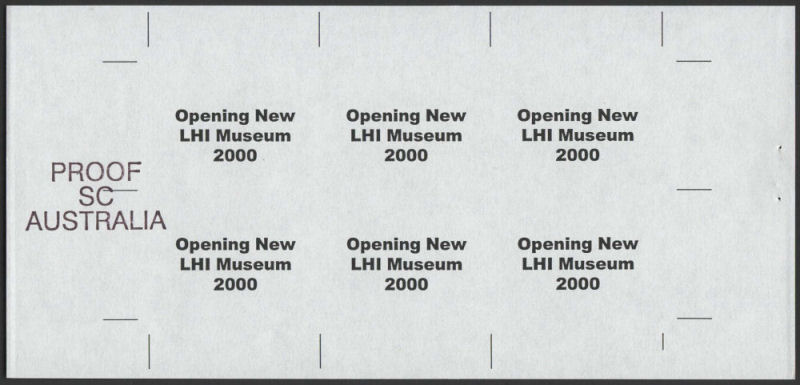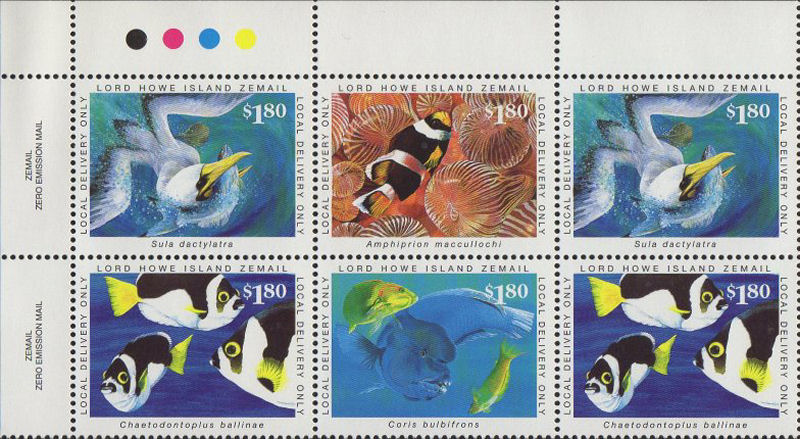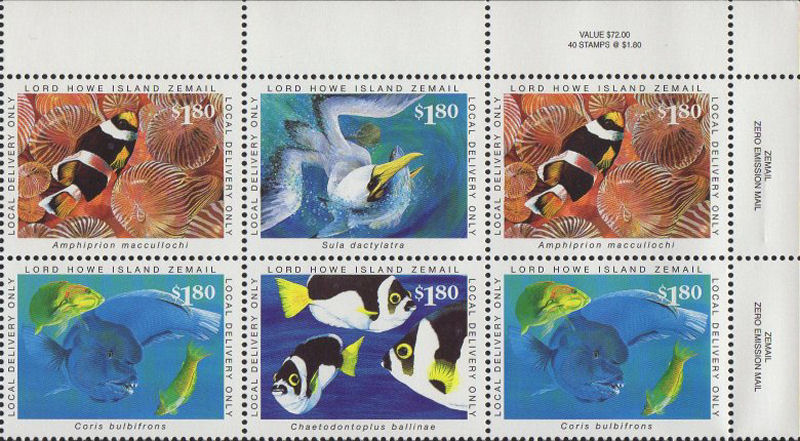 The booklet price of $12.00 would include a donation of $1.20 to the Museum.
Before release, the booklet cover was changed to yellow and the overprint was changed to Italic. 500 Booklets and 500 First Day Covers were produced. The booklets were stapled left or right and could also contain the top or bottom selvedge of the sheet.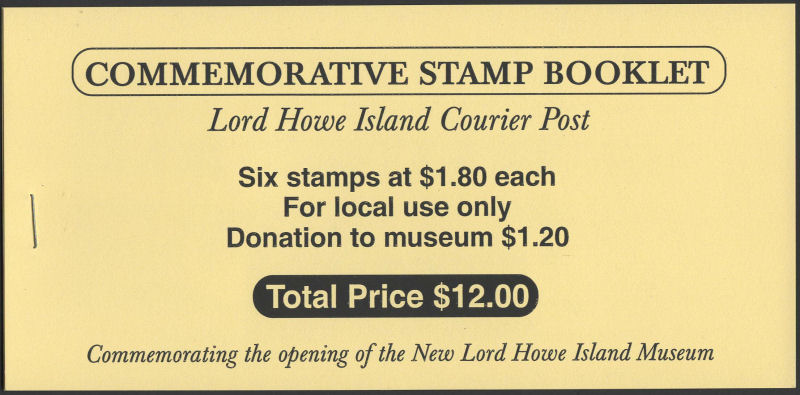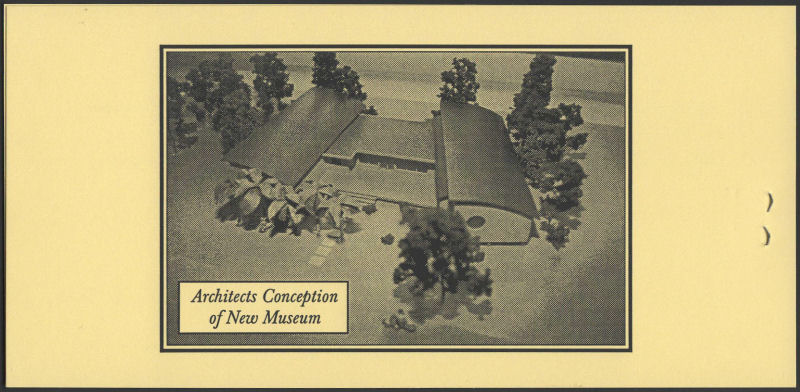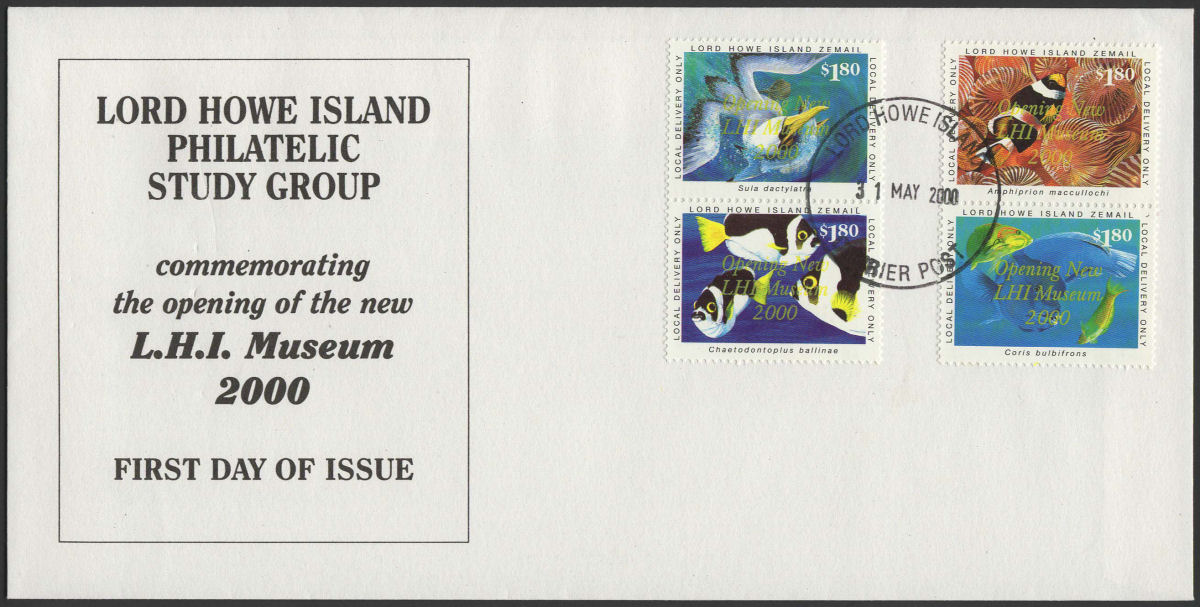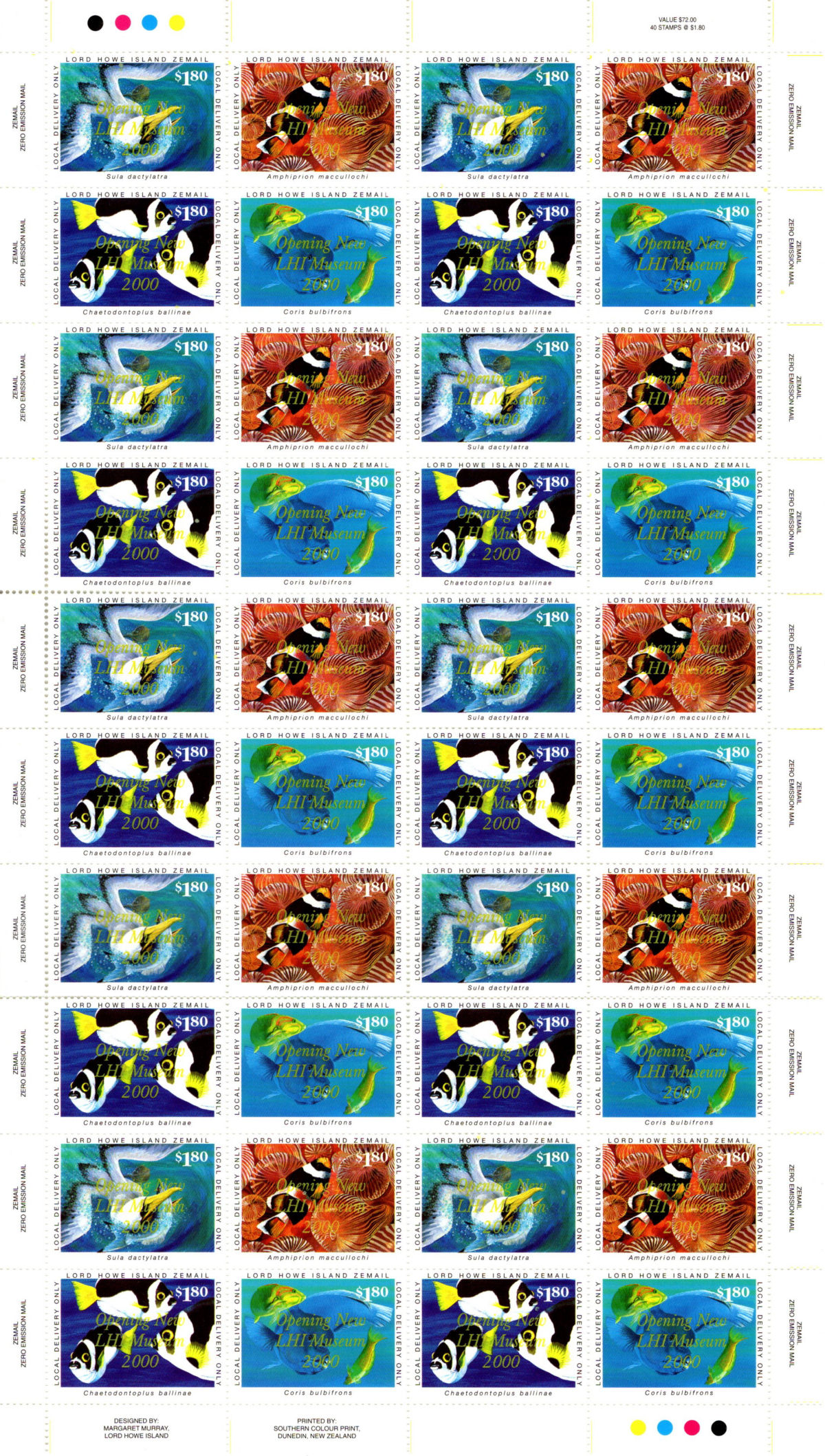 When the Museum finally opened on February 17, 2001, a 1,000 numbered covers were prepared, designed and signed by Margaret Murray.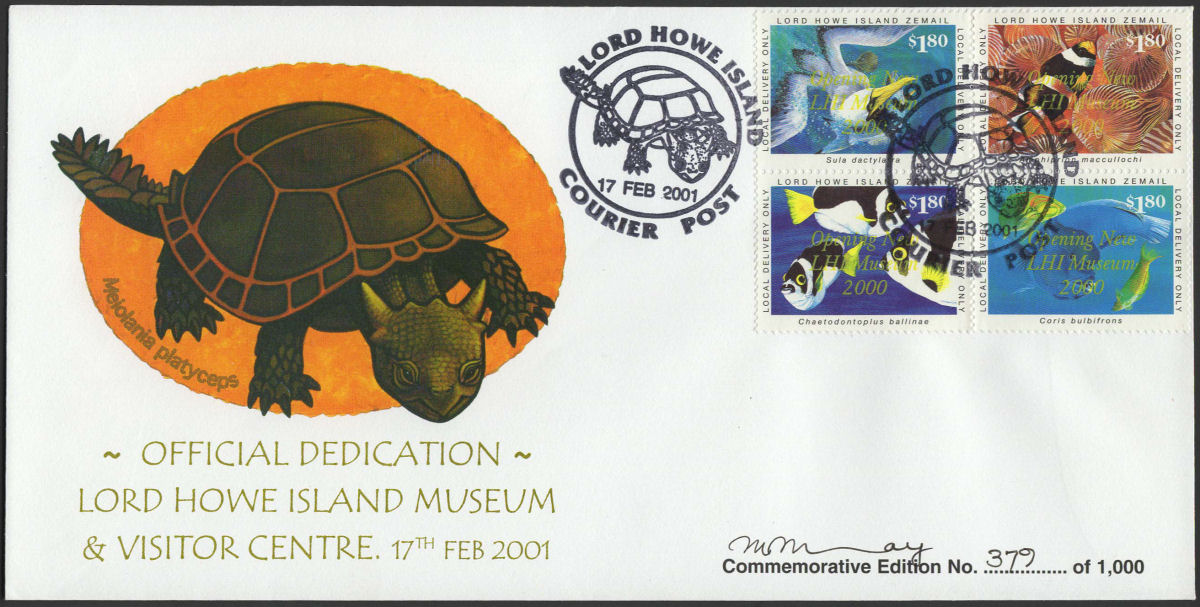 Of these 1,000 covers, a couple were signed on the back by Jim Dorman, President of LHI Historical Society, Ian Kiernan, Chairman LHI Museum Trust and 8 other dignataries.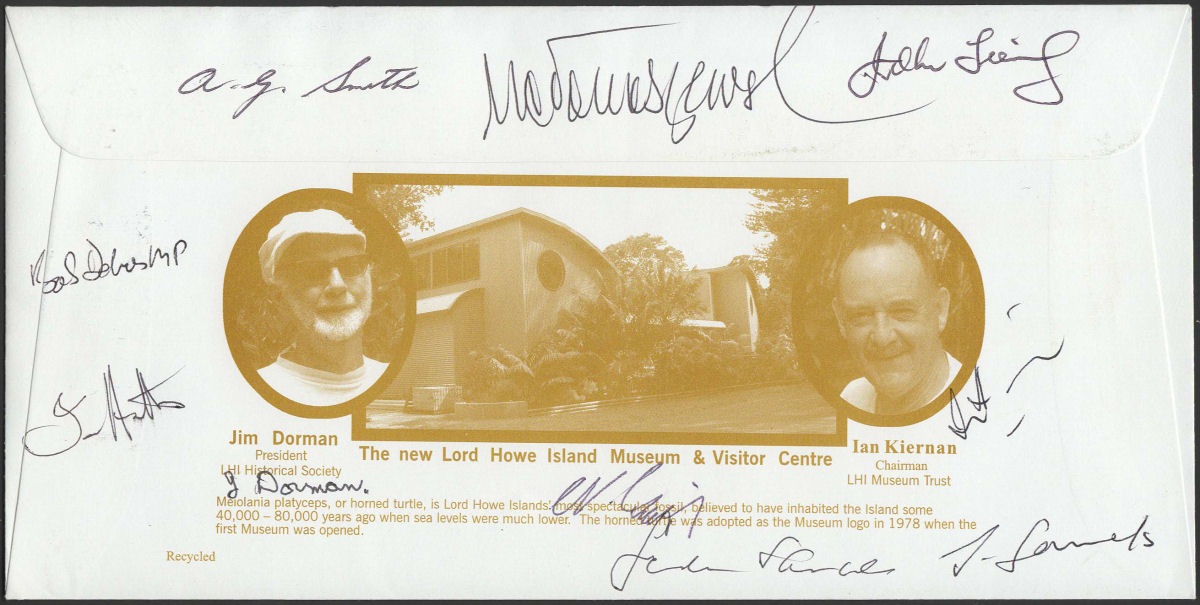 ← →
Millennium Issues Provisional Anniv