Lord Howe Island
Postal Services
Palms Of Lord Howe Island
On September 28, 2001, a new set of labels was produced. The price was raised from $1.80 to $2.00. This time the theme was Palms Of Lord Howe Island. Again designed by Margaret Murray, four distinctive varieties of Palms were chosen. Printed by Southern Colour Print in New Zealand, 24,000 sheets of 16 labels were produced.
It is claimed that from these sheets, 2,000 First Day Covers and 2,500 Booklets were produced. This may be true for the FDC's, but if you look at an example of the Sheet and the Booklet, you will see that all the blocks of 4 in the Booklets are attached by the top selvedge. On this top selvedge are the words "ZEMAIL ZERO EMISSION MAIL". These words only appear on the left and right selvedge of a complete sheet, therefore the Booklet stock must have been produced from a separate printing.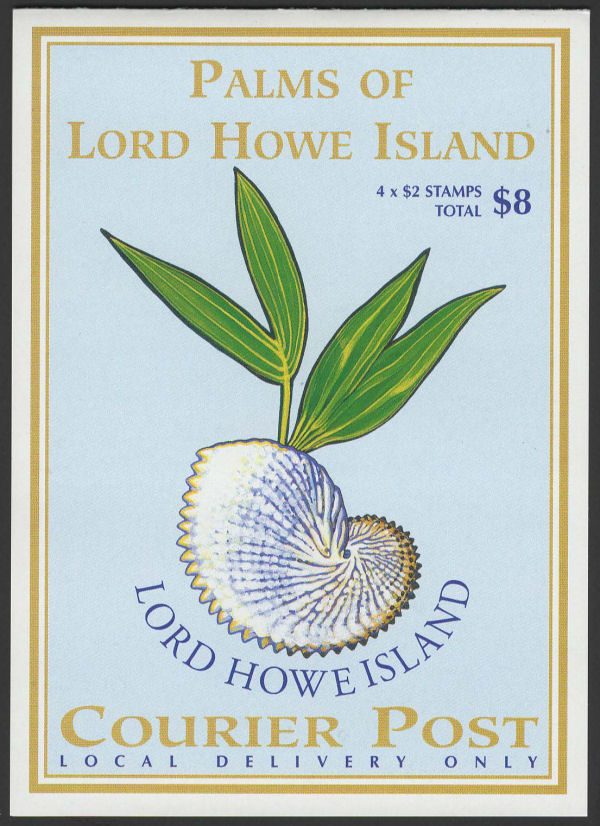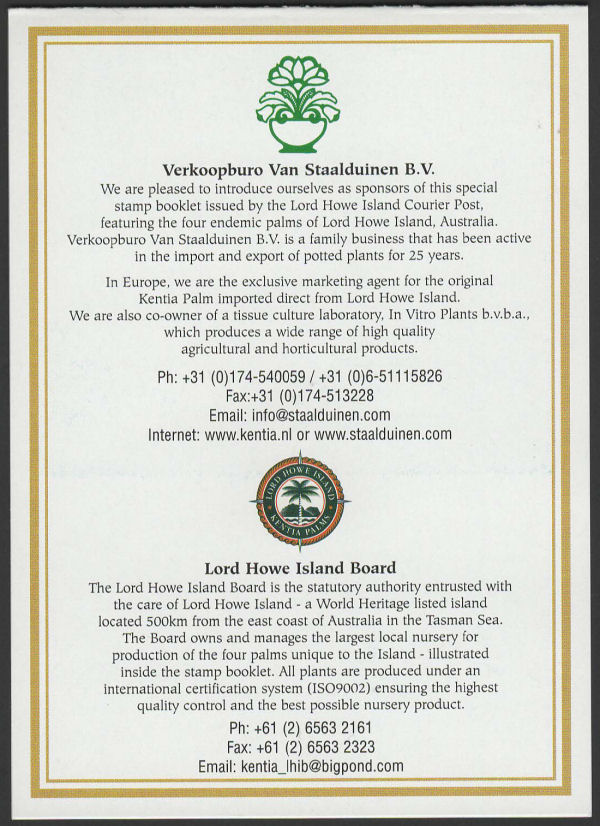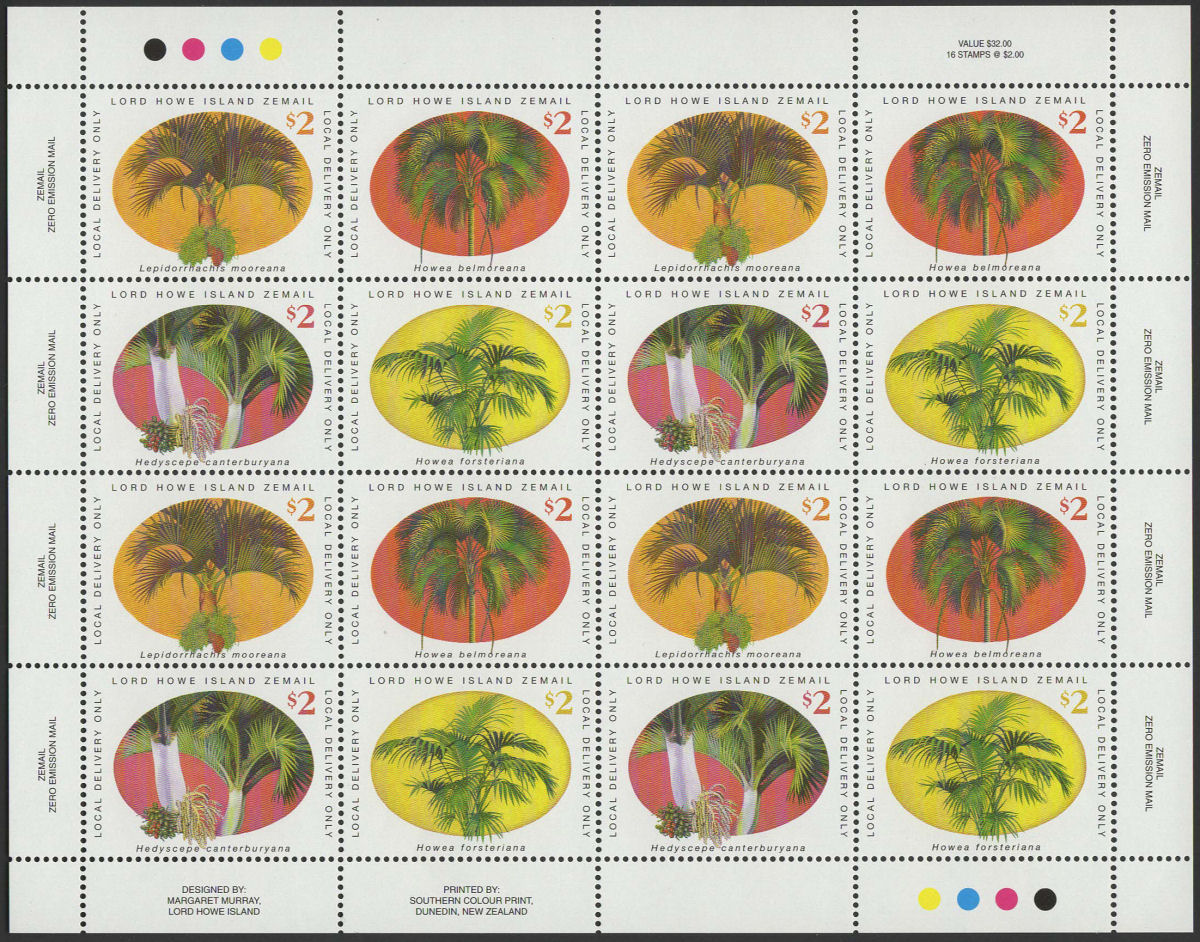 There are two versions of the First Day Cover, some of the 2,000 numbered covers are signed by designer Margaret Murray and some are not.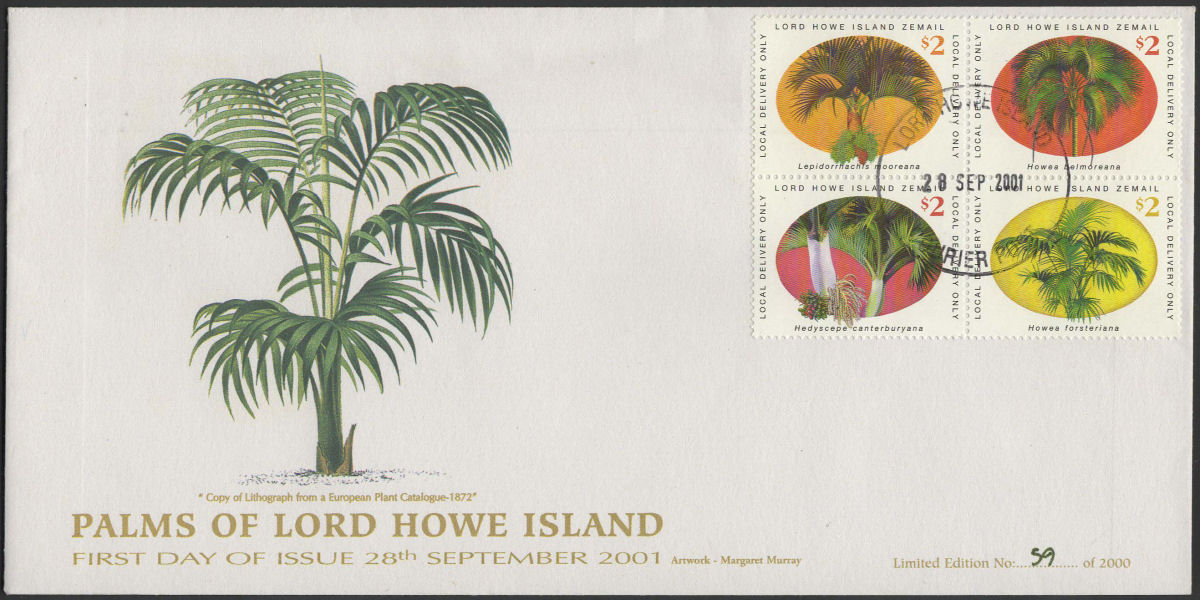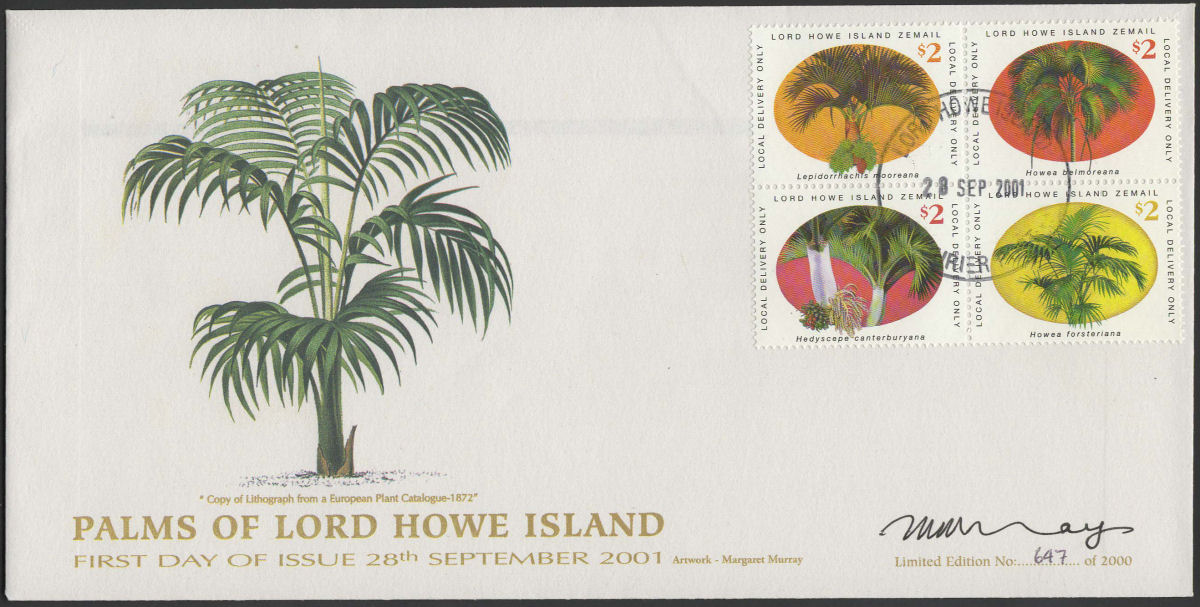 There were also approximately 10 Proof Booklets. The Proof stamp is on the cover and the labels as well.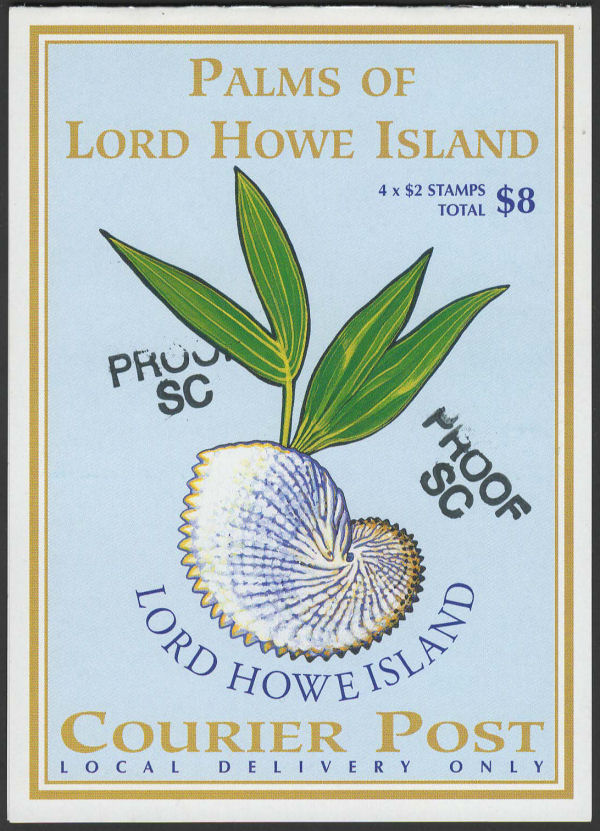 The Lord Howe Island Courier Post ceased trading on January 29, 2002. Of course you would expect to see a cover to commemorate the occasion.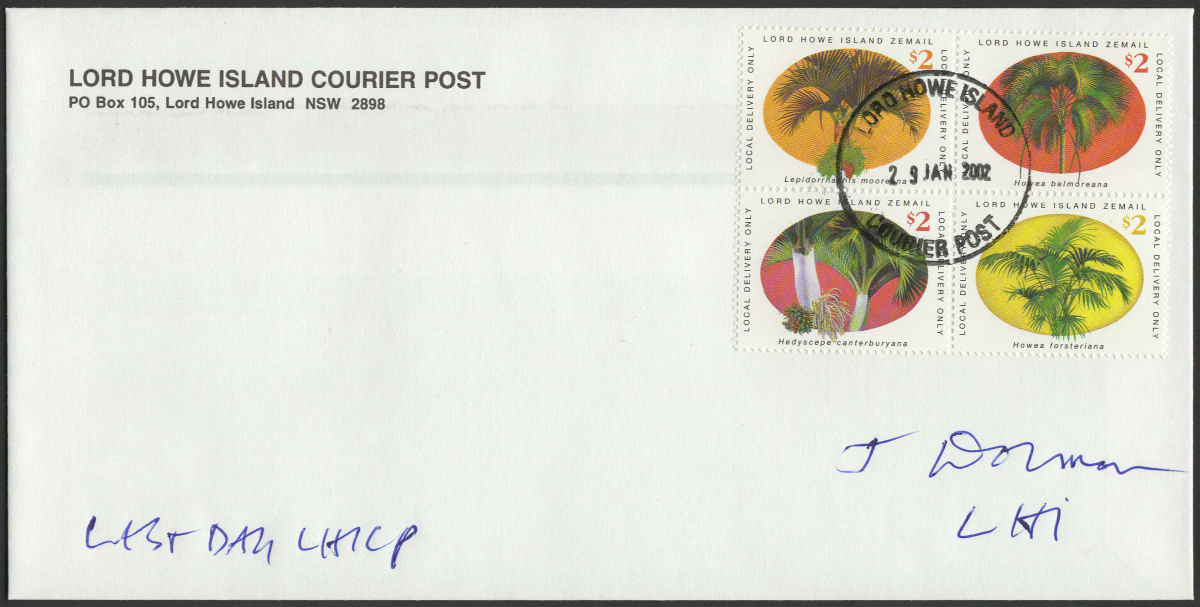 ← →
Provisional Anniv Post LHICP Covers