40 Watt Banana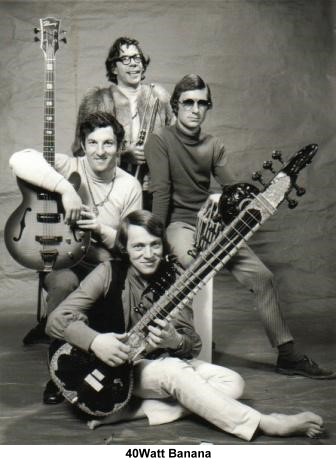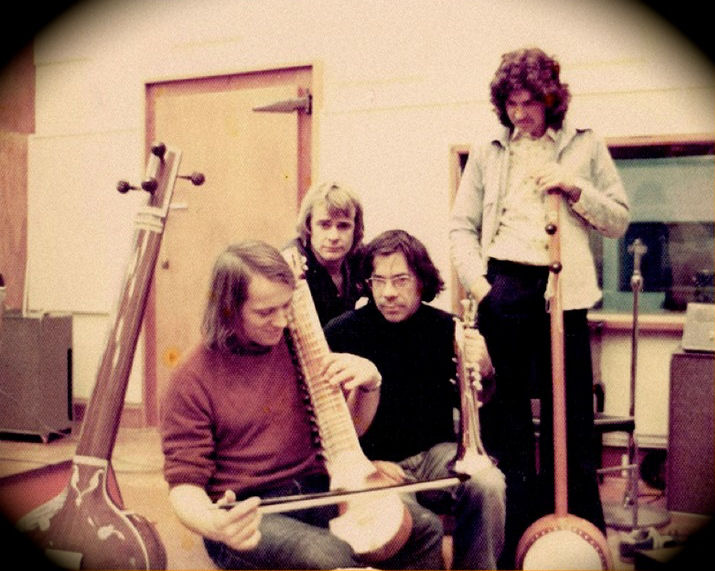 Clockwise from left: Dave Day, Kevin Clark, Colin Brown & Dave Parsons. L to R Dave Parsons, Mike Fullerton, Kevin Clark & Dave Pearson
The 40 Watt Banana, formed in 1968, was a unique band in New Zealand, the only group that ventured into the esoteric realm of Indo-Afro psychedelic music. Formed by Kevin Clark and Dave Parsons, initially as a jazz combo playing in restaurants, they soon incorporated elements of Indian and African music to their sound, after some soul searching and spiritual experiences. The result was an atmospheric, spacey, improvised sound.
In 1971, they released their only 45 for the HMV label. It featured a great sitar-psych track, "Nirvana", similar to other psychedelic jazz-pop-funk experiments from the time. It was backed with a version of James Taylor's "Fire and Rain".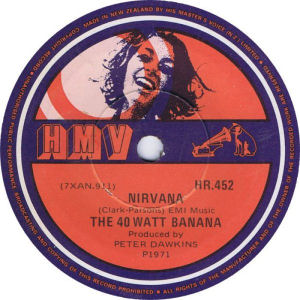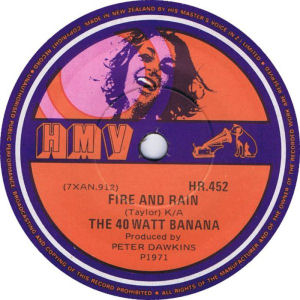 During the late 60s and early 70s, the band also recorded other stuff which remained unreleased.
In 2019, the unreleased recordings saw the light of day, when "Peeled" was released on the Pharaway Sounds label.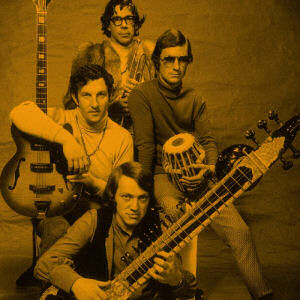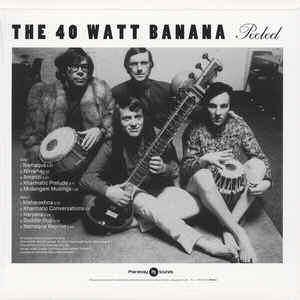 In 1975, Kevin Clark formed the Kevin Clark Group. It contained Dave Parsons, Dave Pearson & Mike Fullerton. They released one album featuring vocalist Fran Barton.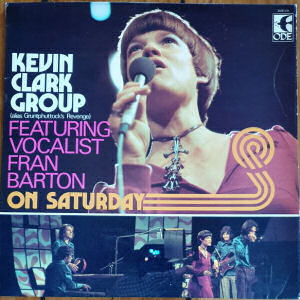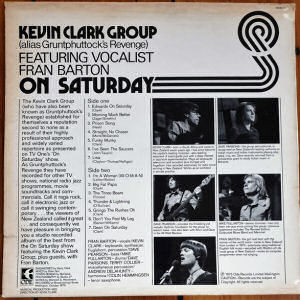 The "Nirvana" track can be heard on the following compilation.