Bartholomew John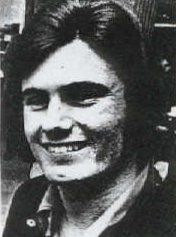 Bartholomew John was the name used by Christchurch pop vocalist John Suckling. Born August 24, 1952. He released three singles on Interfusion, the first in 1972 and the second and third in 1974. They were "Straight From A Rainbow"/"Will You Still Love Me Tomorrow", "Someone"/"Is This The End" and "Getting Over You"/"That's The Way I Feel".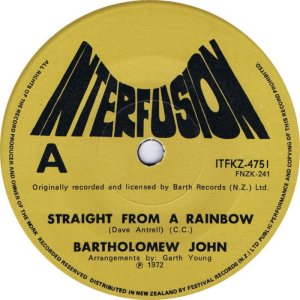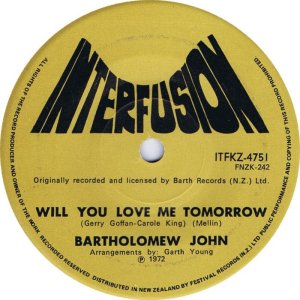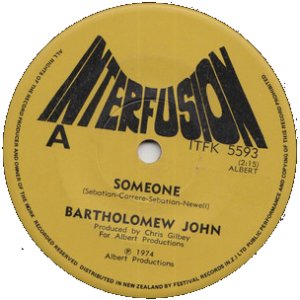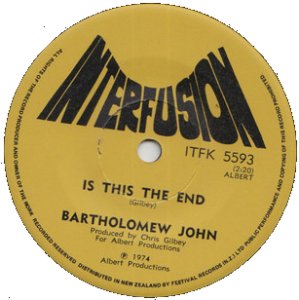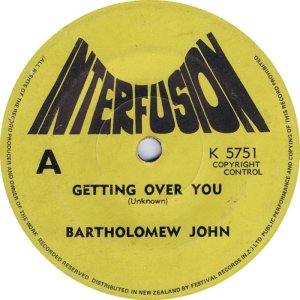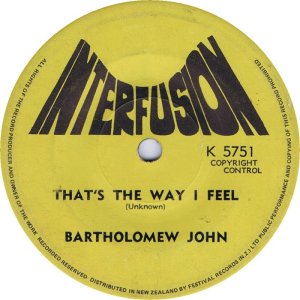 He relocated to Australia after this and his second and third New Zealand singles were released over there on the Albert label.
There were also two Australian albums released. The first was, "That's The Way I Feel" on Albert in 1974, and from this came the single "Keep Our Love Alive"/"Warm".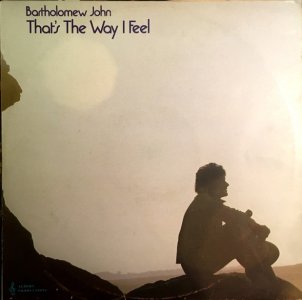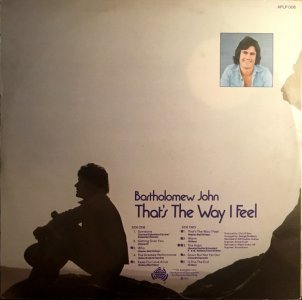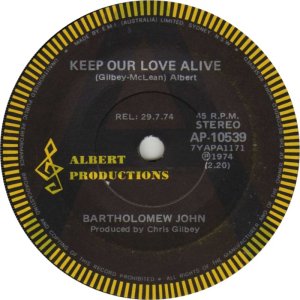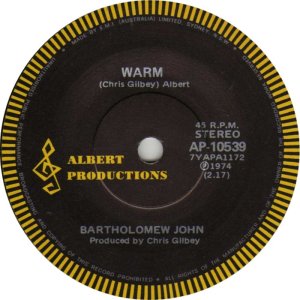 The second album was "Harbour" on ABC in 1975.