Beach Combers
The Beach Combers were a group from Christchurch, who predominately played Hawaiian music. They consisted of Murray Charteris on steel guitar, his wife Averill Charteris on ukulele and organ, his brother Logan Charteris on rhythm guitar and Jack Speck and Bernie Jones on bass and drums respectively.
In 1962 they recorded one single on the Fidelity label, called "Portugal"/"Lovely Hula Hands". "Portugal" featured Clarrie Light on vocals, while the vocals on "Lovely Hula Hands" featured Kathy Logan.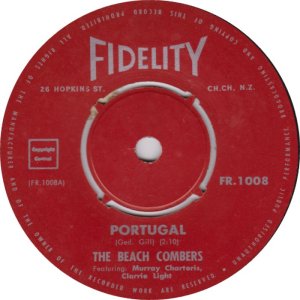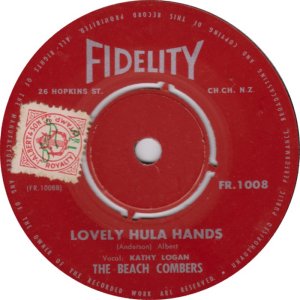 In 1963 they recorded an album for HMV called "South Sea Serenade". Guest vocalist on a number of the tracks was Gary Wakefield from the Southerners.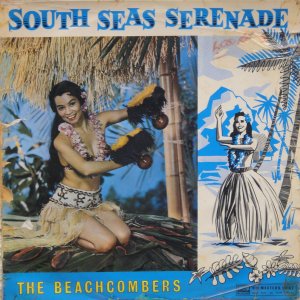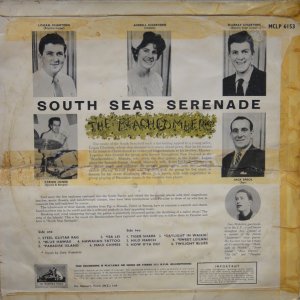 Prior to the Beach Combers, Murray Charteris released a single on the Peak label in 1959 with the Trisonics Beat. It was called "Sleepwalk". On the other side was Peter Lewis doing "Four City Rock", also with the Trisonics Beat. Members of the Trisonics Beat were Pat Nehoneho on guitar, Johnny Philpott on drums and Ray Kamo on bass.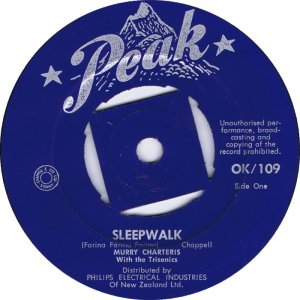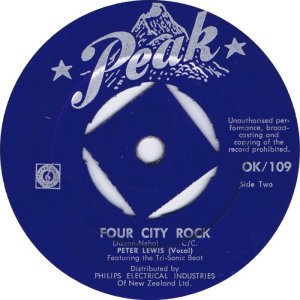 After the Beach Combers, Averill Charteris turned to country music and released a single with The Next Exit on the Master label in 1973 called "One's On The Way"/"Country Girl". She also released an album in 1979 called "Truck Drivin' Woman". On this she was backed by a group called Santa Fe.