Bluestars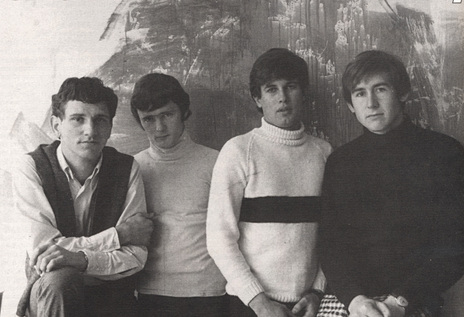 Rick van Bokhoven, Jim Crowley, Murray Savidan and John Harris.
Line-Up: (Nomads)
Rick van Bokhoven (Guitar / Vocals)
John Harris (Drums)
Murray Savidan (Rhythm Guitar)
Roger McClay (Lead Guitar)
Line-Up: (Bluestars)
Rick van Bokhoven (Rhythm Guitar / Vocals)
John Harris (Lead Guitar / Vocals)
Murray Savidan (Bass Guitar / Vocals)
Jim Crowley (Drums)

The Bluestars began life as the Nomads around 1961. Murray Savidan and Roger McClay were school friends at Auckland Grammar, where they played at school concerts. John Harris was recruited on drums and his friend Rick van Bokhoven joined as a singer.
When Roger McClay left the group in early 1964, a reshuffle moved Savidan to bass, Harris to lead guitar and van Bokhoven to rhythm guitar. A new recruit was Jim Crowley, who took over the role of drummer. At this point they changed their name to the Bluestars.
Modeling themselves on the Shadows style of music, they started playing at church and youth group dance engagements, but after hearing the Beatles first album, they made a major change to their style of music. This proved successful and they started selling out venues around Auckland's eastern suburbs.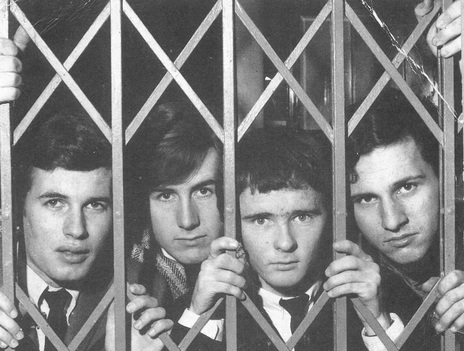 While the majority of the music was covers, they did do some original stuff and in 1964 they were invited to record a couple of these as demos for Eldred Stebbing's Zodiac Records. Nothing seemed to come from this, so they continued playing the suburban dance circuit, steering clear of the inner city clubs.
Still wanting to release a record, they engaged Terry Hayman as their recording manager. Terry claimed to have contacts at Decca Records in London. He was right, and he got them signed to Decca, making the Bluestars the first New Zealand group to score a debut record contract in Britain. They still didn't actually have anything recorded, so Hayman arranged for NZBC engineer Wahanui Wynyard to record some songs at the Radio Theatre in Auckland.
Four songs were recorded during the session. They were "Please Be A Little Kind", "I Can Take It", "Just Fell In Love With You" and "Baby Come Home". Although a rushed session, a tape was still sent off to England. Decca obviously liked what they heard, as they released a single of "Please Be A Little Kind" backed with "I Can Take It" in December 1965.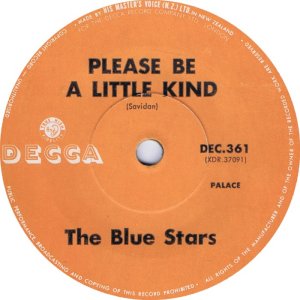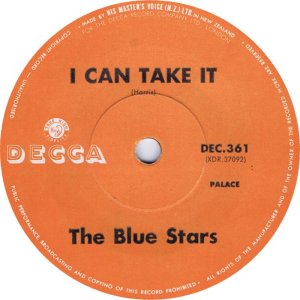 The single was released in Britain and the Continent, as well as the US, Japan and Australia. Whilst getting some favourable reviews, it was not a hit. Early 1966 saw its release in New Zealand. Receiving valuable airplay, it made it to number 12 on a local chart, but because they were only known around Auckland, it never featured on the national chart. But because of their new found fame, they started playing larger venues, to larger audiences.
The group went back to the studio to prepare a follow-up single. Three songs were recorded, "It's The End", "S'pose We're Away" and "Don't Wanna Be Lonely Anymore". Unfortunately Decca didn't like any of them and rejected them all. That concluded their relationship with Decca.
As an answer to this rejection, John Harris wrote "Social End Product". It was released on Allied International in September 1966 with "I'm Over Here" on the flipside. With the release of this single, controversy was never far from the group.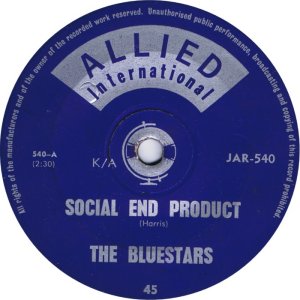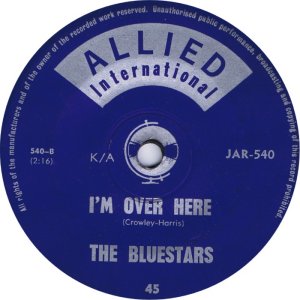 Towards the end of 1966, Rick van Bokhoven decided to leave the group. He later joined a version of the Music Convention in 1969. Jim Crowley also felt like a change and gave up the drums to play the organ. In 1967, a new recruit was found to play drums. He was Eric Jackson, from the recently disbanded Jamestown Union.
In order to be able to have a regular place to play, as well as their suburban dance gigs, they decided to open their own club. A venue was found in Remuera and was named the "Gallows". It was a short lived venture and because of noise complaints by wealthy neighbours was forced to close down hardly before it began.
One last single was recorded for Allied International in February 1967. It was "I'm A Little Man" / "Sherlock Sweet". Almost immediately after that the group broke up. Jim Crowley moved to Sydney, playing drums for Matchbox in 1969, and the others drifted into other non music related careers.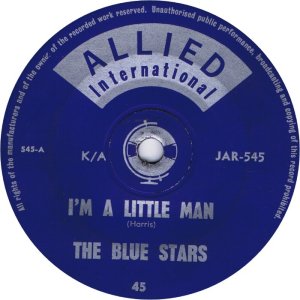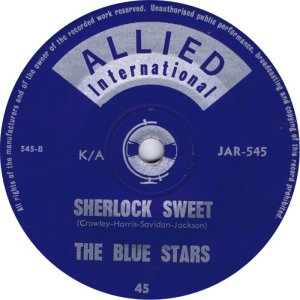 An EP and a CD of their songs has recently been released called "The Bluestars (not from Birmingham!)".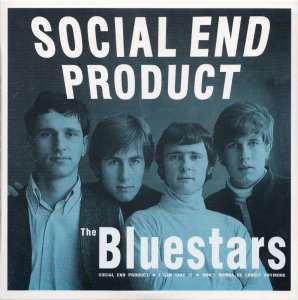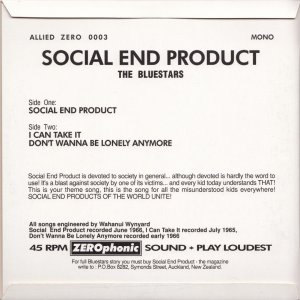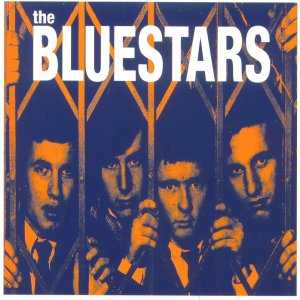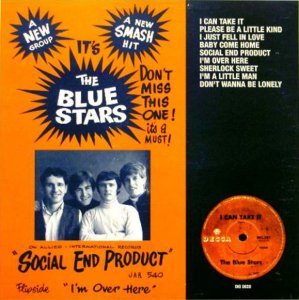 The Bluestars can also be found on the following compilations.