Boneyard Convention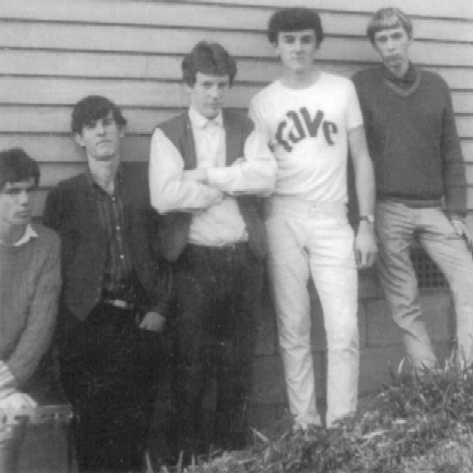 Brian Inglis, John Downes, Martin Winch, Ian Fraser and John Tuxford.
Line-Up:
Martin Winch (Lead Guitar)
Brian Inglis (Rhythm Guitar)
John Downes (Guitar)
John Tuxford (Bass Guitar)
Ian Fraser (Drums)
Brian Thorogood (Vocals)
Although Boneyard Convention never recorded, they were an important band from whom Martin Winch emerged. He was a very talented guitarist. The band played at the established Auckland venues like the Galaxie, Surfside and Shoreline during 1965 and 1966.
Playing mainly British R&B covers, they competed in the 1966 Battle of the Bands contest, but were unplaced. After that the group disbanded, with Thorogood joining the Rogues for a short stint as vocalist, before rejoining Winch and Inglis to form a new band called Sylvester Winch Style in early 1967.