Collision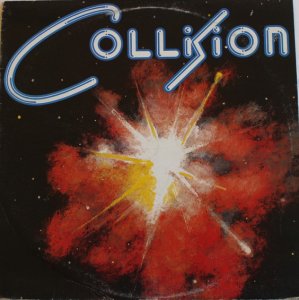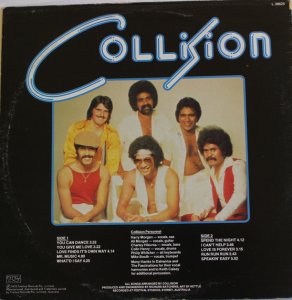 Line-Up:
Harry Morgan (Sax / Vocals)
Ali Morgan (Guitar / Vocals)
Charlie Hikaroa (Bass Guitar)
Philip Whitcher (Keyboards)
Colin Henry (Drums)
Mike Booth (Trumpet)
A sextet from Tokoroa, Collision was one of the better Kiwi bands of the mid 70's. An all-Maori group, their repertoire was culled mostly from contemporary black American acts, and delivered with panache. Most of its members took turns at the microphone, and saxophonist Harry Morgan, in particular, had a soulful voice. They briefly featured pakeha trumpet player Barry Brown-Sharpe.
In 1973, Lion Breweries opened a second rock venue in Wellington at the Cornhill Tavern, the first having been in the Spectrum Room at the Lion Tavern. Quincy Conserve were the first residents at the Cornhill Tavern and in 1974 they were succeeded by Collision.
Although very popular in Wellington, Collision never really made an impact outside their adopted hometown. They ventured to Sydney in 1977 and in 1978 released two singles and a self-titled album for Festival on the Interfusion label. The singles were "You Give Me Love"/"I Can't Help" and "Love Finds It's Own Way"/"You Can Dance".