Crocodiles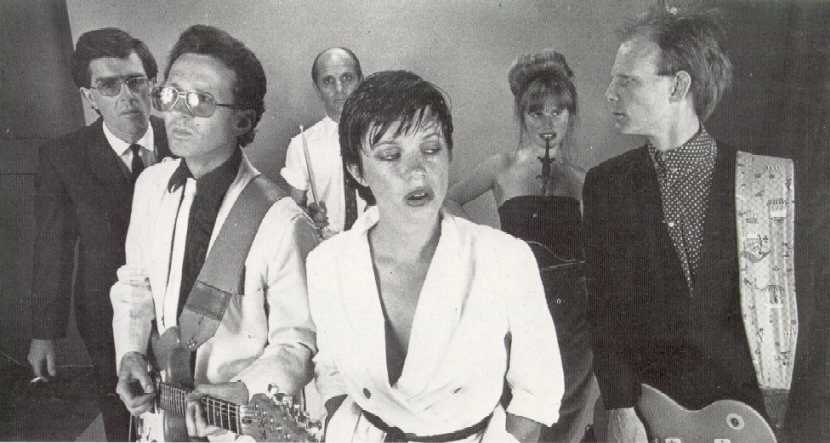 Peter Dasent, Tony Backhouse, Bruno Lawrence, Jenny Morris, Tina Matthews and Fane Flaws.
Line-Up:
Peter Dasent (Keyboards)
Tony Backhouse (Guitar)
Fane Flaws (Guitar)
Jenny Morris (Vocals)
Bruno Lawrence (Drums)
Mark Hornibrook (Bass)
The Crocodiles was formed in 1980, largely as a continuation of the Spats.
After Blerta, Fane Flaws put together a group called Spats, with Tony Backhouse and Patrick Bleakley. On drums was Steve Garden, Peter Dasent on keyboards and Julie Needham as backup vocalist. Steve Garden didn't stay long and was replaced by Bruno Lawrence. He stayed there for about six months, with Spats going on to play together for about eighteen months, unfortunately never recording any of their music.
In 1978 an all-female band was put together in New Zealand called Wide Mouthed Frogs. Members were Tina Matthews on bass, Kate Brockie on lead vocals, Andrea Gilkison on guitar, Bronwyn Murray on keyboards and Sally Zwartz on drums. Also recruited was another vocalist named Jenny Morris. Bruno Lawrence played the saxophone with the girls on gigs for a number of weeks. Peter Dasent, from the Spats, was musical director for the Wide Mouthed Frogs.
Meanwhile Fane Flaws, Tony Backhouse and Peter Dasent were putting together another band with bass player Mark Hornibrook. Bruno was on drums and they successfully attracted Jenny Morris as lead singer. They were called the Crocodiles and before really getting going, Hornibrook was replaced by Tina Matthews from Wide Mouthed Frogs.
The Crocodiles gigged in Auckland and also performed at the 1980 Sweetwaters Festival, which ironically was the event that the Wide Mouthed Frogs last played together. An album called "Tears" was released in 1980 and from it the title track was released as a single. It and the album both reached number 17 on the national charts.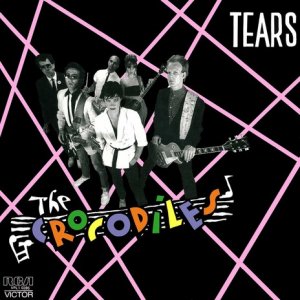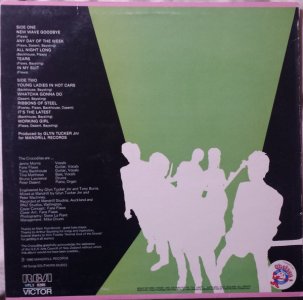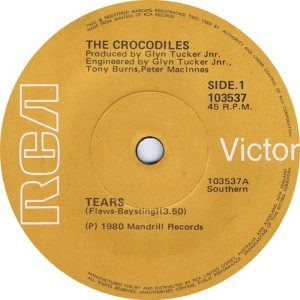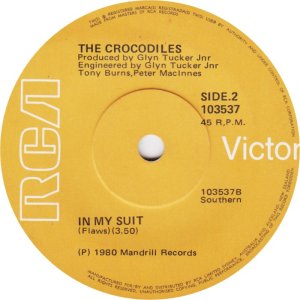 A follow-up single, "Whatcha Gonna Do"/"All Nite Long" didn't do as well.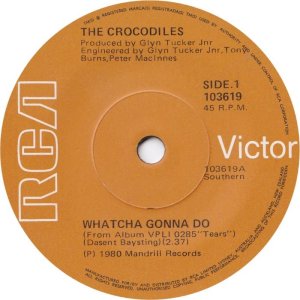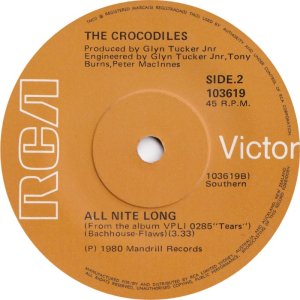 Bruno Lawrence once again decided that this sort of music was not his style and he left the group, to be replaced by Ian Gilroy of the Whizz Kids. Fane Flaws, who was really the mainstay of the group, also departed. He did however continue to provide additional material for their second album. This was called "Looking At Ourselves" and released in November 1980.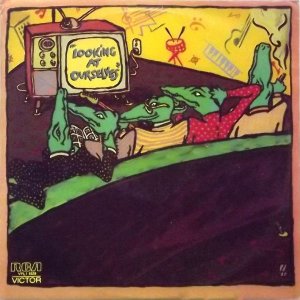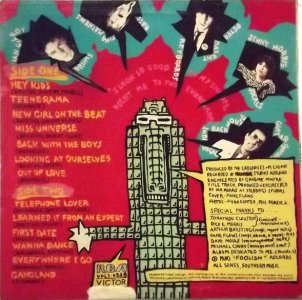 Two singles were released from the album in 1980, "Telephone Lover"/"Looking At Ourselves" and "Teenarama"/"New Girl On The Beat".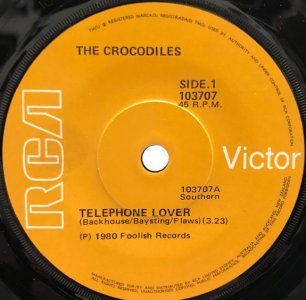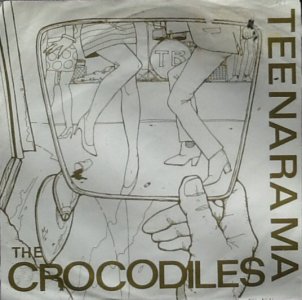 These were followed by "Hello Girl"/"Romantic As Hell", and "New Wave Of Goodbye"/"Ribbons Of Steel".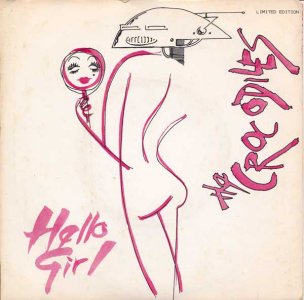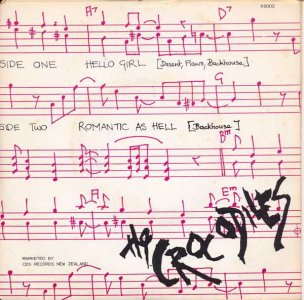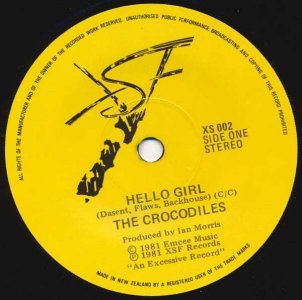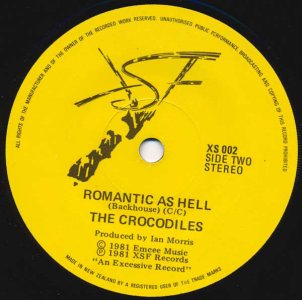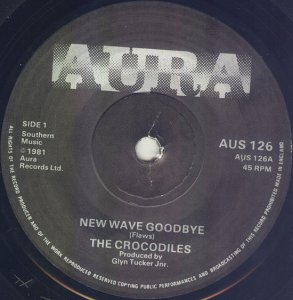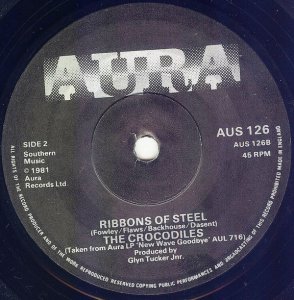 1980 saw the group pick up a number of awards, Top Group, Most Promising Group and Song Of The Year for "Tears".
The "Tears" album was released in the UK as "New Wave Goodbye" in 1981.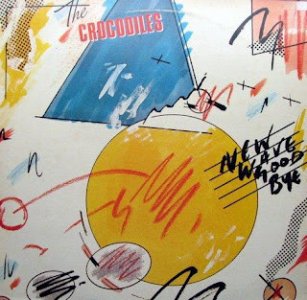 In December 1980, the group lost Ian Gilroy to the Swingers, and shortly after Dasent and Matthews called it a day. It seemed incredible at Sweetwaters 1981 that only 12 months had passed since the Crocodiles had burst upon the scene. Of those six original members, only two, Backhouse and Morris, were on stage in 1981, the newcomers being guitarist Rick Morris, bassist Jonathon Swartz and drummer Barton Price.
It was this line-up that flew to Sydney in February 1981, but they didn't last very long. In July, Jenny Morris departed and began her very successful solo career.
The Crocodiles, a group that exerted so much talent and could have been so much more, are these days best remembered for only one song, "Tears" and Jenny Morris.
The Crocodiles can also be found on the following compilations.