Detours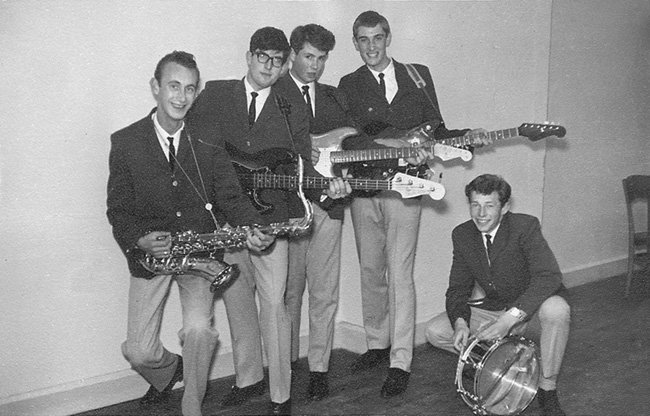 Detours L to R: Jim Phillips, Trevor Wright, Johnny Campbell, Paul Sargison and John Clinton
One Line-Up:
John Campbell (Lead Guitar / Vocals)
Trevor Wright (Bass Guitar)
John Clinton (Drums / Vocals)
Brian Bligh (Rhythm Guitar)
Jim Phillips (Saxophone)
The Detours were a Christchurch based group around from 1962 to 1966. The above line-up was just one of a number of configurations.
They released two singles on the Robbins label, one in 1964, "Murphy the Surfer"/"April In Portugal" and the other in 1965, "My Girl"/"I Just Can't Go To Sleep".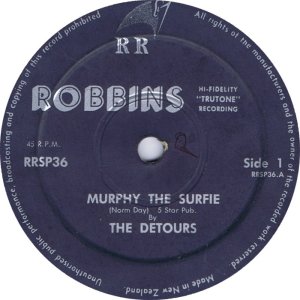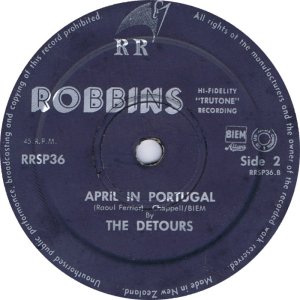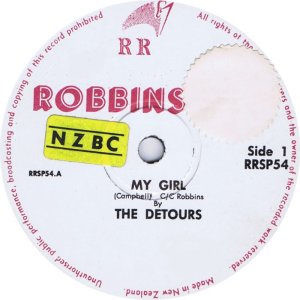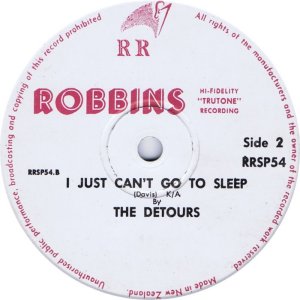 For a complete history of Johnny Campbell and the Detours, have a look at John Campbell's own site, which has to be one of the best presented individual group sites on the internet. Johnny Campbell and the Detours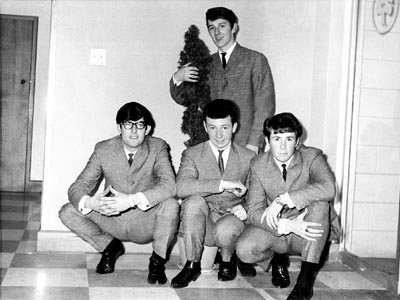 L to R: Trevor Wright, Brian Bligh, Johnny Campbell, at back Graham Hanham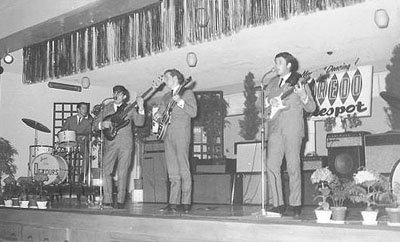 L to R: John Clinton, Trevor Wright, Larry McKay and John Campbell.