Fia Chaplin
Fia Chaplin was a very popular singer in Auckland at the beginning of the sixties. She released four singles on the Zodiac label during her time. The first in 1961, "Too Hot To Twist"/"Twist With The Yeti", was a fine example of twist music flooding the world at that time. Her second single, "Senora"/"Am I Blue" was in 1962.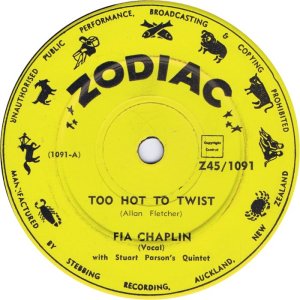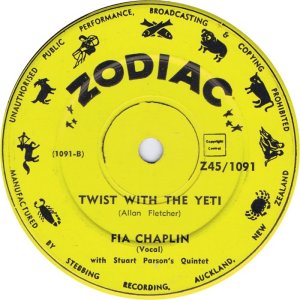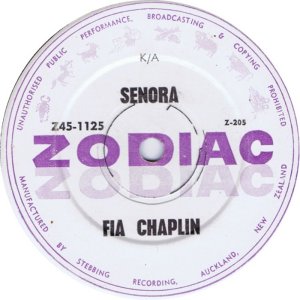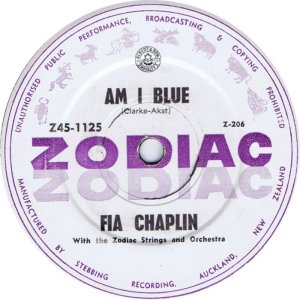 When Beatlemania hit the world in 1964, Fia was right there to release two more singles to take advantage of the phenomenon. They were "Johnny Let Me Go"/"My Beatle Boy" and "Gonna Get That Man"/"That's All I Want From You".
Such was the selling power of the Beatles at the time, "My Beatle Boy" was originally recorded as "My Boy Flat Top". To take advantage, a sticker was placed over the title, calling it "My Beatle Boy".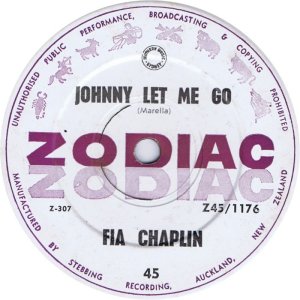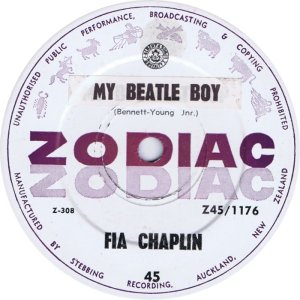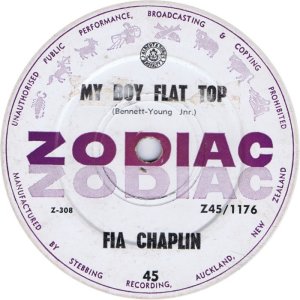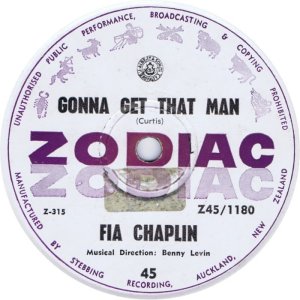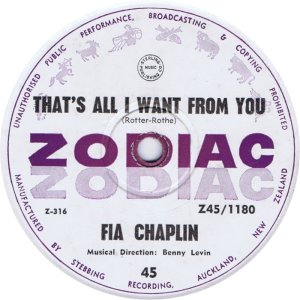 Fia also worked in Australia for a while, but by the end of 1964, she had disappeared from the scene.