Fred Dagg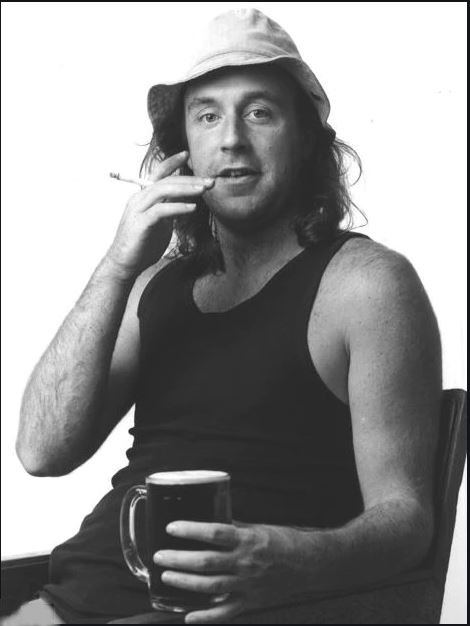 Fred Dagg is the well known name of comedian and political satirist John Clarke. John was born in New Zealand and graced the television screens in a satirical role, always wearing a black singlet and gumboots.
His first single on Polydor was "The Royal Wedding Stakes"/"My Husband and I" in 1973 under the name "A January Production". He followed that with "Get In Behind Song" on Viking in 1974 as "The Man From Tamaki", with Janette Potts on the reverse.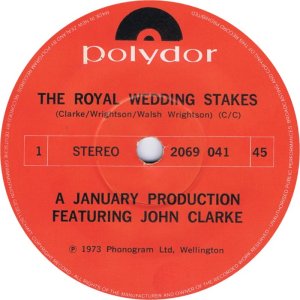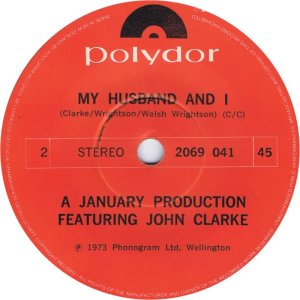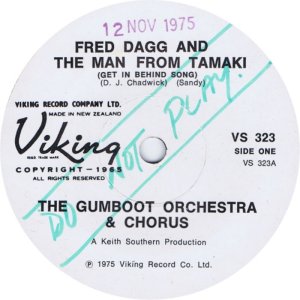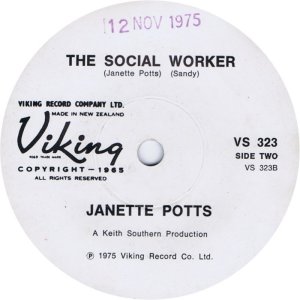 It wasn't until 1975, recording as "Fred Dagg", that he became a household name. Switching to EMI the first single was "Traditional Air", a one-sided promotional record for his album, with the second, "We Don't Know How Lucky We Are"/"Larry Loves Barry" making it to number 17 on the national charts.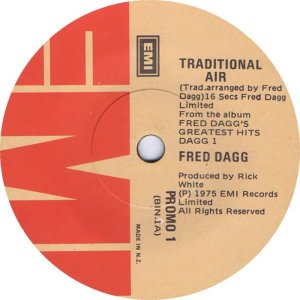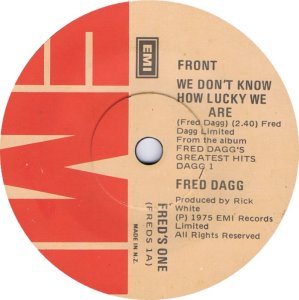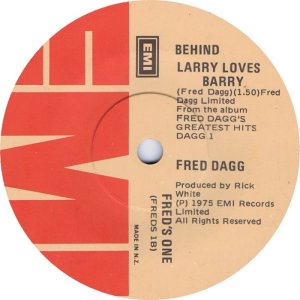 An album called "Fred Dagg's Greatest Hits" followed in 1975 and was a massive seller.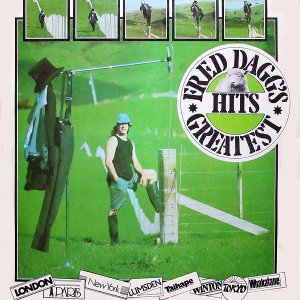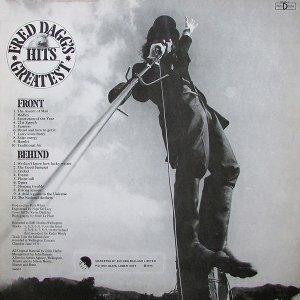 Another single recorded with Diamond Lil was an even bigger hit in 1976. "Gumboots"/"Save The Last Dance For Me" climbed to number 6 on the charts. "Gumboots" was a modified version of Billy Connolly's "If It Weren't For Your Wellies", itself an adaptation of the old song "The Work Of The Weavers".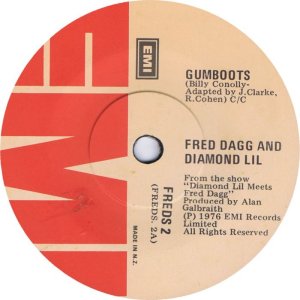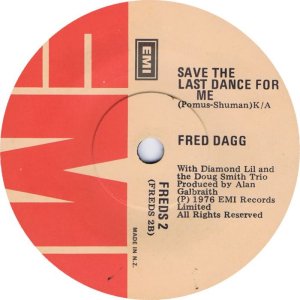 A second album "Fred Dagg Live" was released in 1976. Following on in the style of the first, it was also a huge seller. A third and final album was released in 1979 called "The Fred Dagg Tapes".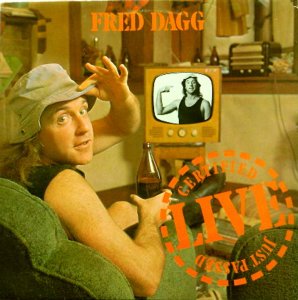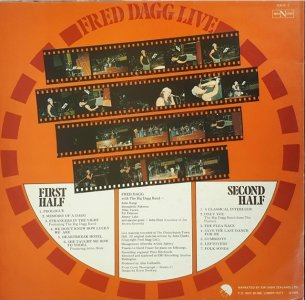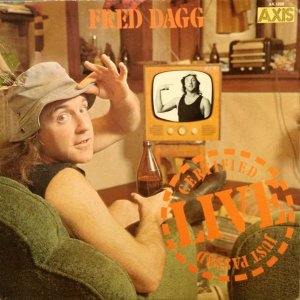 Axis version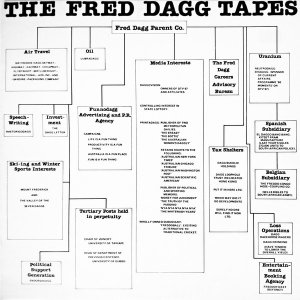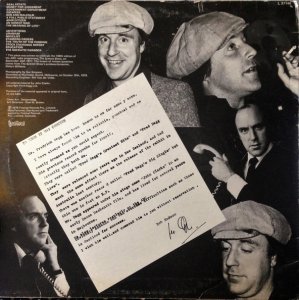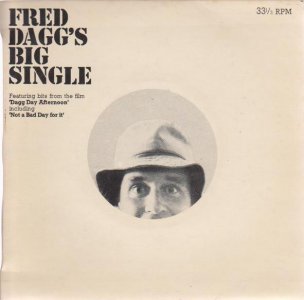 An EP from 1977
John Clarke also appeared in a number of movies and television shows. Amongst the most memorable were his role as Fred Dagg in "Dagg Day Afternoon" in 1977 and as Wal in "Footrot Flats : The Dog's Tale" in 1986.
John moved to Melbourne Australia in the late seventies and established himself as a top script writer and personality there. He appeared regularly on Australian television doing political satire sketches with actor comedian Bryan Dawe.
In 1998 an Anthology CD was released by Columbia. It contains most of the best items Fred is most remembered for.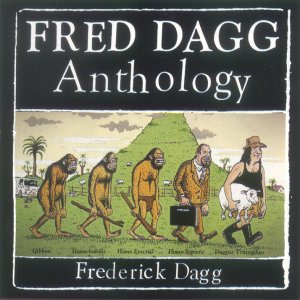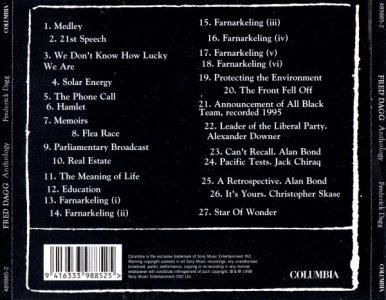 2007 saw a new release of a DVD & CD called the Taihape Years.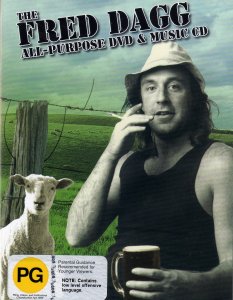 John Clarke passed away in April 2017.