Kini Quartet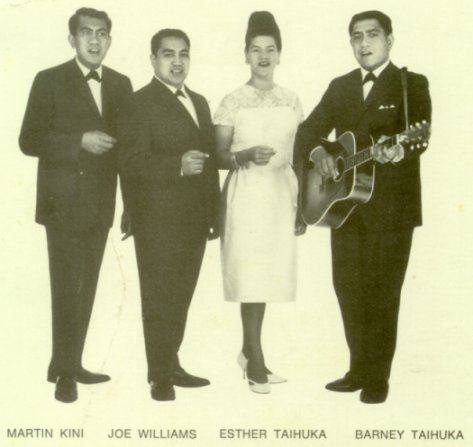 Line-Up:
Martin Kini (Vocals)
Joe Williams (Vocals)
Esther Taihuka (Vocals)
Barney Taihuka (Guitar / Vocals)
The Kini Quartet were a Gisbourne Maori pop vocal group who began recording in 1962. After they had success with their recording of "Under The Sun", they relocated to Auckland. They recorded eight singles for Zodiac between 1962 and 1969, with "Under The Sun" in 1963 probably being their most popular. It was also the title of their only LP released in 1964.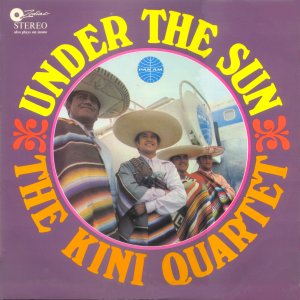 When Martin left the group, they retained the name of the band and replaced him with Richard Bell. Esther also left and was replaced by John Hemopo.
They also released a 7" EP of Maori melodies in 1965 and in 1967 released one single on RCA with the Dave Donovan Quartet called "Vaya Con Dios"/"Marie".
When John left, the group continued on as a trio for a little while and released one single on EMI in 1974.