Original Sun
Line-Up:
Henry Jackson (Lead Guitar)
Alistair Riddell (Rhythm Guitar / Vocals)
Peter Kershaw (Bass Guitar / Vocals)
Ron Riddell (Drums)
Henry Jackson and Peter Kershaw were school mates from Auckland's Mt Roskill Grammar. Henry was looking for a new musical direction and became very influenced by his sisters growing collection of American black rhythm and blues music. By 1965, English bluesman John Mayall had become a growing influence, and Jackson, along with Peter, tried to form a band in the Mayall style. They formed Mad Dog Jug Band, but when this didn't end up being what they wanted, they split and became foundation members of Original Sun Blues Band, the actual full name of the band, in October 1967.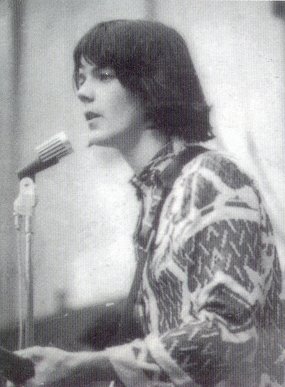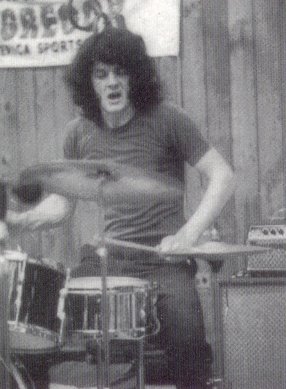 Alistair Riddell and Ron Riddell.
The other two in the line-up were brothers Ron Riddell on drums and Alistair Riddell on rhythm guitar. Ron had previously drummed with the Ravens from Henderson in 1965. The Ravens were also the backing group used by the Chicks at that time. Alistair was only 14 and this was his first serious venture.
Their music style moved away from the Mayall influence and became more aligned with the American blues. They played on the University circuit and also at the Montmartre on blues nights to a dedicated group of blues fans who enjoyed the American covers. Now and again they ventured into the nightclubs to play, but this was never successful as their music was too obscure for the rock patrons.
In order to replicate the sounds of the Chicago blues, they added a brass section to the line-up. Adrian Cotter came in on saxophone and John Wynyard on both saxophone and trumpet. But in 1968 musical differences between the Riddell brothers and the rest caused Henry to leave the group. He formed his own group the Killing Floor. Peter also left the group. The Riddell brothers shortened the group name to Original Sun and added Peter Cuddihy on bass guitar. Henry Jackson later recorded a single in 1975 as part of Cherry Pie.
The new line-up took on the more adventurous blues sounds of Hendrix and Cream, and being a trio allowed Ron to partake in more drum solos, which soon became an integrated part of their act. They still couldn't get an audience in the established clubs and found that their best audience was on the University circuit, where they ironically played alongside Killing Floor and Geneva Place.
In 1968 Alistair Riddell started a newsletter called "Bluesnews" and also organised the First National Blues Convention, held at Mollers Farm in Oratia, in Auckland's west.
In 1971, while at Auckland University, Alistair formed a group called Orb.
Alistair later rose to national fame in the seventies as leader of Space Waltz. Peter Cuddihy was also part of that group and later he also turned up in Street Talk.
Original Sun never recorded during their time.