Rockets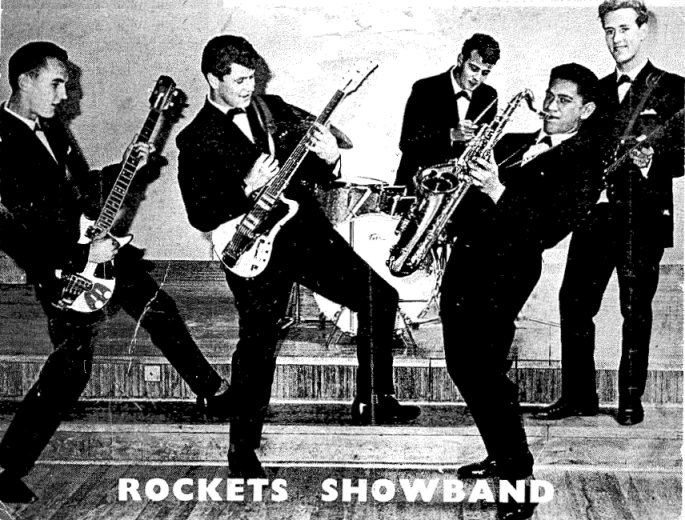 L to R: Rudi Pederson, John Lindsay, Craig Alexander, Grant Kamau and Fred Neale
Line-Up:
Athol Munro (Piano)
Fred Neale (Lead Guitar)
John Lindsay (Rhythm Guitar)
Leon Clapperton (Bass Guitar)
Bob Catherrill (Saxophone)
Craig Alexander (Drums)
The Rockets were a Hastings pop group who were around in the early sixties. Originally it was Athol Munro, Fred Neale and Johnny Dick on drums, along with Des Hall on rhythm guitar. They called themselves the Shadows. When Dick left in 1960, he was replaced by Craig Alexander and at the same time, Hall was replaced by John Lindsay. They changed their name to the Rockets, to avoid confusion with the British group. The group was mentored by 2ZC disc jockey Keith Richardson and his wife Sylvia.
The original musicians were Athol Munro, 22, on keyboards; Fred Neale, 20, lead guitar; Leon Clapperton, 24, bass guitar; John Lindsay, 16, rhythm guitar; Craig Alexander, 16, drums: and Bob Catherill, 20, saxophone. The Rockets played many gigs in Hawke's Bay and around the country, with Richardson regularly acting as MC. They also often appeared at the Oriental Ballroom in Auckland.
Ivan Tidswell, who owned Pacific Records out of Dannevirke, recorded four instrumentals in 1961 in the Soundex Recording Studios in Hastings. Two of the tracks were released as a single. The other two tracks from that session, "Yellow Bird" and "Nivram" were not released.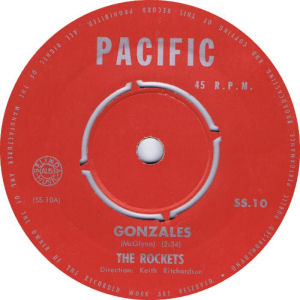 Athol Munro left the group to form The Athol Munro Combo, which played hotel venues. Also departing were Leon Clapperton and saxophonist Bob Catherill. They were replaced by Rudy Pederson on bass, and saxophonist Grant Kamau. This revised group went into the studio again in 1962 to record "The Ruby and the Pearl" and "Wonderful Land".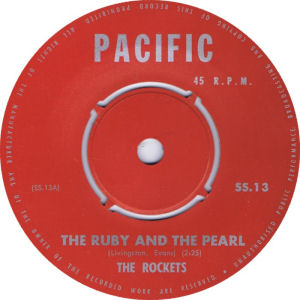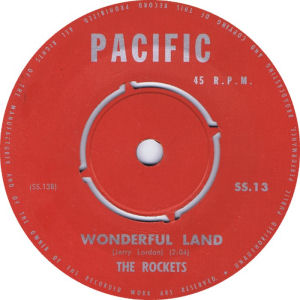 In early 1963 they were in the studio again to record "Gold In California" and "Besame Mucho".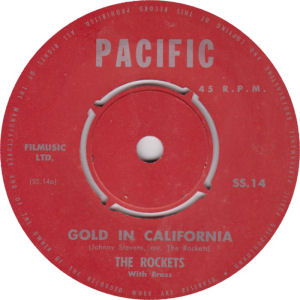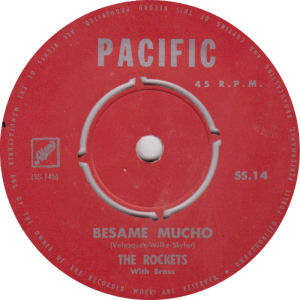 There was another session early in 1963, at Soundex in Hastings. "The Breeze and I" and "Road Runner" were recorded but never released.
John Lindsay and Craig Alexander left in mid-1963 to join the Contacts, which had formed in 1960 to become the resident band at the Top Hat, a new Napier venue. Their replacements in The Rockets were Des McLoughlin on rhythm guitar and Noel Henderson on drums. The Rockets traveled to Auckland later in 1963 to stand in for The Keil Isles at the Oriental Ballroom. While in Auckland, Tidswell arranged for the band to record four tracks at Viking's new studio at Newton, the band's first chance to work in a purpose-built recording studio. The tracks recorded were "Nashville Boogie", "Journey to Midnight", "Sioux Serenade" and "Niana". The tracks were offered to HMV and in January 1964 two of the tracks were released as a single, the other two remained unreleased.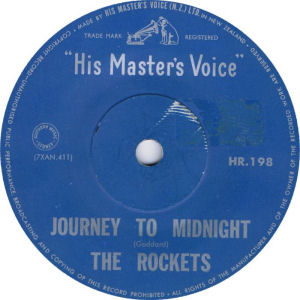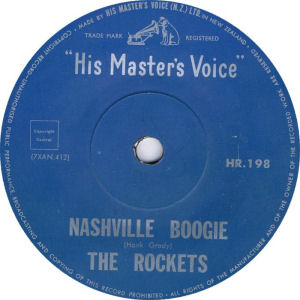 All fourteen of the tracks recorded by The Rockets are now available for streaming on-line.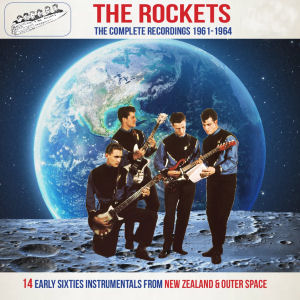 The Rockets can also be found on the following compilations:-