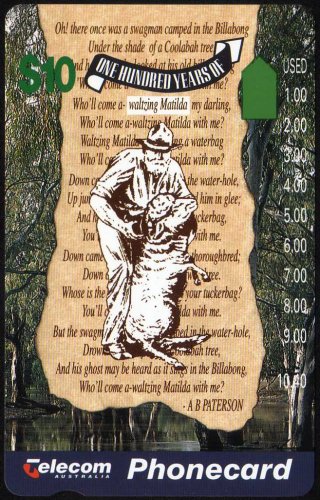 $10.00 Waltzing Matilda (Special)
Issued: April 1995
Code Number: Issued:
S948213a 5,000
This card was also issued in a special pack, along with a $10 note, as a joint issue with the Reserve Bank. The actual card is different in that the $10 is green and the banner "one hundred years of" is in black. The A of the code number was changed to an S.
There were 5,000 issued in total. The first 1,000 were issued with a red barcode and serial numbers 0 to 999, and another 4,000 issued with a blue barcode and serial numbers 1,000 to 4999.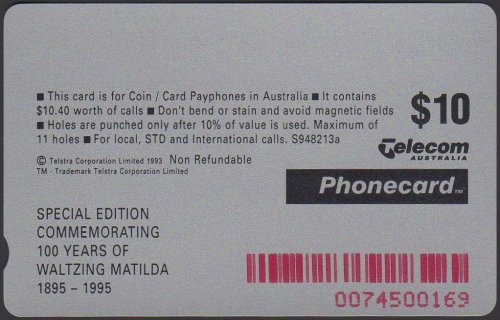 Prefix Numbers:
745