Alpine Wildflowers - 80c
B149
25 August 1986
Contains: 1 x 3c, 1 x 5c & 2 x 36c
Booklet Measures: 78mm x 44mm
There are two versions of this booklet, the original and a reprint.
Another difficult booklet to tell the difference between the original and reprint. The cover of the reprint is whiter than the original. The other way to tell is look at the gum side of the stamps, the reprint looks cream, whereas the original is whiter.
A very rare overprint exists. It is "Southpex 10th Anniversary 1994".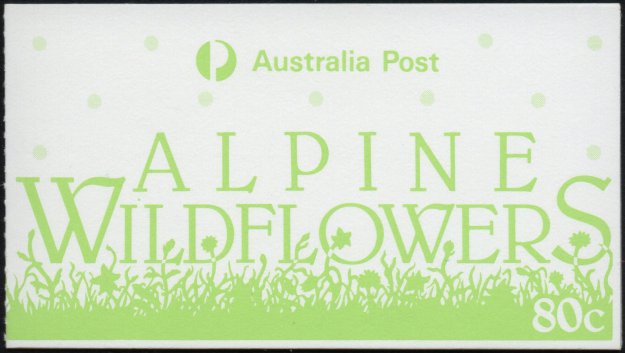 Original Cream Cover APWH White Paper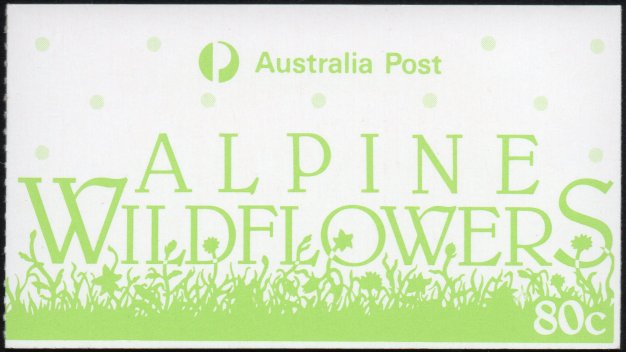 Reprint White Cover Harrison Cream Paper