Christmas 2002
B249
$8.00
1 November 2002
Contains: 20 x 40c
Booklet Measures: 60mm x 110mm
There were General barcode and Philatelic barcode versions of this booklet.
When unfolded, there were 20 similar stamps. The image below right shows the booklet partially unfolded to show the "card only" stickers that were on the inside cover.
There was one overprint done on this booklet. It was number 20 in the SCDAA series. It was available on both barcodes.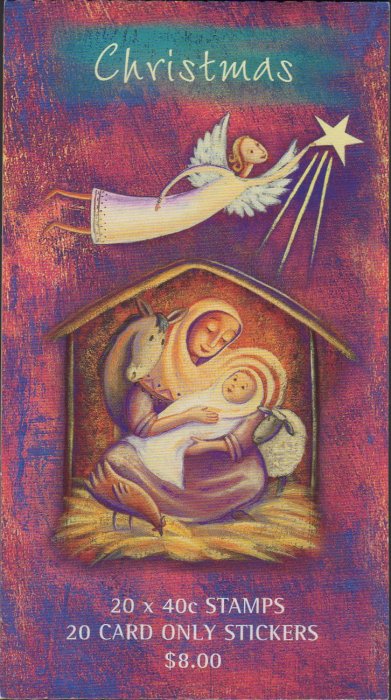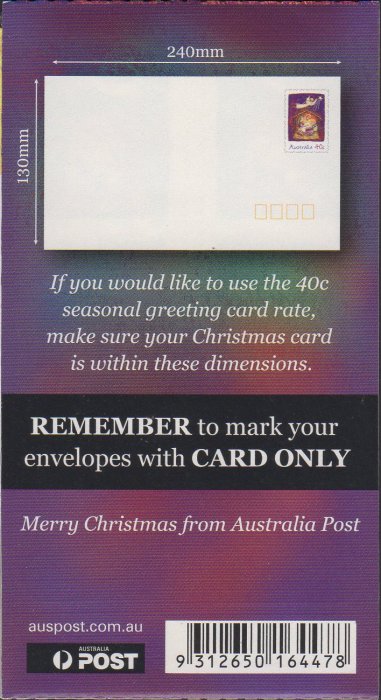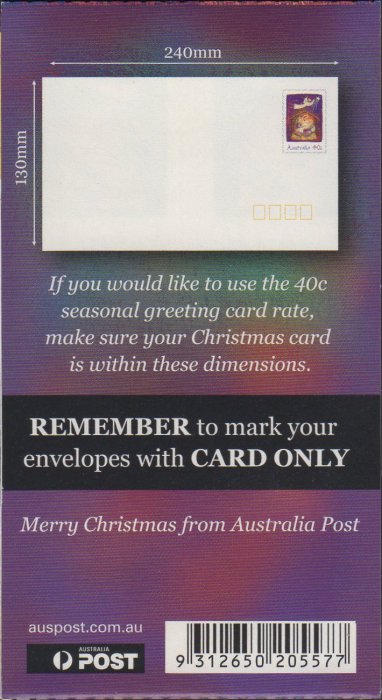 Philatelic General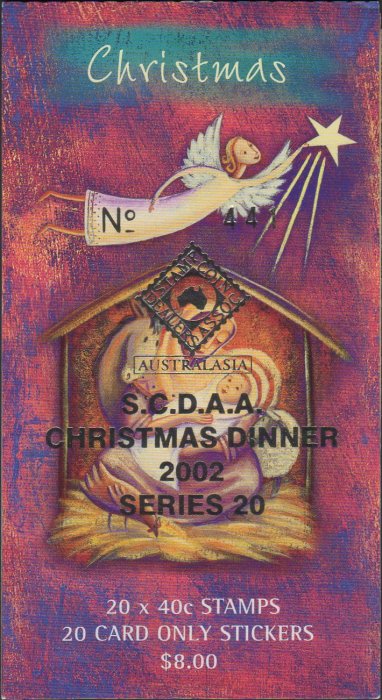 SCDAA Series 20 (both barcodes)