Australian Legends
B260
$5.00
23 January 2004
Contains: 10 x 50c
Booklet Measures: 60mm x 85mm
There were General barcode and Philatelic barcode versions of this booklet.
There were four overprints available for this booklet. They were APTA Perth (both barcodes), APTA Melbourne (both barcodes), SCDAA Series 23 (both barcodes) and the 235th Anniversary Death of Forby Sutherland (Philatelic barcode).
The 235th Anniversary overprint is very hard to read, as the overprint was first applied to a clear label and this has been stuck onto the booklet.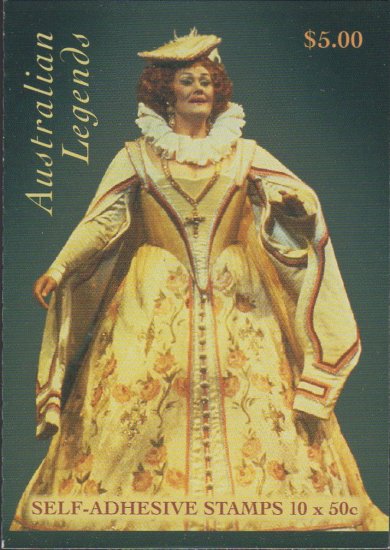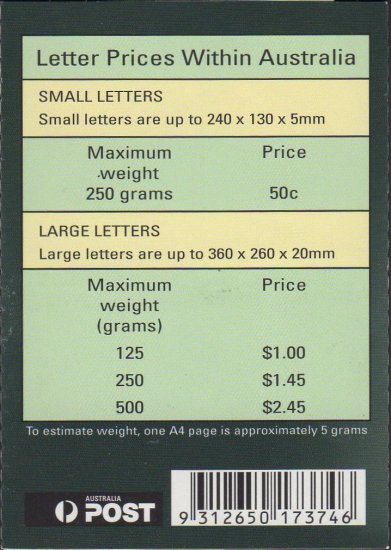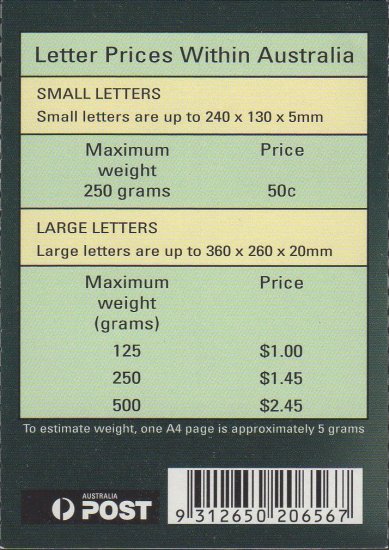 Philatelic General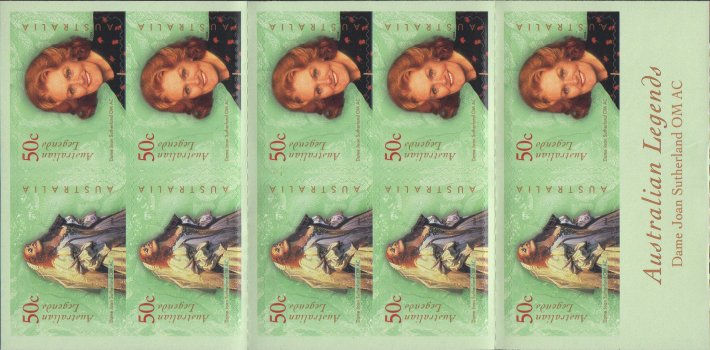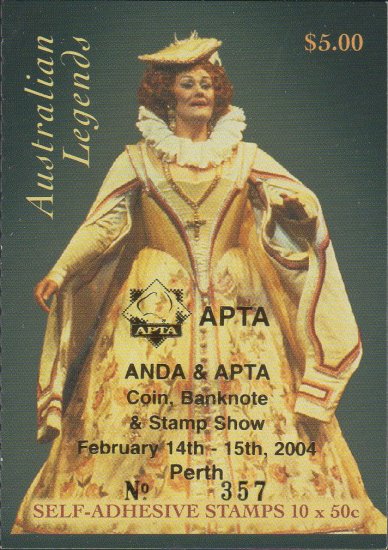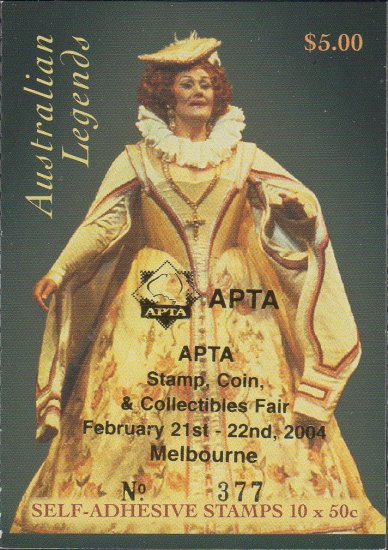 APTA Perth (both barcodes) APTA Melbourne (both barcodes)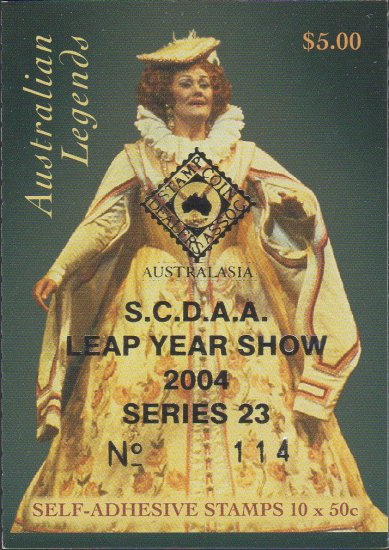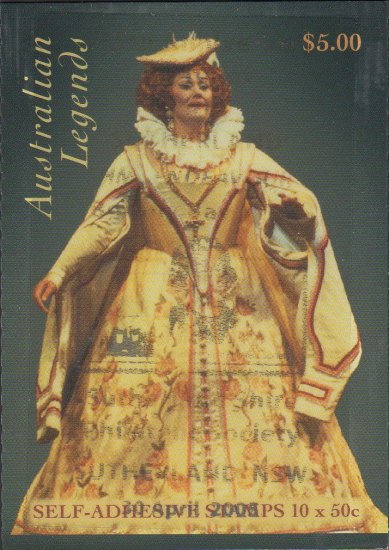 SCDAA Series 23 (both barcodes) 235th Anniv Death Forby Sutherland (Philatelic barcode)