Lord Howe Island
Postal Services
1998 First Issue
Prior to 1998, there was no postal delivery service on the Island. Mail was delivered to the Post Office and residents had to pick up or deliver their mail to/from there.
In 1998, William L Mayo set up the Lord Howe Island Courier Post to provide services to outlying residents on the Island. For a fee of $1.80, articles would be picked up or delivered to residents.
There was an initial test run, by using a provisional rectangular hand stamp and circular postmark. Evidence of this is shown below with a postcard mailed from Australia on December 11, 1998 and being delivered on December 12, 1998.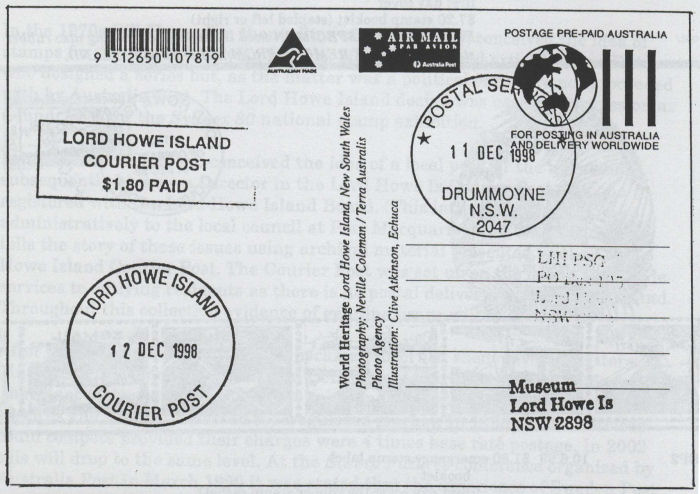 In the meantime, a Cinderella Stamp for use was being prepared. The design was taken from an original 1930 Cinderella of a Gower Wilson Hospital label. The FameFace printed reproduction was organised by Bill Hornadge and printed in sheets of 36 (6 x6). It is unknown how many of these sheets were printed. From these sheets, 200 were overprinted with the words "Lord Howe Island Courier Post" and the inclusion of $1.80. The overprint was printed by "Style Communications" in Mona Vale, NSW.
There were obviously more sheets than the 200 in existence, as a number of non-overprinted labels are in existence.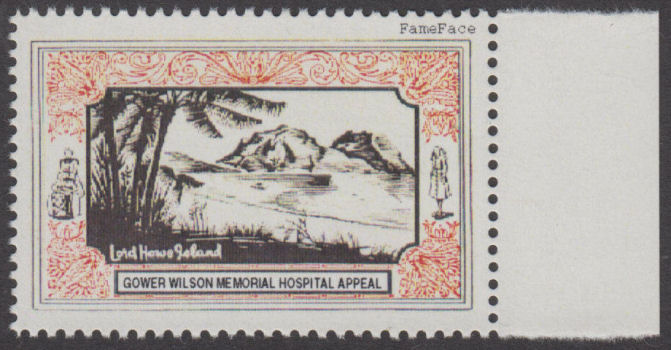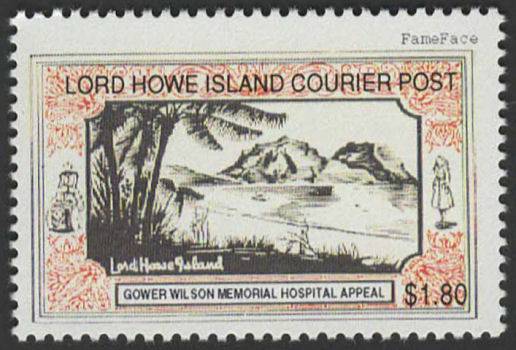 The 200 overprinted sheets were numbered on the bottom left selvedge of the sheet. Sheet number 001 has the overprint mis-aligned with "Courier Post" appearing in the sky above the mountains. The first 20 sheets were held back for presentation purposes or given to important peoples.
Of those, I have managed to acquire sheet numbers 004 & 006 and also number 141 from the remainder.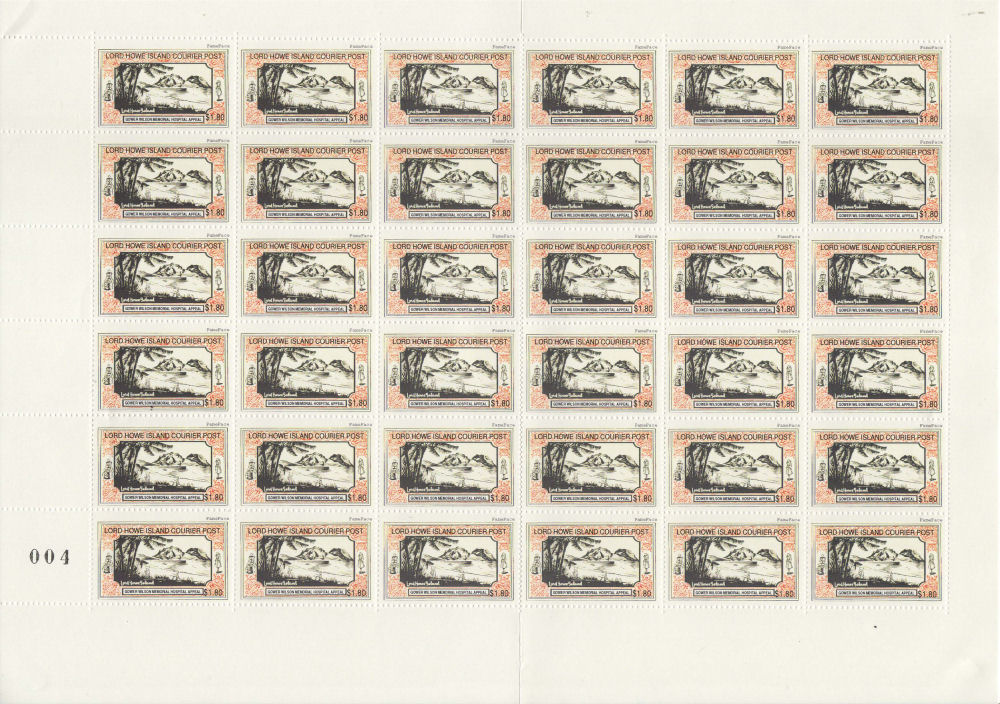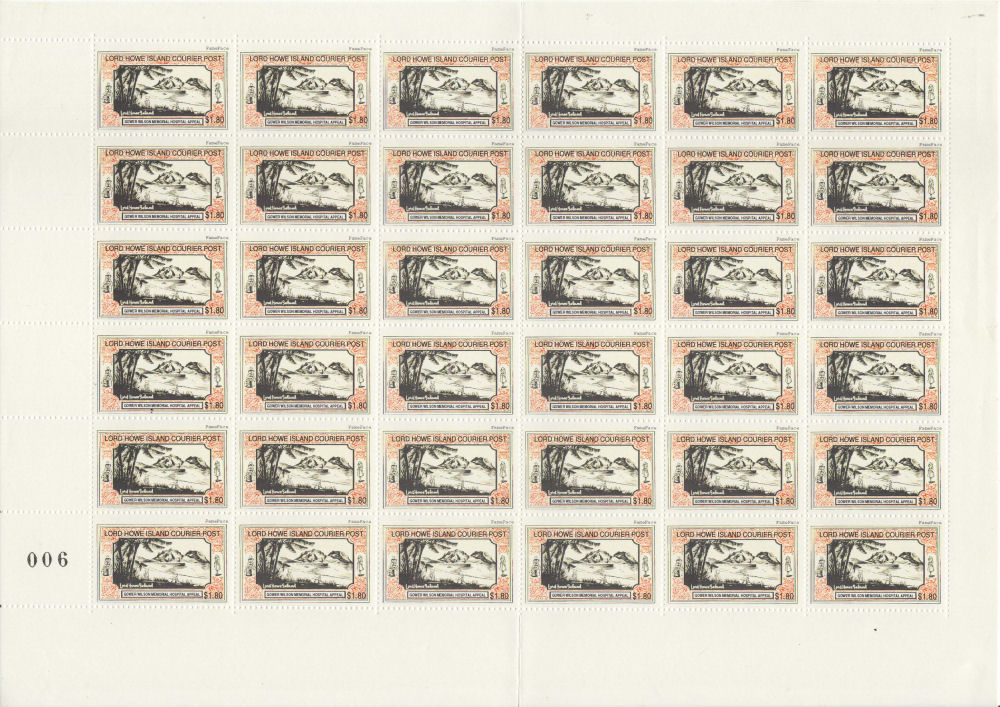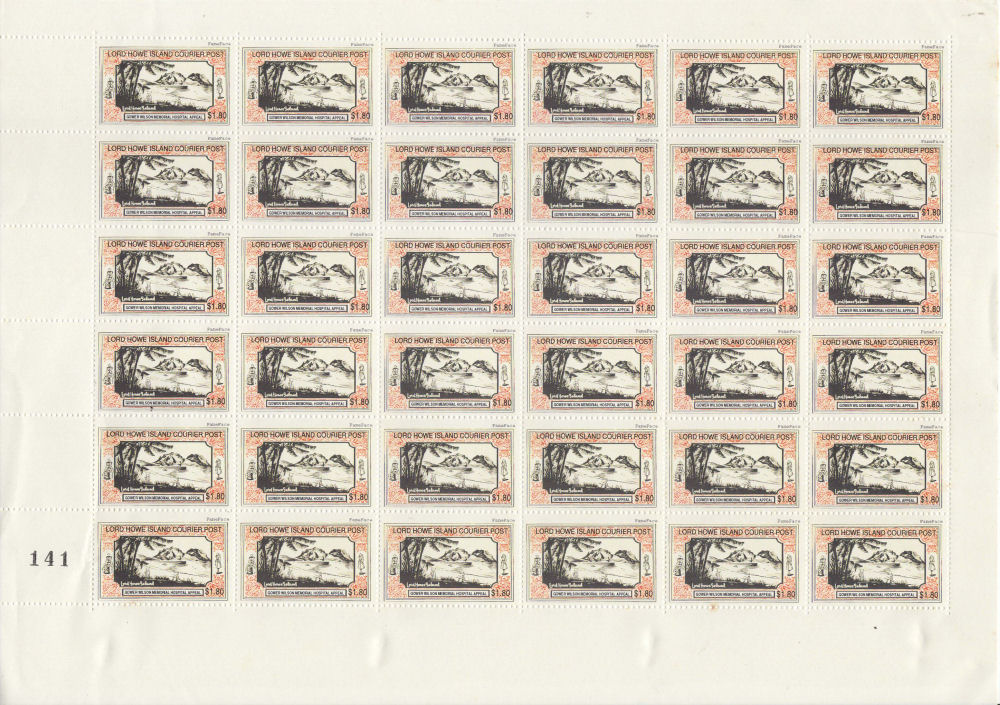 From the sheets numbered 021 onwards, 200 booklets were produced. Each contained a block of 4, with 100 having the left selvedge and the other 100 having the right selvedge. They were stapled left or right accordingly. There were less than 12 that also had the sheet number on the selvedge.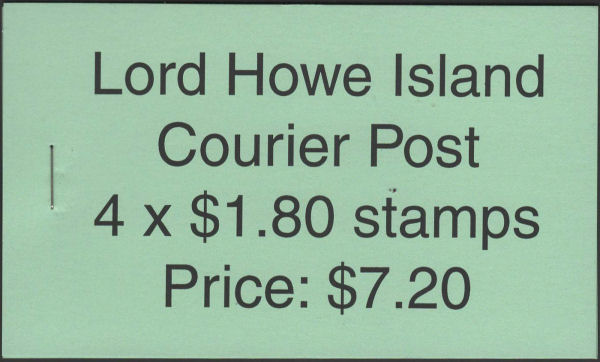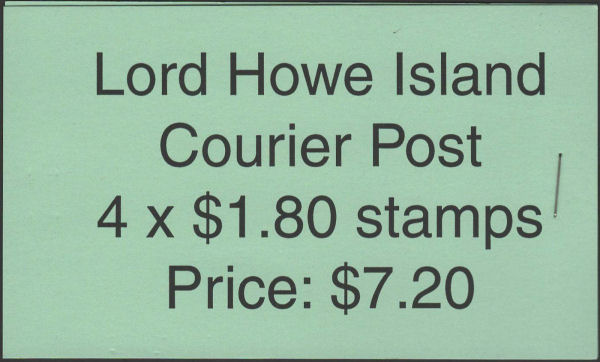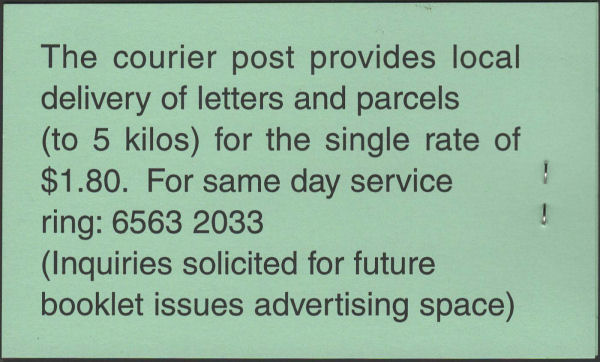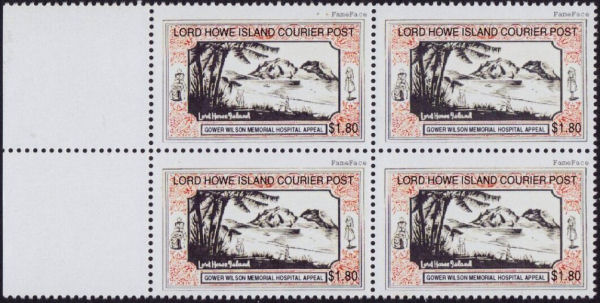 There were also 1,000 First Day Covers produced. They were designed by Ms Margaret Murray from LHI and printed by Ryan's Express, St. Leonards, Sydney.
First day of issue was December 31, 1998. The standard FDC had the Gower Wilson label. A few had an Australian stamp applied. Even less were an un-cancelled cover with "Specimen" applied and another with "Specimen" and cancelled.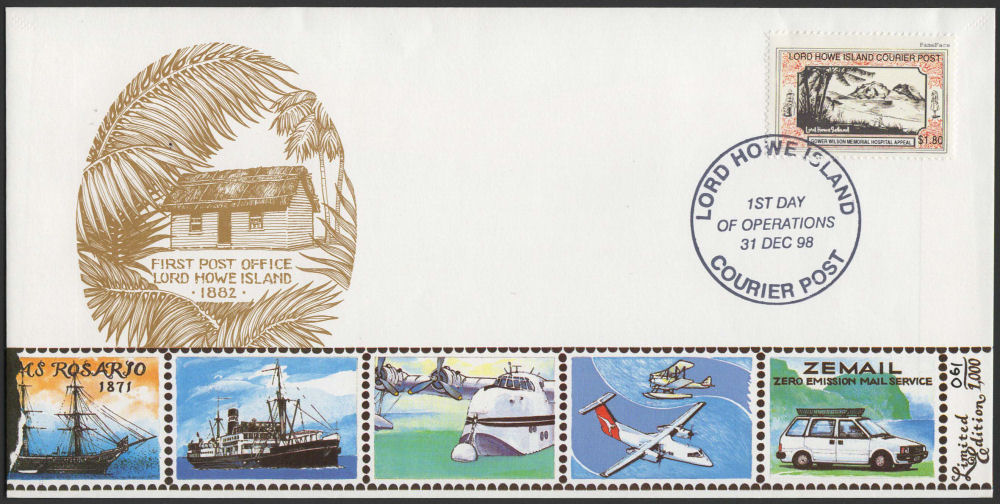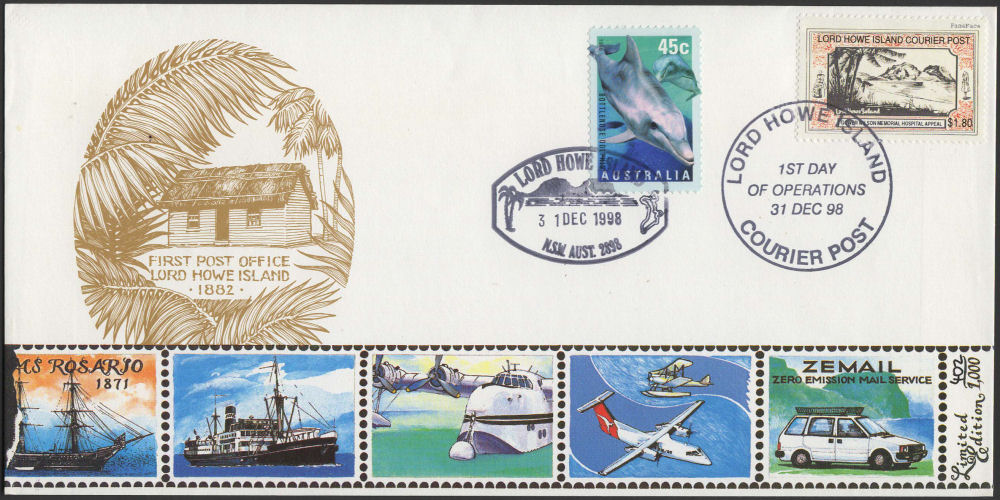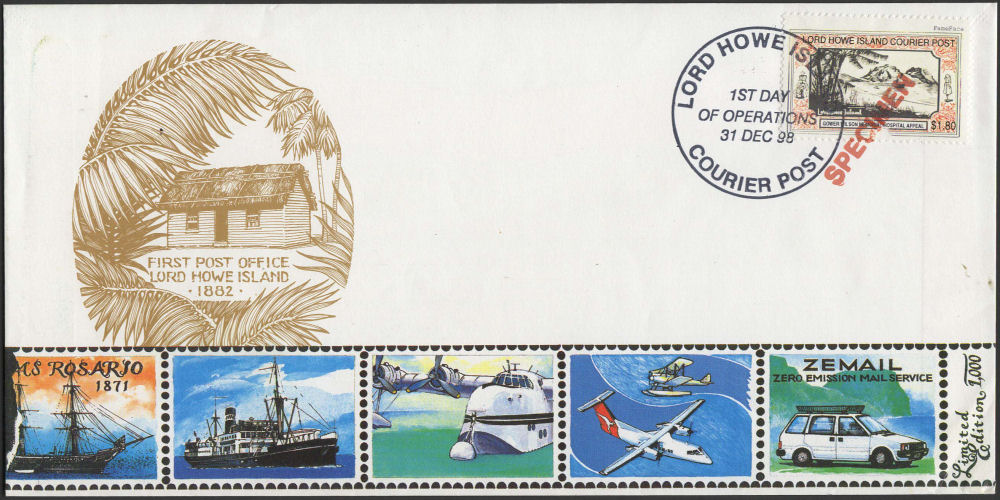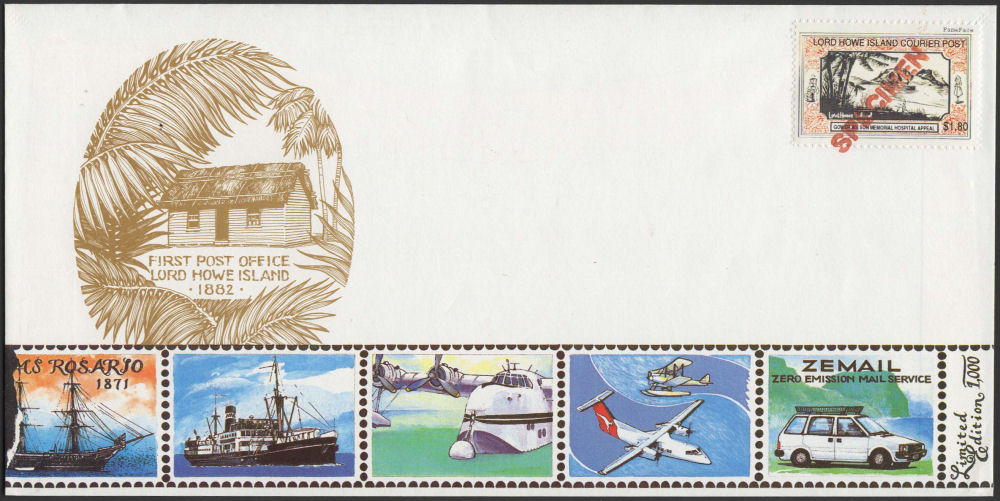 If you do the math, there were 200 sheets of 36, therefore a total of 7,200 labels. The first 20 sheets, 720 labels reserved. A total of 1,000 FDC's, and 200 booklets of 4 each, 800 labels. That only leaves 4,680 labels to do the job. A number of booklets were actually used, but I have 4 booklets, a block of 9 labels and 6 singles, plus sheet number 141. I know of other collectors who also have stock. I have also seen evidence of complete sheet number 017.
By the end of January 1999, stock of the booklets had sold out. By February's end, loose stock was also in short supply.
← →
Pre LHICP Covers Emergency Issue