Abdullahs' Regime
Line-Up:
Mark Dalley (Vocals / Guitar / Keyboards)
Robert Coulter (Rhythm Guitar)
Greg Cobb (Bass)
Mark Hansen (Drums)
Abdullahs' Regime was a Wellington group, put together only to record the first single for the launching of the newly formed independent label, Ode Records in November 1968. It was one of the first independent labels to challenge the monopoly that the major labels had on the local recording scene. The song "Sally, I Do" was written by Mark Dalley and was backed with "Silver Ship". They never played or recorded together again.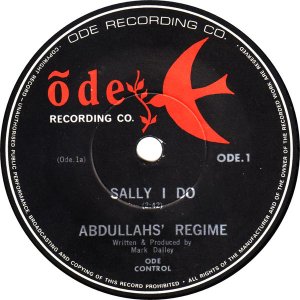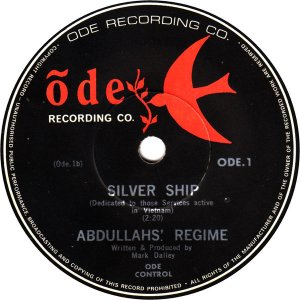 Robert Coulter later played in Risk in 1973 and Mark Hansen was in the original Mammal line-up in 1970.
Abdullahs' Regime can also be found on the following compilations.