Kal-Q-Lated Risk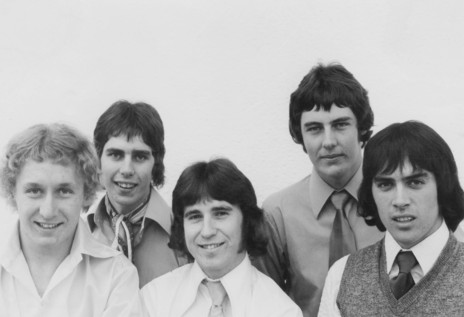 1969 L to R: Bernie Carey, Dave Cameron, Phil Hope, Barry Rushton & Ian Taylor
Line-Up: (End 1969)
Ian Taylor (Vocals)
Phil Hope (Lead Guitar)
Bernie Carey (Organ / Vocals)
Dave Cameron (Bass Guitar / Vocals)
Barry Rushton (Drums)
The Kal-Q-Lated Risk originated from Featherston, in the Wairarapa district in 1966. The group started out as the Factors, with band members Carl Evensen (bass and vocals), Bernie Carey (keyboards), Wayne Thurston (guitar) and Bradley Dickinson (drums). Some early line-up changes occurred Dave Cameron coming in on bass guitar and Mike Guildford replacing Dickinson on drums. Cameron and Guildford had previously been in a band called So Inspired and then Mode Of Existence. Other members of those groups were Grant and Brent Thomas, the latter going on to marry Sharon O'Neill, and Grant becoming her manager.
Laki Apelu replaced Thurston on guitar. In 1967, the Factors became the Kal-Q-Lated Risk. Within six months of forming, Carl Evenson had been lured away to front the Fourmyula. He was replaced by Ian Taylor. In 1969, Apelu returned to Samoa, so he was replaced by Phil Hope. Phil's older brother Martin was with the Fourmyula. Barry Rushton replaced Guildford on drums in 1969.
By the end of 1969 the Kal-Q-Lated Risk had turned professional and was well established in the lower North Island, but little known elsewhere. A move to Wellington and a contract with HMV turned them into a national success. Their first major outing was supporting the Beach Boys at the Wellington Town Hall.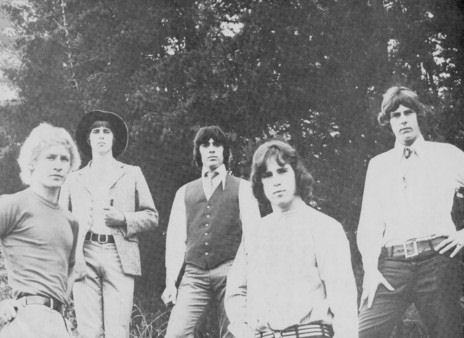 1970 line-up: Bernie Carey, Dave Cameron, Ian Taylor, Phil Hope & Barry Rushton.
Their first single "I'll Be Home (In A Day Or So)"/"Rachel, Rachel" was released in 1970. It gained enough airplay for "I'll Be Home" to be nominated for the 1970 Loxene Golden Disk Awards, for which it made the finals.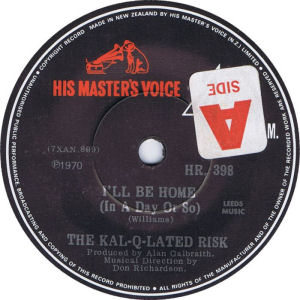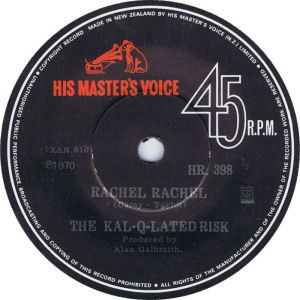 The second single, "What Makes A Man"/"Julia" wasn't as successful. This was the last recording with Ian Taylor on vocals. He left and was replaced with Willie Davidson in 1971.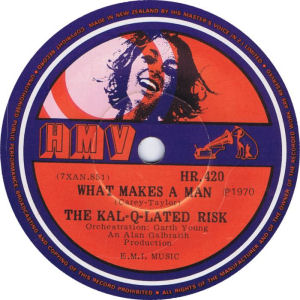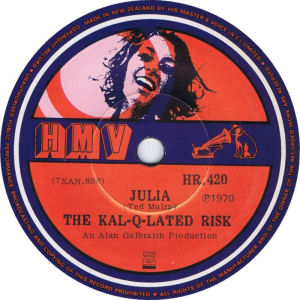 The first single with Davidson and their third overall in 1971, "Angelina"/"Love Child", got them into the Loxene Golden Disk Awards finals again with "Angelina" in 1971. The song also made it to number 16 on the national charts. The follow up to this single did even better, making it to number 14. It was called "Looking Through The Eyes Of A Beautiful Girl"/"Pixie Rock".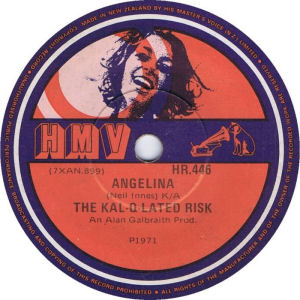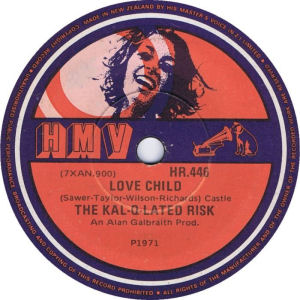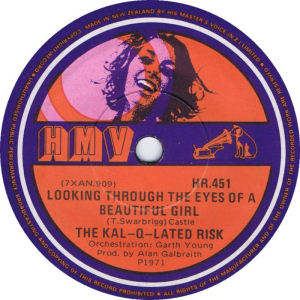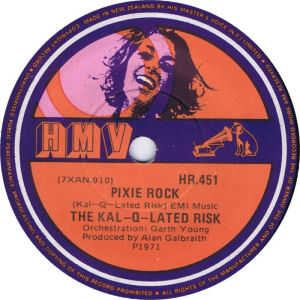 Bass player Dave Cameron left the group at this point and was replaced by Bob Coulter. Bob had been previously played rhythm guitar with Abdullahs' Regime in 1968.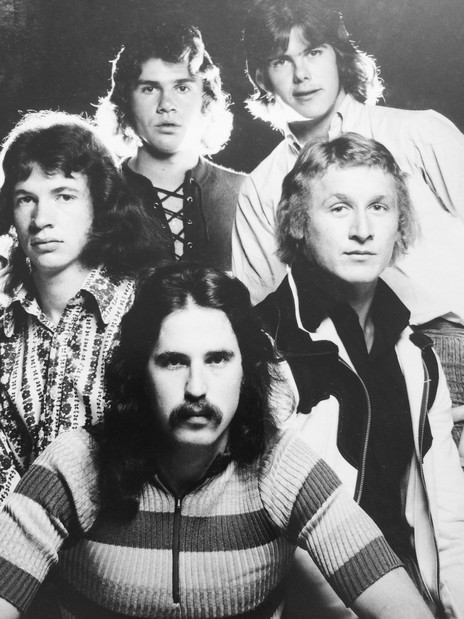 1972 Clockwise from front: Phil Hope, Steve Hudson, Willie Davidson, Bob Coulter & Bernie Carey.
The group entered 1972 beaming with confidence and continued to release good singles and an album. The first single with Coulter in the group was "Touching Me Touching You"/"Hold On".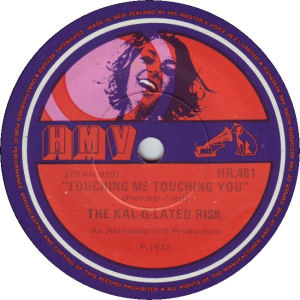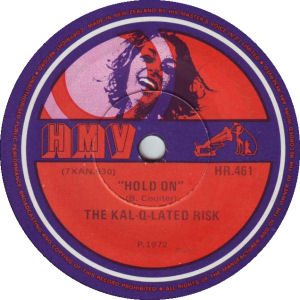 It was time for an album, so the group started recording at HMV. Barry Rushton played drums on seven of the tracks, but soon found out that his wife was pregnant, so he decided to leave the group and get a real job to provide for the family. His position on drums was filled by Steve Hudson, and Steve completed the remaining five songs of the album. The album was called "Holding Our Own".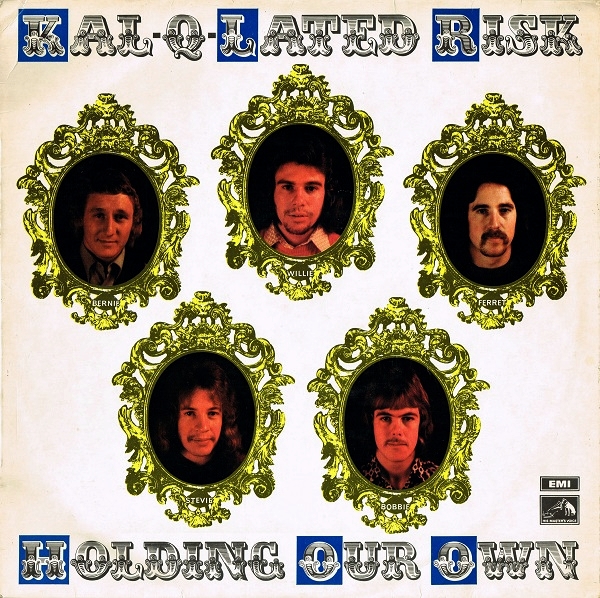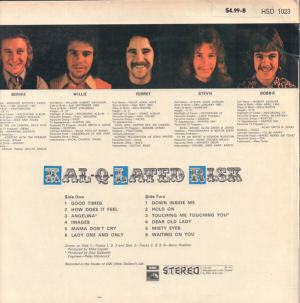 The next two singles were tracks from the album, "Lady One and Only"/"Misty Eyes" and "Waiting On You"/"Down Inside Me". The second of these singles was actually released as Willie Davidson and the Kal-Q-Lated Risk.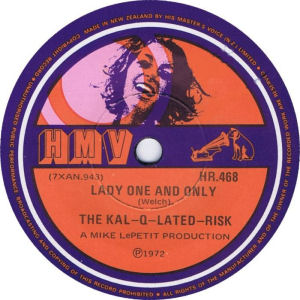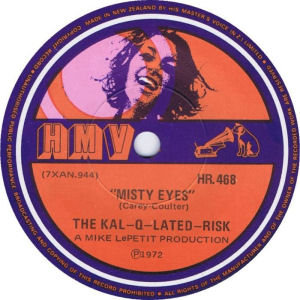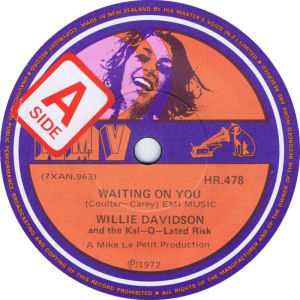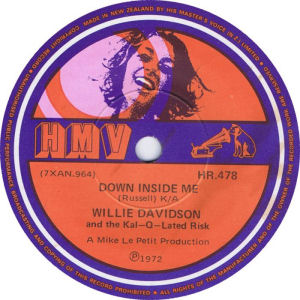 The next single gave them an honour, few others have achieved, and that is making it to the Loxene Golden Disk Awards, three years in a row. The single for 1972 was "Lazy River"/"Rock'n'Roll Gypsy's".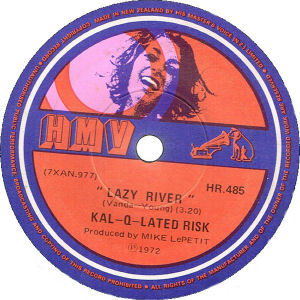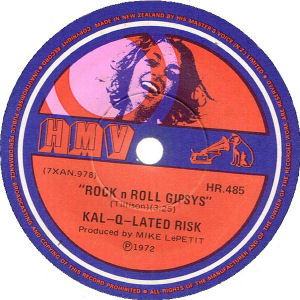 Unfortunately greater success eluded the band and at the beginning of 1973 they shortened the group name to Risk. They released two singles in 1973, "21st Birthday Party"/"River Road" and "Clap Your Hands"/"Nikki Hoi".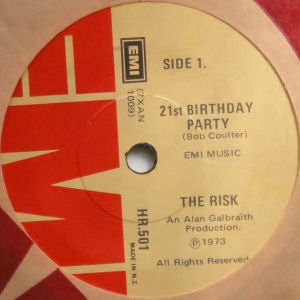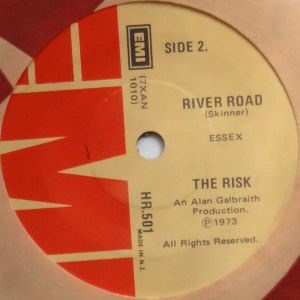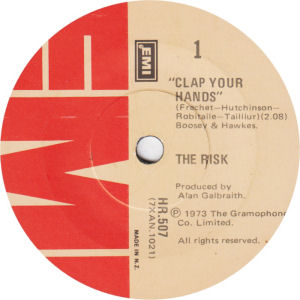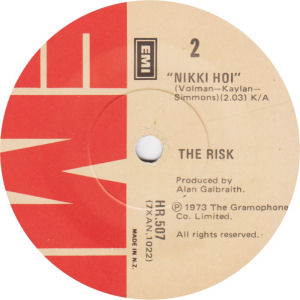 A final single "Soul Singing Lady"/"Bye Bye" came out in 1974.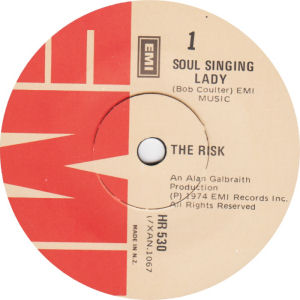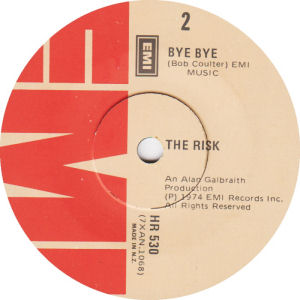 An opportunity arose in 1974 for the Risk to travel to England. 1974 had seen the group go through a number of drummers and they found it difficult to find one that would meet their expectations. In the end, Barry Ruston returned and he joined them on the trip to England. They boarded the ship "Northern Star" and played their way to England. On arriving Barry left the group again and flew back to New Zealand. He was replaced by Bob Millar, who had been with Supertramp from 1970-71.
In London, they recorded several songs with EMI and others, but didn't get a contract. Bob Coulter approached an old friend, John McCready, who used to work for Phonogram in New Zealand. By the end of 1974 he was with Decca in the UK. He arranged an audition with Decca. The group spent two days recording an audition tape. From this Decca produced an acetate of two songs, "Soul Singing Lady" and "Miles Of Smiles". A contract was signed with Decca to do an album. The group had a new manager while in England. He was Cliff Cooper. Cooper didn't like the name, The Risk, so they became Biggles. In mid-1966, Biggles recorded an album at Decca Studios in London. It was called "There's No Mouse In The House" and was almost ready for release. Unfortunately the final mix of the songs caused dispute and disruption amongst the group members. Cooper decided that the group should re-record the album with a different producer. They wanted Elton John's producer, Gus Dudgeon to do it, but he had a busy schedule. They were prepared to wait.
Time was passing, musical landscape was changing, and Gus was unavailable. Time ran out and the album never got released.
Phil Hope and Willie Davidson returned to New Zealand in 1977, while Bob Coulter and Bernie Carey stayed on in the UK for a number of years.
In 2015, a digital only album, "Greatest Hits" was released. It contains all their hits and also "Moonshine Wine", a song recorded at the Decca session in 1976.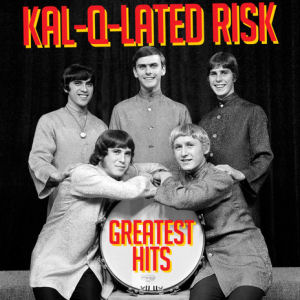 Clockwise from front left: Phil Hope, Ian Taylor, Mike Guildford, Dave Cameron & Bernie Carey.
The Kal-Q-Lated Risk and Risk can also be found on the following compilations.