Anderson & Wise
Anderson & Wise were a Wellington pop vocal duo comprising of Ted Kaptiklis and Tony Kaye. Their first single for Ode Records was the self titled "Anderson and Wise" backed with "Yo Yo Mac" recorded in 1972. The "Yo Yo Mac" song featured Ted and Tony, with Paul Du Fresne from Aardvark on bass, Dave Fraser on drums and Midge Marsden of the Breakaways on harmonica.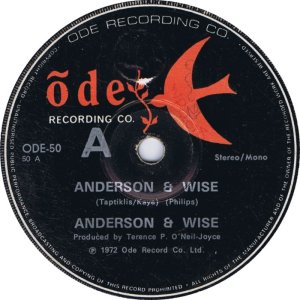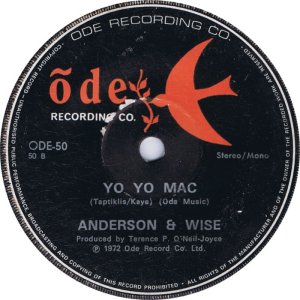 Their second single was "Boy From Dundee"/"Quiet Song" recorded in 1973.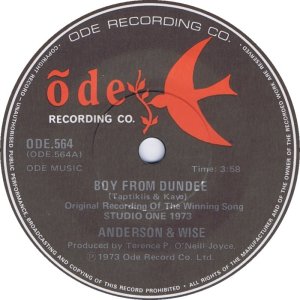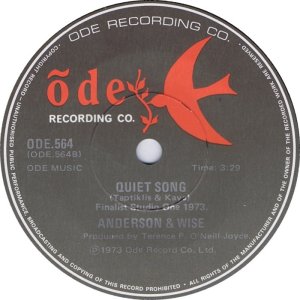 Anderson & Wise can also be found on the following compilation.