Aardvark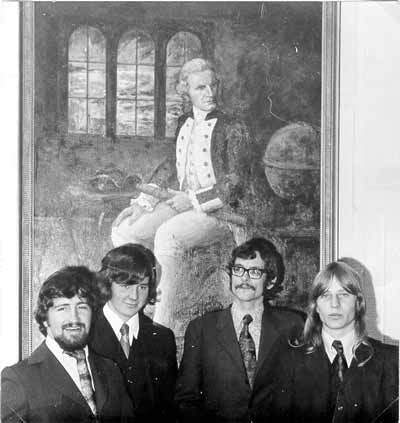 Mike Loader, Bruce McKinnon, John MacGibbon, John Trethewey at James Cook Hotel 1972.
Line-Up:
John MacGibbon (Keyboards)
John Trethewey (Bass)
Mike Loader (Vocals)
Bruce McKinnon (Drums)
John wrote a protest song about the loss of houses for the building of Wellington's new Motorway. Tree Records approached Aardvark in order to record it. They appeared on "Studio One" in 1972 and were regular performers at the James Cook Hotel, where they had been resident from when the hotel first opened, and also at the Settlement Cafe. As well as playing their own music and covers, they used to back visiting artists from out of town. One of the many visitors was Craig Scott.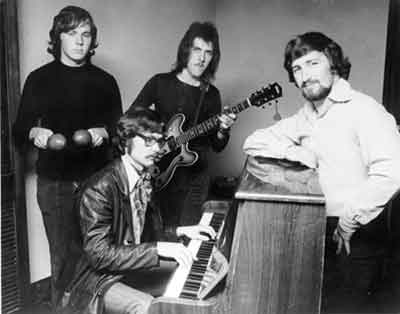 Bruce McKinnon, John MacGibbon, Clint Brown, Mike Loader 1972
Aardvark started out with John Trethewey as their bass player in 1971. Between 1971 and 1974 the only personnel to change were their bass players. In 1972 Clint Brown replaced John Trethewey. Clint had been with Rebirth and went on to play with Rockinghorse and more recently he has been in the Warratahs. 1973 saw Clint leave and Paul du Fresne take over. After Paul left, his place was taken by Peter Don.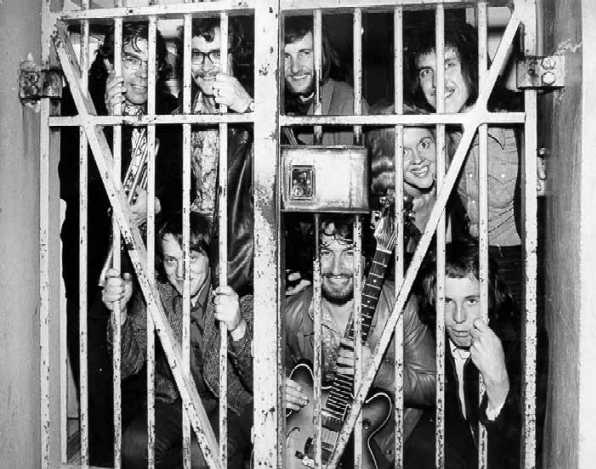 From top left: Kevin Clark, John MacGibbon, Roger Fox, Cathy Saunders, Clint Brown,
Bottom left: Dave Parsons, Mike Loader and Bruce McKinnon. Aardvark with friends at Mt Crawford Prison 1973
Paul du Fresne was a former member of the Webb. He played on the only single Aardvark released, in 1973 on the Tree label. It was the protest song "Motorway Madness" backed with "It's Too Late". Paul also played bass on Anderson and Wise's song "Yo Yo Mac".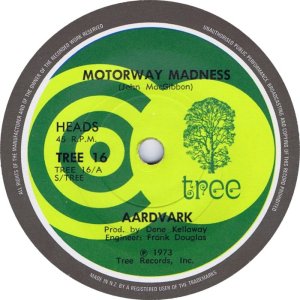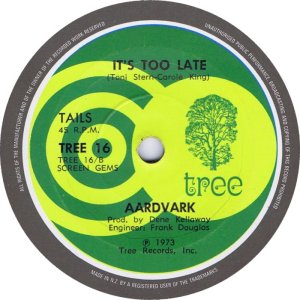 These days Paul is still actively playing bass with dance and jazz bands in the Hawkes Bay area. Bruce McKinnon is now principal percussionist with the New Zealand Symphony Orchestra. Mike and John are no longer playing professionally. Peter Don moved on to a successful radio career in Sydney.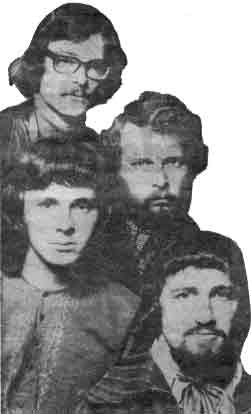 John MacGibbon, Bruce McKinnon, Paul du Fresne, Mike Loader 1974.
My special thanks to John MacGibbon for providing the photos and information.
Aardvark can also be found on the following compilation.