Rebirth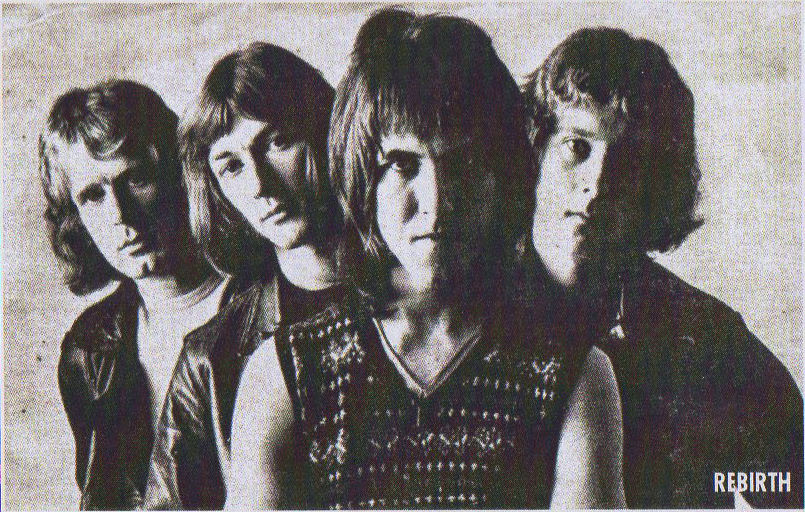 Line-Up:
Mike Farrell (Lead Guitar / Vocals)
Warren Willis (Organ)
Clint Brown (Bass Guitar)
Keith Norris (Drums)
Rebirth were a Wellington based rock group formed in late 1969 out of Wee Tam. They had a residency for a short while at Lucifers in Wellington and also provided backing for resident solo acts.
Warren Willis had been with the original version of Tom Thumb in 1966. Mike Farrell had been with Spyce Of Life and in 1969 he also joined Tom Thumb. Towards the end of 1969, Mike left to form Rebirth, inviting Warren Willis to join him.
During 1970 they released two singles on HMV, "To Love You"/"Race With The Devil" and "All Right Now"/"Chest Fever".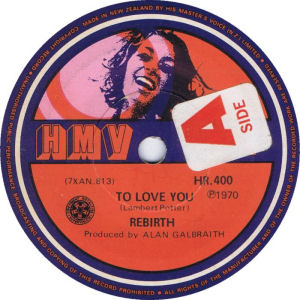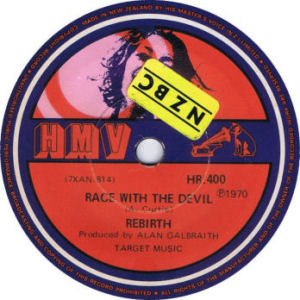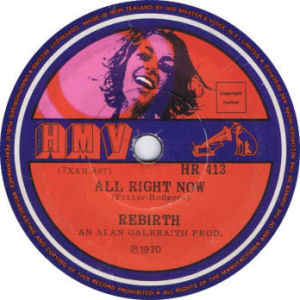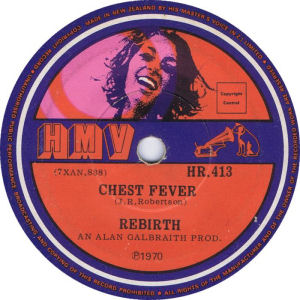 In mid-1970, Clint Brown and Keith Norris left and headed to Australia, thereby ending Rebirth, and they joined up with expatriates Dave Brown and Milton Parker to form Tangent. This group disbanded in March 1971 and Brown and Norris returned to Wellington, where they had a stint in Taylor, before eventually ending up in Rockinghorse in 1974.
Clint Brown also played with Aardvark for a while in 1972 and 1973. Mike Farrell was later a member of Red Hot Peppers.
Rebirth can also be found on the following compilations:-