Angela Ayers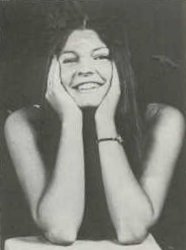 Angela Ayers was a pop singer from Palmerston North. She was also known for her dancing and appeared on television as the star of the series "Sing".
She recorded a single on Kontact in 1973 called "Humpty Dumpty"/"I Am A Fantasy" and followed that up the next year with "Upside Down"/"I Love Your Kind Of Loving". Later in 1974 she teamed up with Robert Gennari to release one more single called "We're Gonna Make It Tonight"/"I Know".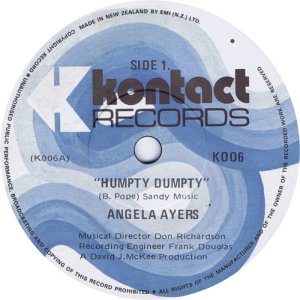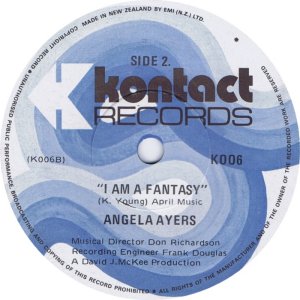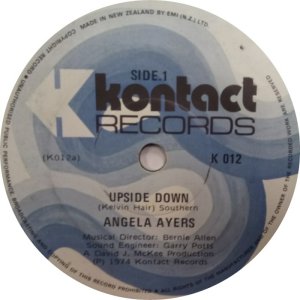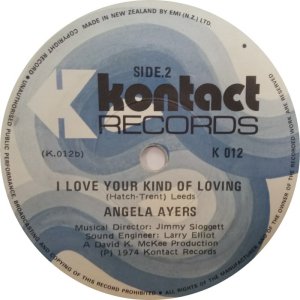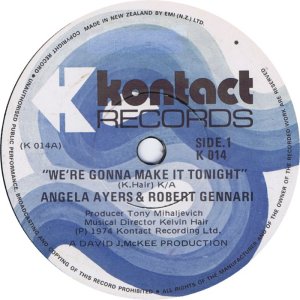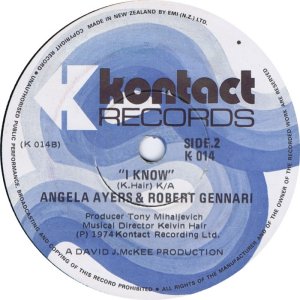 That was all we heard from Angela and by the end of the seventies she had moved to Australia. Over there she released two singles. The first in 1979 was "Key To My Heart (Rose's Song)"/"Back Together Again" and the second in 1980 "Head Over Heels"/"Wait and See".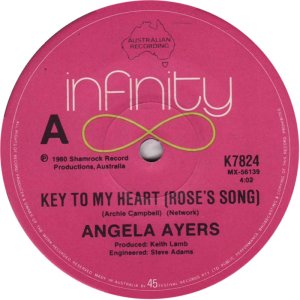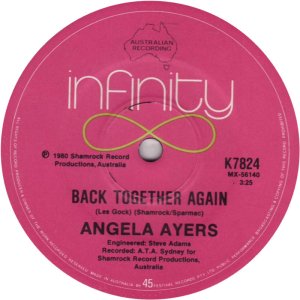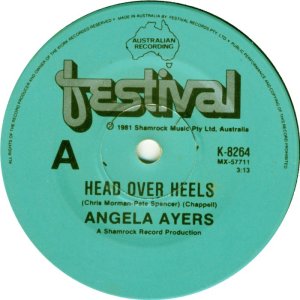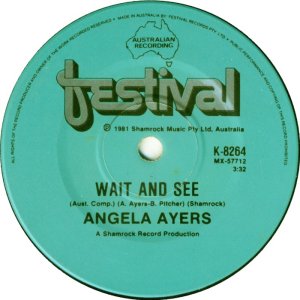 Angela Ayers is an Actor Entertainer icon in the entertainment industry throughout Australia and New Zealand. She became the Golden girl on NZ television in the 70's through her actor entertainer television appearances with Peter Sinclair and Craig Scott on TV shows Happen Inn and Sing.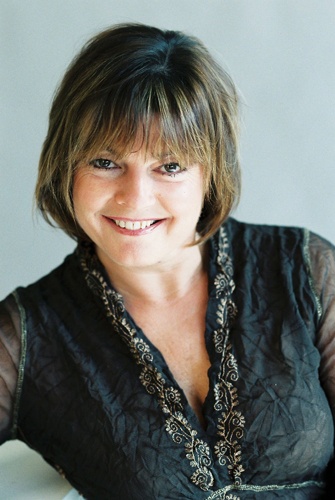 By her early 20's she had 2 hit records and had become a household name. This led to her being named "New Zealand's Queen of Television" and "Most popular Female Artist". Shortly after moving to Australia, she won the plum role of Maggie in the Australian Production of A Chorus Line subsequently winning the only scholarship the New York Shakespearean Festival Trust had ever awarded to study ballet / jazz in Los Angeles. A steady stream of significant roles in the musical theatre circuit kept her in Australia throughout the 80's including West Side Story, The Rocky Horror Show, Joseph and the Amazing Technicolour Dreamcoat, Cabaret, Chicago, and Guys and Dolls with Anthony Warlow and the late Ricky May.
In the late 80's Angela had moved to London but was lured back to Australia by Gordon Frost to star in the Australian National Tour of Jerry's Girls alongside Marcia Hines, Judi Connelli and Jeannie Little.
Angela Ayers can also be found on the following compilation.