Citizen Band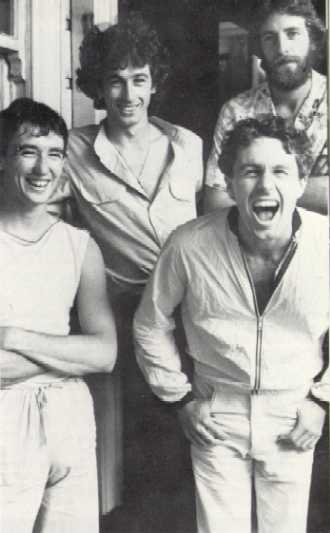 Brent Eccles, Geoff Chunn, Mike Chunn, Greg Clark.
Line-Up:
Mike Chunn (Bass Guitar)
Geoff Chunn (Guitar / Vocals)
Brent Eccles (Drums)
Greg Clark (Guitar)

Warren Sly (Studio Pianist only)
In mid 1977 Mike Chunn was teaching at St Peters College while planning his next musical move with his brother Geoff. Mike had previously been a member of Stillwater, Moses, Split Enz and Space Waltz, while Geoff had also been a member of Stillwater and Rosewood, Split Enz and a short stint with Dragon.
Their initial idea was to form a recording outfit built around Geoff's compositions. They called themselves CB, short for Chunn Brothers, but this was mistaken to be an abbreviation for Citizen Band, so that name was used instead. None of the record companies showed any interest in their concept, but Glyn Tucker of Mandrill Studios did and he agreed to let the brothers use his studios to record.
So into the studio they went, recruiting Brent Eccles on drums, Greg Clark on guitar and Warren Sly on piano. Greg and Brent had both previously been with Space Waltz. A single "In A Lifetime"/"Good Morning Citizen" was released in September 1977. At this time the brothers realised they had something going so they decided to turn the outfit into a full time band. Greg and Brent stayed on, while Warren was only used for occasional studio work.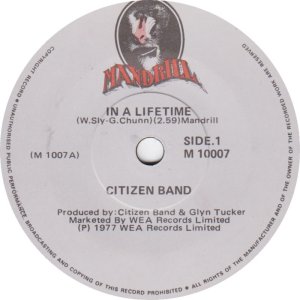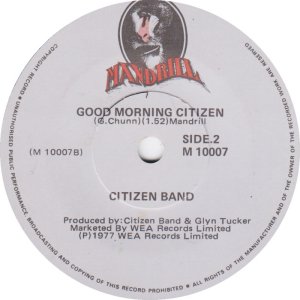 They debuted at the Island Of Real in October and gigged around during the rest of the year, adopting the look and sound of a 60's beat group. They interspersed a lot of Geoff's own compositions with a number of covers of the likes of Jeff Beck, the Beatles and Pretty Things. For their second single they chose to cover the Larry's Rebels song, "I Feel Good" backed with "My Pohutukawa". It was released in May 1978 and received a lot of Auckland airplay.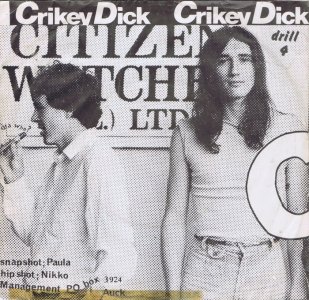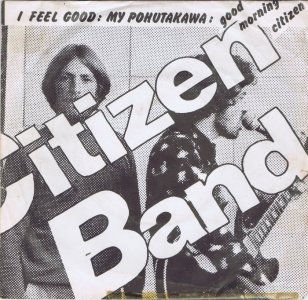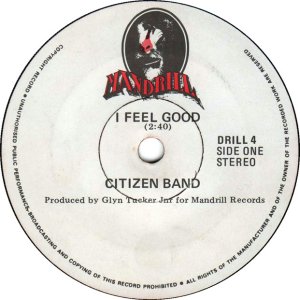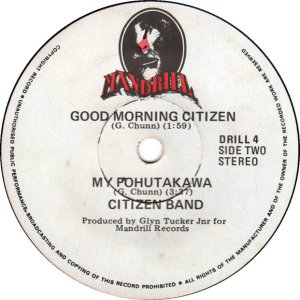 Citizen Band made appearances at the Great Western and Nambassa Festivals, which bought them to a larger audience. Attendances at the Island Of Real and the Gluepot increased, and with this growing appeal, Glyn Tucker decided to record an album. Called "Citizen Band", it was released in September 1978, receiving favourable reviews and actually making it to number 27 on the National Albums Chart.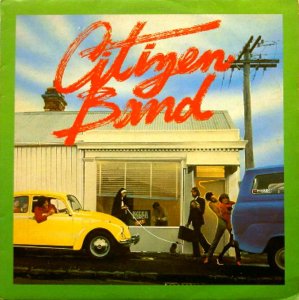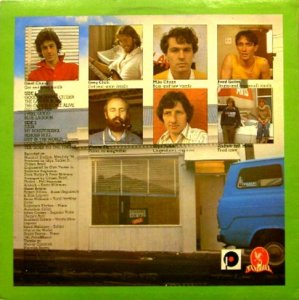 Two further singles were released on Mandrill during 1978. They were "The Ladder Song"/"Martin Spaceman" and "Somebody Else"/"Holy Fulele". Following them the group switched to CBS, and the first release was a re-issue of "The Ladder Song"/"I Feel Good" followed by two songs from the first album, "Julia"/"Blue Lagoon" in 1979.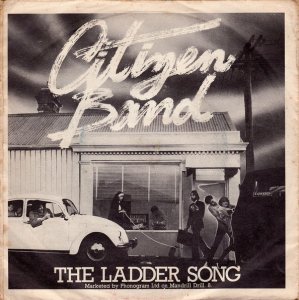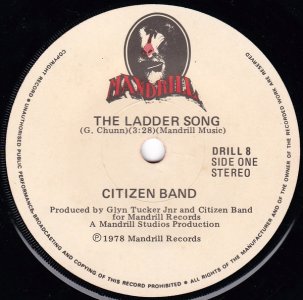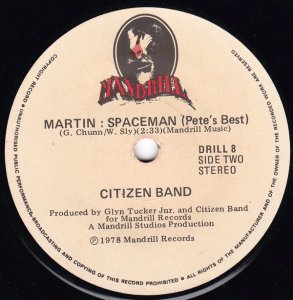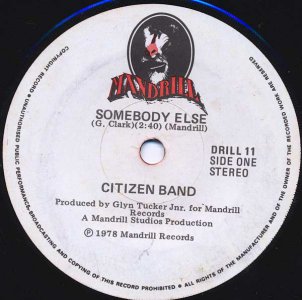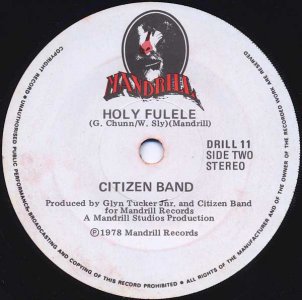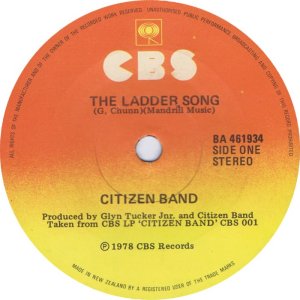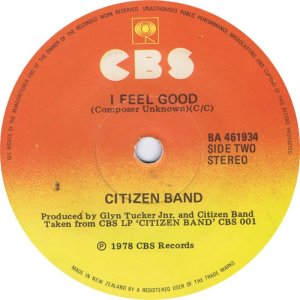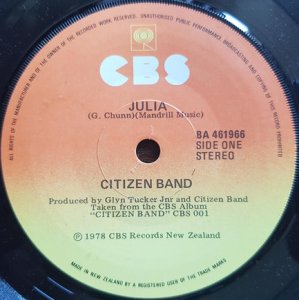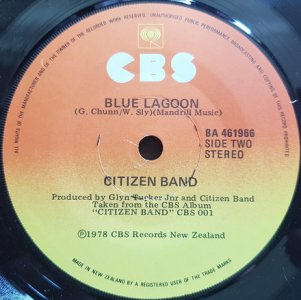 The second album "Just Drove Through Town" was produced at Mandrill by visiting American Jay Lewis. Released in August 1979 on CBS, it also made the charts reaching number 18. To promote the album, the band undertook a national tour, finishing at the Auckland Town Hall. The concert there was such a riotous event that further rock concerts at that location were banned immediately.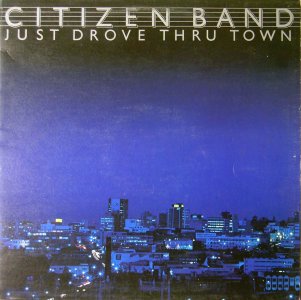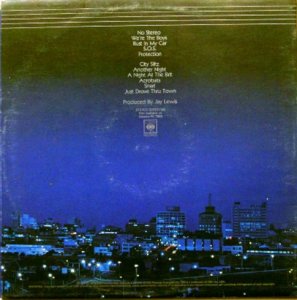 Two singles from the album emerged in 1979. They were "Rust In My Car"/"Dig That Tex" and "No Stereo"/"SOS".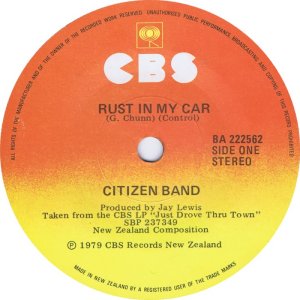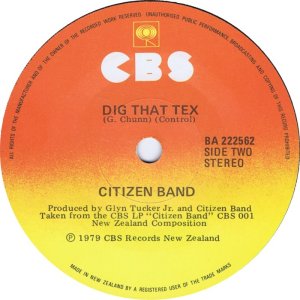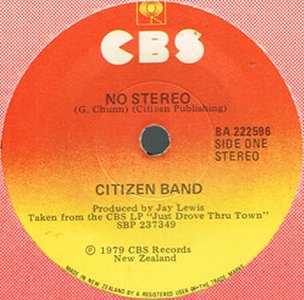 An unsuccessful trip to Australia resulted in Mike Chunn leaving the group. He was replaced by Roland Killeen, who had played with Sheerlux. A single called "Home Tonight"/"Pyjamas" was released in 1980 along with the third album called "CB Bootleg (Live)".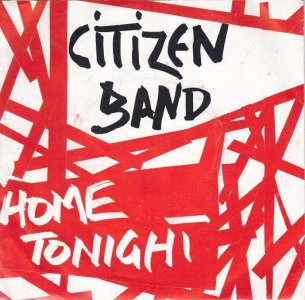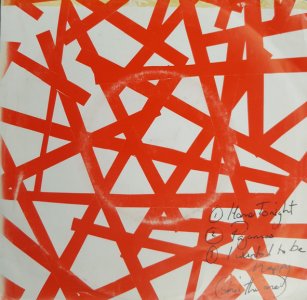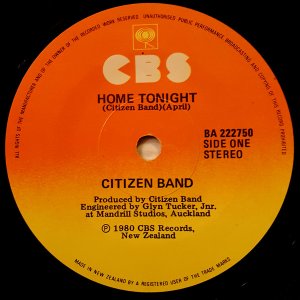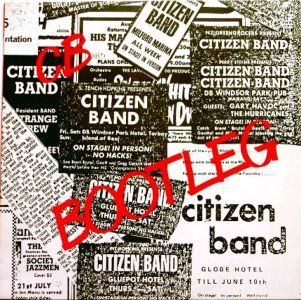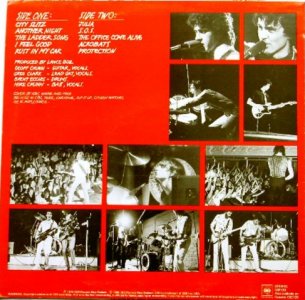 The end came when Brent Eccles successfully auditioned for the Australian band, the Angels, in 1981. At that point Citizen Band called it a day.