Coup D'Etat


Jan Preston, Harry Lyon, Paul Dunningham and Neil Hannan.
Line-Up:
Jan Preston (Keyboards / Vocals)
Harry Lyon (Guitar / Vocals)
Neil Hannan (Bass Guitar)
Steve Osborne (Drums)
When Red Mole returned from the US for a national tour in January 1980, keyboard player Jan Preston decided she would remain in New Zealand. She teamed up with Harry Lyon, bassist Neil Hannan and drummer Steve Osborne and formed a group called Wolfgang. They debuted at Auckland University in March and shortly after changed their name to Coup D'Etat.
Osborne didn't last too long and was replaced by Paul Dunningham. Coup D'Etat were a poppy band which allowed Harry Lyon a greater input of compositions than his previous outfit, Hello Sailor. They boasted an all-original repertoire, too little of it memorable.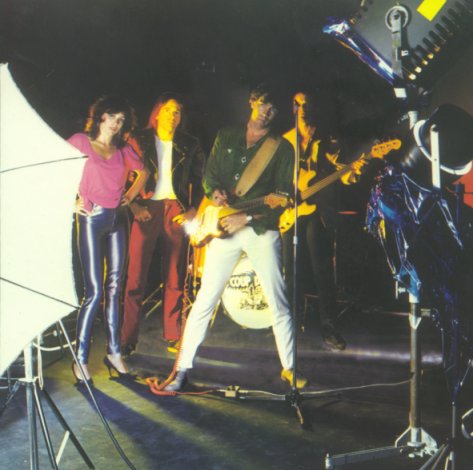 Their first single "No Music On My Radio"/"We Want More" was released in 1980. With Preston and Lyon sharing lead vocal and songwriting chores, the band is best remembered for its second single, "Doctor I Like Your Medicine"/"Heart Attack". It was there only chart entry and peaked at number 9 in 1980. It was a song "about the dangers of having too much fun" according to Lyon, and was good enough to pick up the 1981 Best Single industry award.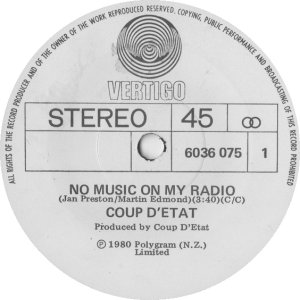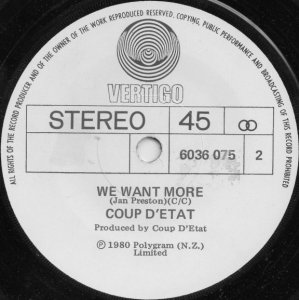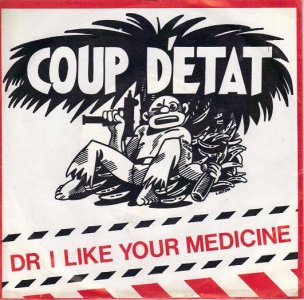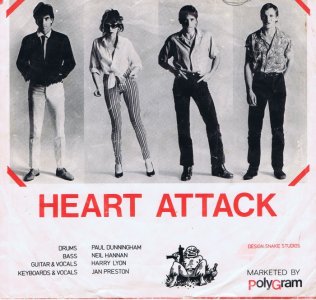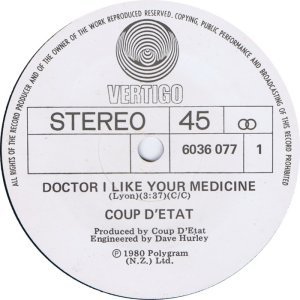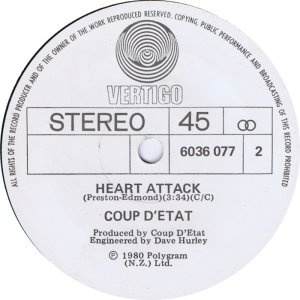 A self-titled album was also released in 1980 and their third and final single, "Permanent Hire"/"Allende" came out in 1981. Coup D'Etat fell apart in November 1981 with Paul Dunningham going to Mi-Sex. A short lived line-up featured Lyon, Hannan, keyboardist Stuart Pearce and drummer Steve Garden from Spats, but they were finished in 1982.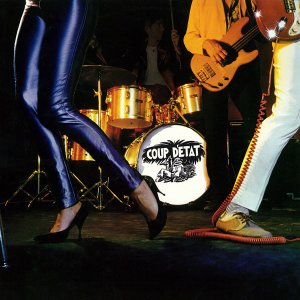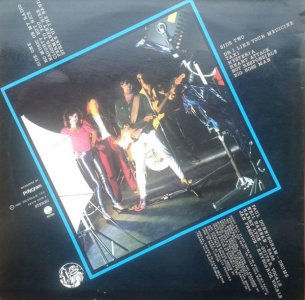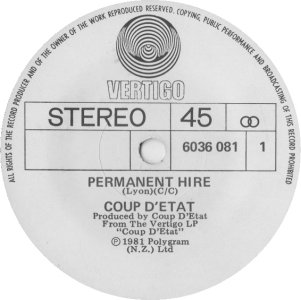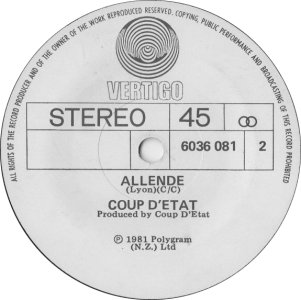 Coup D'Etat can also be found on the following compilations.