Hello Sailor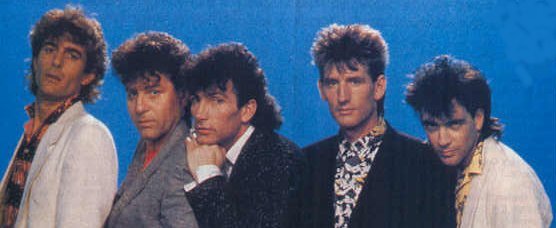 Line-Up:
Graham Brazier (Saxophone / Vocals)
Dave McArtney (Guitar / Vocals)
Harry Lyon (Lead Guitar)
Graeme Turner (Drums)
Lisle Kinney (Bass Guitar)
Hello Sailor evolved into a group in 1975, but their beginnings go back much earlier. Guitarists Harry Lyon and Dave McArtney first played together in 1964 when they were both pupils at Westlake Boys High School on Auckland's North Shore. When Dave and his family moved to Wellington in 1965, the boys lost touch. In 1966 Lyon joined the Legends, a North Shore teenage band that when they folded, basically became the Crying Shame in 1967. They were a semi-pro outfit who played at most of Auckland's nightspots and even appeared on television on the "C'Mon" series in 1968.
When the Crying Shame disbanded in 1970, Lyon enrolled at Auckland University, where he was reunited with McArtney. Dave introduced Harry to another of his friends, Graham Brazier, who was the lead singer with the University band, Oktober. This group was led by Henry Jackson and had Lisle Kinney on bass guitar.
For the first two years at University, Dave and Harry both concentrated on their studies, but then they decided that this was not for them and they both dropped out. The reason for this was that they were determined to form a band to shake the very foundations of New Zealand rock. In particular, they wanted to play original music. The next two years was spent trying to write some songs, but nothing of any substance really eventuated.
Harry was in need of getting back into being a professional musician, so in 1974 he answered an advertisement and joined the group Beam. While he was touring the country, slowly getting bored with the routine, Brazier and McArtney were flatting together and giving occasional acoustic performances at the Kiwi Tavern and Windsor Castle Tavern to earn rent money. When Beam folded in 1975, Lyon joined Brazier and McArtney for the occasional gig around town.
All they needed now was a bass player and drummer. Tony McMaster was recruited on bass and after trying out several drummers, they settled with Graeme Turner. May 1975 saw this combination embark as Hello Sailor. With a repertoire of 50 percent of their own material, they tried to get anybody interested in giving them a job. Only Mike Corless of Davco Promotions showed any interest. He got them a pub gig for one weekend in Tokoroa and two weekends in Napier. So on June 5th 1975, Hello Sailor made their first public performance. The weekends were not successful and after helping themselves to some of their sponsors products they were no longer wanted on the breweries circuit.
Back in Auckland they organised what they called "Deca Dances" and over the next year these attracted big crowds. In between these events, they could be seen playing Monday nights at the Kiwi Tavern, which was a very popular haunt for students from nearby Auckland University. One visitor to the Tavern was Peter Fyers from Radio 1ZM, and he was impressed enough with the group to record some of their songs at 1ZM's Radio Workshop. Tony McMaster left the group about this time. He was replaced for a one-off gig at Gatsby's in August by Bob Jackson, before Andy MacDonald was hired full-time on bass. Andy had previously been with Street Talk, however when Hammond Gamble decided to reform Street Talk at the end of 1975, MacDonald couldn't resist going back.
Enter David Lisle Kinney in January 1976. Lisle had been a semi-professional musician since 1967, playing mostly in cabaret groups. Since his stint with Brazier in Henry Jackson's Oktober, he'd been resident at the Great Northern Hotel playing bass as a member of Brown Street. They were a jazz-rock funk outfit formed in 1975, featuring vocalist Kaye Wilson (nee Wolfgramm), who had previously sung with Fair Sect and Cruise Lane. Some other members of Brown Street included Chris Neilsen on trumpet and keyboards, Greg Mayson on saxophone and Paul Dunningham on drums. Steve Wilson, husband of Kaye, and formerly from Breeze and Cruise Lane, played guitar.
During the early part of 1976, Hello Sailor's popularity was growing and the Kiwi Tavern was no longer big enough to house the following they had attracted. They took up an offer to move to the Globe Tavern, and began performing there three nights a week. Within two months they were the hottest band in town. They also added a second residency by performing at the Crypt Nightspot on Monday nights.
In March 1976, RCA released a single taken from their 1ZM recording session. It was "Rum and Coca Cola"/"Casablanca Holiday". The "Rum and Coca Cola" was a cover of the old Andrews Sisters recording, while the flipside was a Brazier original. The single failed to sell, but the momentum was beginning to build. They made their first television appearances on "The Grunt Machine" and "Ready To Roll".
Unfortunately Graeme Turner had a heroin addiction and because of his unreliability he was removed from the group in August 1976. His replacement was Ricky Ball, who had a long list of groups with whom he had drummed. The list included Challenge, Ticket, Jimmy Sloggett Band, Tommy Ferguson's Goodtime Band and Rainbow.
With a view of getting known to a wider audience, Hello Sailor went on an eight week tour of the country. When they returned to Auckland, they took up a new residency at the Windsor Castle. In 1977 Eldred Stebbing set a new Key label and employed Rob Aicken to record artists. The first group he grabbed for the label was Hello Sailor. Signed to a two year contract in April 1977, they started putting down a number of original compositions at the Herne Bay Studio. Engineer on those sessions was Ian Morris from Th' Dudes.
In October, Hello Sailor left on a grueling ten-week national tour, billed as the "Rum and Coca Cola " tour. It took in every corner of the country and showed New Zealand what Kiwi rock was made of. It was also the beginning of what was to become a problem of overuse for Graham Brazier. The tour coincided with the release of their first album "Hello Sailor".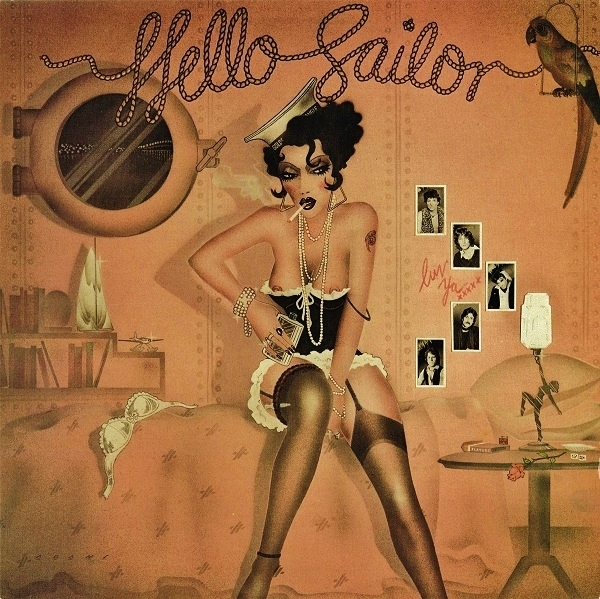 The first single released from the album was "Gutter Black"/"Latin Lover". "Gutter Black" was written and sung by Dave McArtney and reached number 15 on the national charts, staying around for 19 weeks. The second single was "Blue Lady"/"Lucy's Leaving Home". "Blue Lady" was written and sung by Graham Brazier and reached number 13 in January 1978. The third and final single from the album was "Lyin' In The Sand"/"Hiding Out". This time it was Harry Lyon's turn, with "Lyin' In The Sand" reaching number 29 on the charts. The album itself reached number 17 on the album charts and stayed on the charts for 18 weeks.
The remainder of 1977 was spent with school concerts and other gigs around Auckland. They also started playing at a new venue at the Ponsonby Club Hotel. They turned what was a normally quite upstairs lounge into what was to become one of Auckland's prestige rock venues, known as The Gluepot. They used the Gluepot as their Auckland base during 1978, and continued playing at beach resorts and doing one-day festivals. In April 1978 they did another national tour and by the end of it Brazier was in bad shape. They had a break for a little while to allow Graham time to get himself back on track.
In June they went back to the studios and began recording their second album. Meanwhile plans were being made for an assault on the USA. It was a brave move, most groups normally tried to conquer Australia before taking on the world. Following a series of farewell concerts around Auckland, Hello Sailor flew to Los Angeles on August 27, 1978. What could have been a successful experience for the band, turned out to be a bad mistake. The six months spent there turned out to be one big party. They played some very prestigious gigs, but they ended up spending more than they were earning. The situation was not helped by the arrival of Dragon in the US, and together with them the booze and drugs flowed.
Hello Sailor returned to New Zealand in February 1979. While they were away, their second album "Pacifica Amour" was released in December 1978.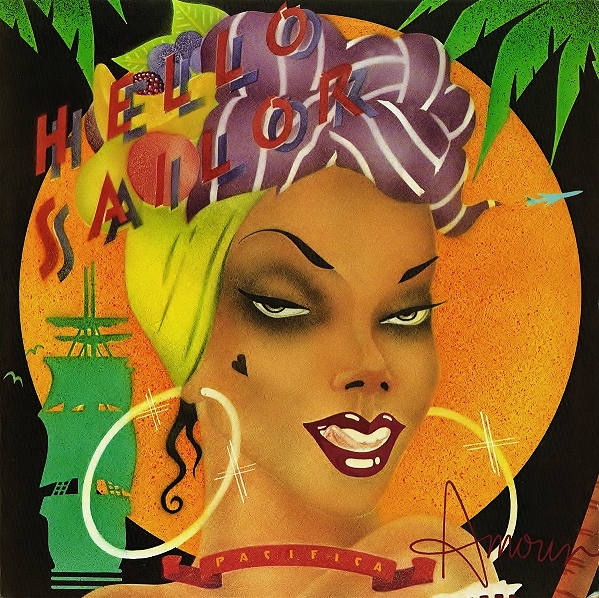 Only two singles were released from this album. The first was "Disco's Dead"/"The Boy We Used To Know" and "I'm A Texan"/"Dr Jazz". Although the album was as good as the first, it disappeared very quickly, without the band around to promote it. The singles never even made the charts. The band certainly didn't arrive back in New Zealand to a heroes welcome. In the volatile world of rock and roll, it is very easy to lose your position of status overnight. New groups had arrived on the scene and the boys found it extremely difficult to regain their former status. Their time had passed.
In June 1979, they flew to Australia, which is where they should have gone in the first place. They went, accompanied by the biggest hype campaign Australia had seen from a New Zealand act. There were radio, press and television interviews. They made a number of appearances around Sydney and Melbourne, but because of all the hype they had a lot to live up to. In July they joined up with Dragon and Mi-Sex as part of "Kiwis In Concert" tour. The six months the band spent in Australia was not a success. They never really recovered from the extent of the hype with which they arrived.
By this time the band was falling apart. Brazier was still suffering and Lisle wasn't far behind him. Ricky was also living on a dangerous combination of drugs and alcohol. Dave McArtney was the first to suggest calling it a day. With no enthusiasm and a pile of debts, the rest had to agree. They decided they would just keep going until after their scheduled appearance at the Sweetwaters festival in the new year back in New Zealand. Their performance at the festival was poor. They scheduled a final performance at the Windsor Castle for February 23, 1980. The venue was packed and the group put in one of their finest performances ever.
A mini LP was released in 1982, called "Last Chance To Dance" and contained some of their better hits.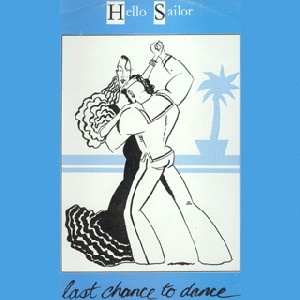 After they disbanded, Graham Brazier recorded a solo single called "Six Peace Chamber" before heading back to Sydney. Lisle Kinney cleaned up his act and was invited by Dave Dobbyn to join his new band DD Smash in 1981. Harry Lyon went straight into a new group called Coup D'Etat until 1982 when they folded. Dave McArtney also recorded a solo single in 1980 called "Virginia"/"Lonesome Old Star" before forming a new band called Dave McArtney and the Pink Flamingos, which included Ricky Ball at the beginning.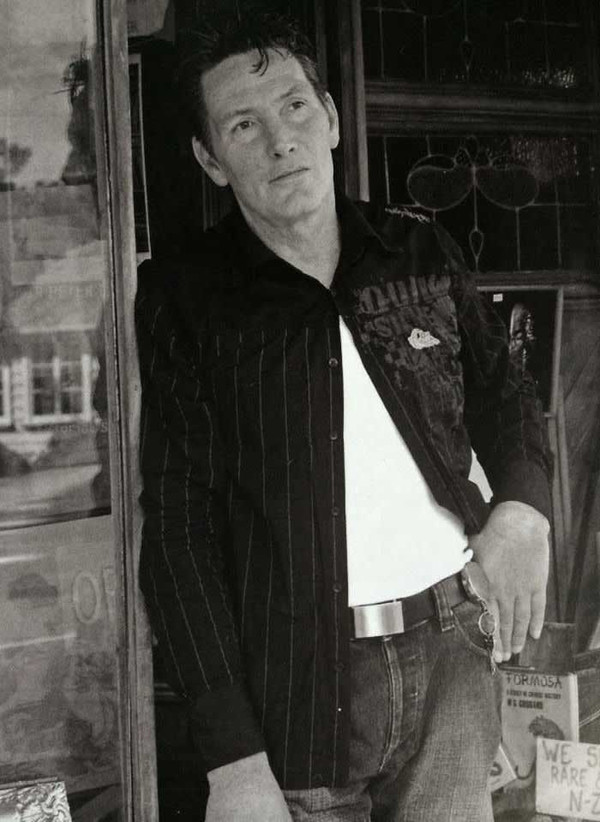 Graham Brazier returned to New Zealand, but for most of 1980 and 1981 he did anything other than rock and roll. He spent most of his time keeping ahead of the law after continuously being busted for possession of drugs. Towards the end of 1981 he also cleaned up his act and got back to doing what he does best, composing and singing. He recorded enough songs to put out an album called "Inside Out" at the end of 1981. From the album came three singles.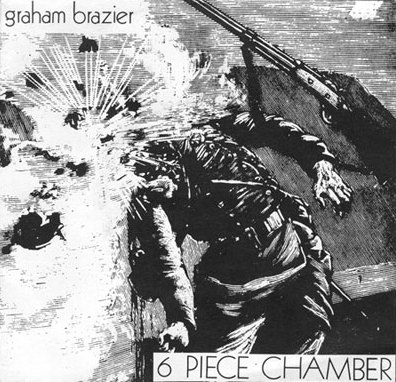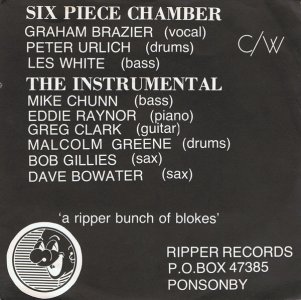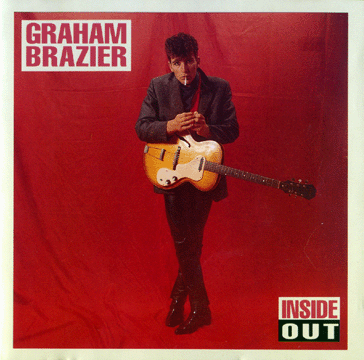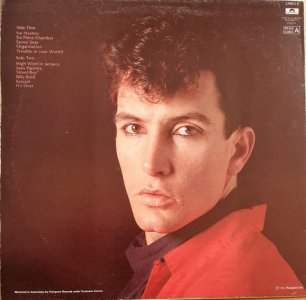 In 1982 he put together a band of young inexperienced musicians and naming them Brazier's Legionnaires, they made their debut at Sweetwaters. Not all of the musicians came up to scratch, so a new lineup was formed, which now included Harry Lyon, who had just come from his stint with Coup D'Etat. This was a good combination, and when Dragon reformed, the Legionnaires were asked to support them at their New Zealand gigs. Dave McArtney was added to lineup. It was almost starting to look like a Hello Sailor reunion band. The Legionnaires began recording and even did a national tour. Just when the going was good, Brazier walked out to form a new group. At this point McArtney along with the others, resurrected the Flamingos and Brazier formed a new Legionnaires. The Flamingos didn't last long and McArtney turned his hand to production work. The Legionnaires continued gigging through 1984, also doing some recordings.
In February 1985, the Gluepot closed its doors to do extensive renovations. For its re-opening, two bands were reformed for the occasion, Street Talk and Hello Sailor. So Brazier, Lyon, McArtney, Ball and Kinney weaved their magic at the Gluepot performances. The success of this prompted them to reform on a more part-time basis. To see if the magic was really still there, they went on a two week North Island tour in April 1985. The crowd turn-outs took them by surprise. During their absence, their reputations had reached legendary proportions.
They recorded a single, "Fugitive For Love"/"Boys In Beirut" and when released in September 1985 in reached number 23 on the national charts, seven years after their last chart success. It was decided to record an album. The deal was that it would be produced by Englishman Liam Henshall and mixed at Electric Ladyland Studios in New York. Henshall listened to the boys complete back catalogue, as a group and as individuals and decided that half the album would be previous songs reworked. Lisle didn't meet Henshall's expectations, so he was removed, only appearing on one recording. The re-workings were inferior to their originals, but at least there were some new songs on the album. Another problem with the album was that it took over a year from the recording sessions, before the album was finally released in November 1986. The album was called "Shipshape and Bristol Fashion".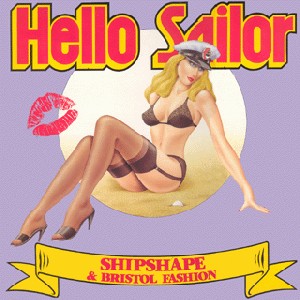 Two singles were released from the album, but failed to sell. To promote the album, the band went on the road, without Lisle, adding Neil Hannan on bass and Mocker Tim Wedde on keyboards. The album was a failure and in March 1987, they each returned to their individual careers. Brazier revived the Legionnaires and in January 1988 released his long-awaited second solo album.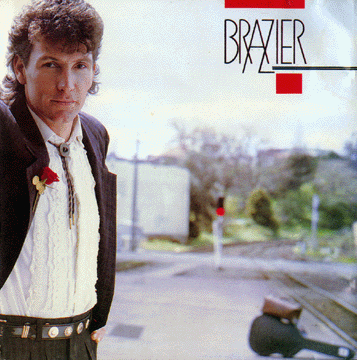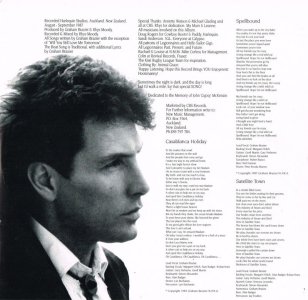 In 1994 an album called "The Album" came out and also in 1996, a double album called "The Sailor Story 1975 - 1996" was released.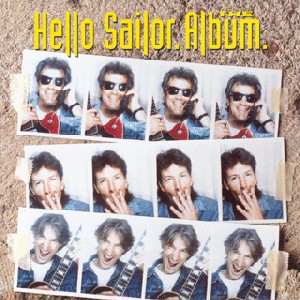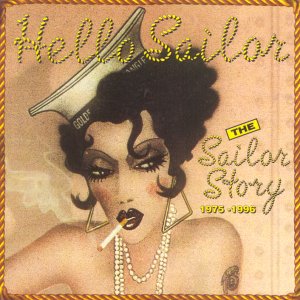 The "Last Chance To Dance" mini album was released for the first time on CD in 2002 as part of a combined CD with Th' Dudes. The "When Your Lights Are Out" CD was released in 2006.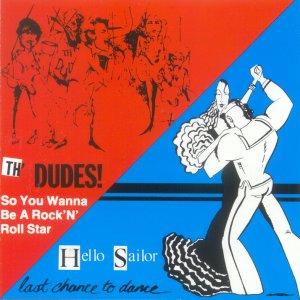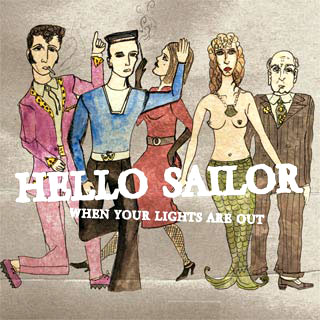 In 2004 Graham Brazier released another album called "East Of Eden" with his final album, "Turn Left At Midnight" coming in 2017.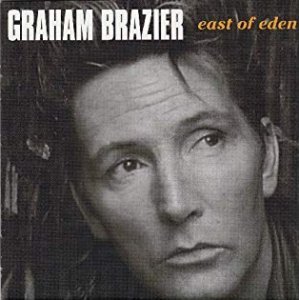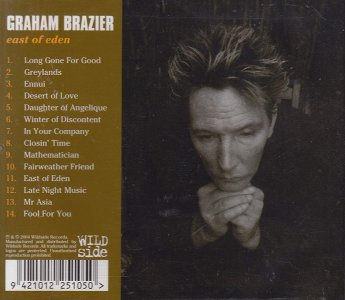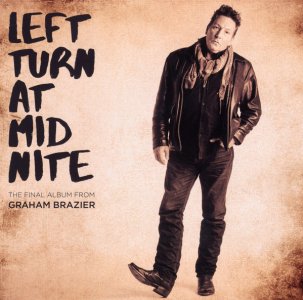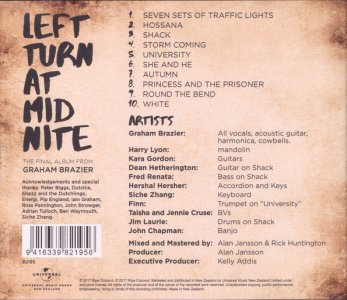 Dave McArtney passed away in 2013 and Graham Brazier passed away September, 2015.