Challenge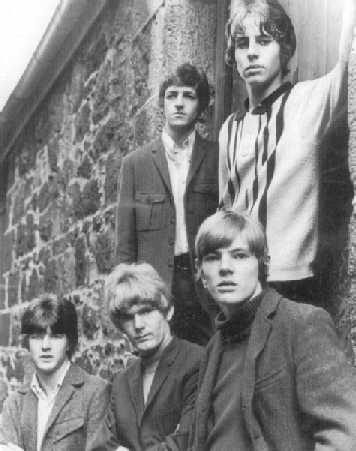 Top L to R: John Bush, Ricky Ball, bottom L to R: Gary Clarke, Owen Christiansen and Steve Clarke.
Line-Up:
John Bush (Lead Guitar)
Tony McNulty (Vocals)
Gary Clarke (Bass Guitar)
Ricky Ball (Drums)
Steve Clarke (Organ)
The Challenge were Auckland's original bubblegum group. Their lifespan was from 1967 until 1970. The beginnings of the group were in 1965 when brothers Steve and Gary Clarke joined with other mates Ricky Ball and Bruce Kennedy in a group called the Beatboys. Steve played sax, Gary was on lead guitar, while Ricky played drums and Bruce played rhythm guitar. When Bruce left, he was replaced by Alex Peters as vocalist.
This group eventually disbanded and a new group was formed. Calling themselves the Courtiers, the line-up consisted of Ricky Ball, Gary and Steve Clark, and a lead guitarist Tony McNulty, previously from the Triffids. At that point Gary switched to bass and soon after Tony became the vocalist and another lead guitarist by the name of John Bush was added.
In 1967 they were discovered by promoter Benny Levin and he booked them into several of Auckland's clubs. They decided that a new name was required and settled on the Challenge. Tony McNulty left soon after this and his replacement was Mark Sinclair from Lika Street Choir. Mark wasn't successful with the group and in early 1968 they recruited Owen Christiansen, formally with Revised Edition, as a replacement.
More club exposure continued to strengthen their popularity and they made a number of appearances on TV's "C'Mon". It was at this stage that they released their first single on the Impact label, "Honey Do"/"Things Get Better". It was produced by Viv McCarthy and Nooky Stott of Larry's Rebels and reached number 4 on the national charts in April 1969. This was followed in August by their second single "La Dee Doo Down Down"/"Time For Love" which made it to number 17.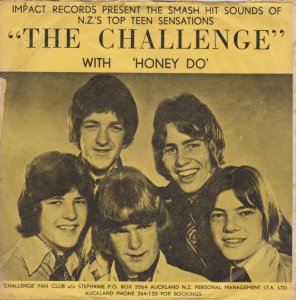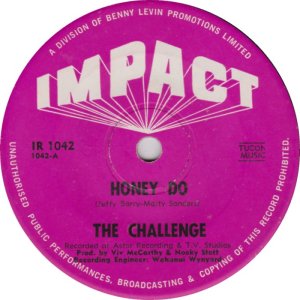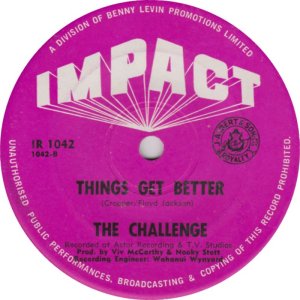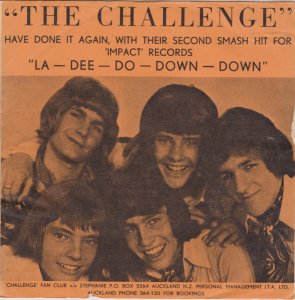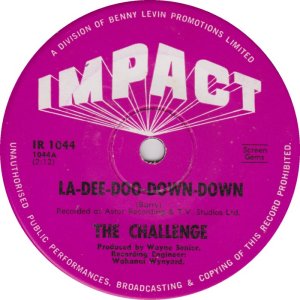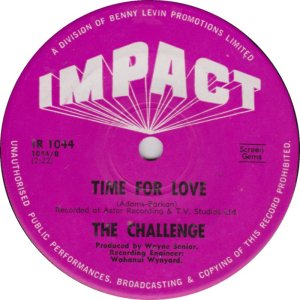 Their third single "Gone Gone Gone"/"Reflections Of Charles Brown" failed to chart and things started going down hill when they were directed to record the single "The Crunch". It was written by Ray Columbus with the flipside being a remake of another Columbus record called "Now You Shake".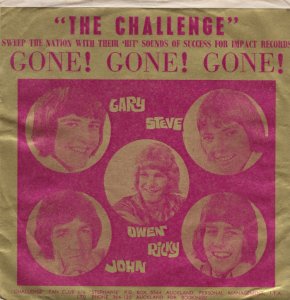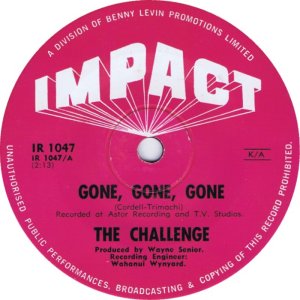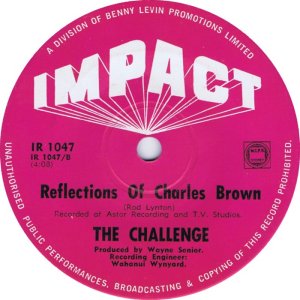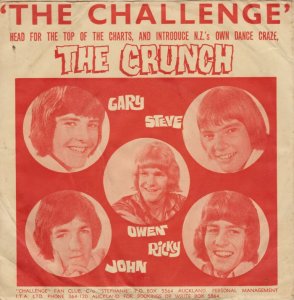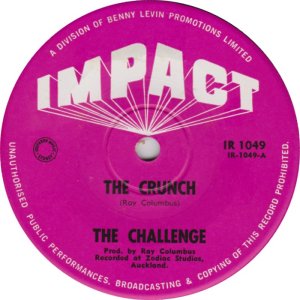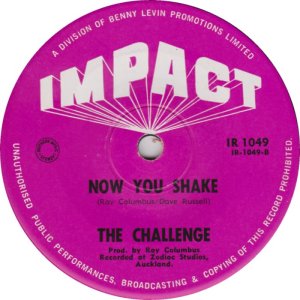 By April 1970, the group was in disarray. This was also the time that Eddie Hansen had arrived in Auckland following the demise of his previous group Revival. He was offered a gig with the Challenge, and he readily accepted. Eddie wasn't very keen on their bubblegum style of music, but decided that it was at least a gig for the meantime. He soon discovered that Ricky Ball shared the same tastes in music as himself, groups like Traffic, Crazy Horse and Jimi Hendrix. On making that discovery Eddie and Ricky decided to form a new group in which they could express themselves in the style that they preferred.
That spelled the end for the Challenge in May 1970, with Eddie and Ricky leaving to form Ticket. The others moved to Australia for varying periods and played in various groups. Ricky was also later to show up in Hello Sailor.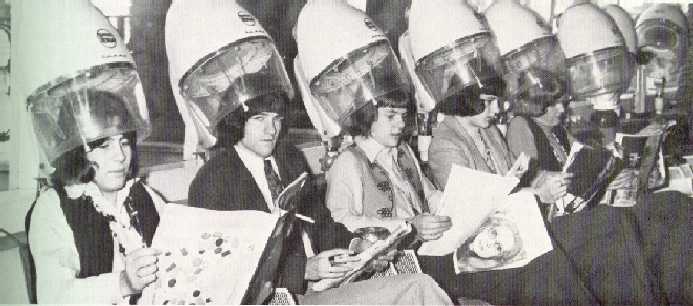 The Challenge can also be found on the following compilations.