Revival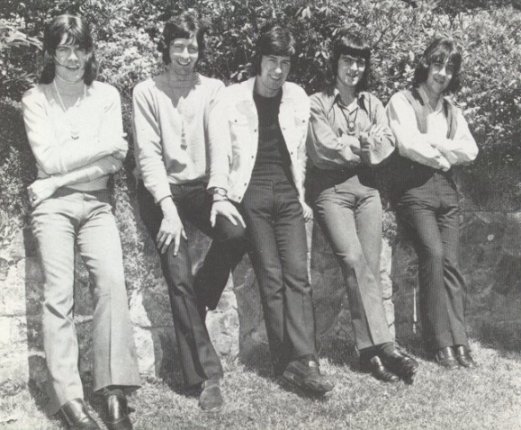 Revival in 1969 : Craig Scott far left, Eddie Hansen far right.
Line-Up:
Eddie Hansen (Lead Guitar)
Rod Coe (Bass Guitar)
Robbie Carpenter (Organ)
Bruno Berins (Drums)
Craig Scott (Vocals)
Craig Scott was a former Dunedin bank clerk, who also had a strong interest in rock and roll. He started singing and playing bass guitar for Dunedin band, the Klap, and then joined Dunedin's top band, Fantasy in 1968. This group had relocated to Christchurch by the end of 1968. Shortly after arriving in Christchurch, Craig met up with four guys who had a band called Blues Revival. Craig joined them as vocalist and in February 1969, at the suggestion of Ray Columbus, they shortened their name to Revival and changed their image and repertoire.
This had an immediate success for the group and in May 1969 they won the Christchurch section of the National Battle Of The Bands competition. This caught the attention of HMV's Peter Dawkins and he brought them to Wellington to record a single. The result was a cover of a current song by the Equals, and it outsold the original very well. The single was "Viva Bobby Joe"/"Rudi's In Love". The flipside was also a cover of a song by the British group Locomotive. The single made it to number 14 on the National charts in 1969. Three different pressings of the single exist.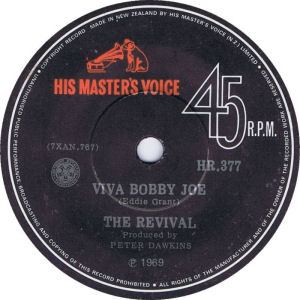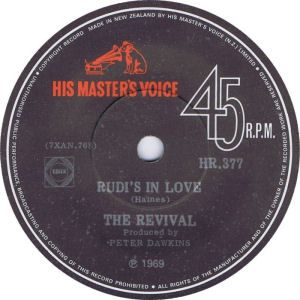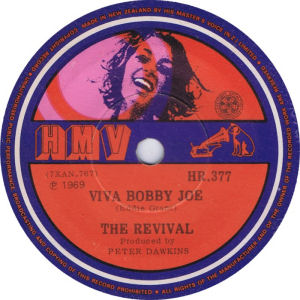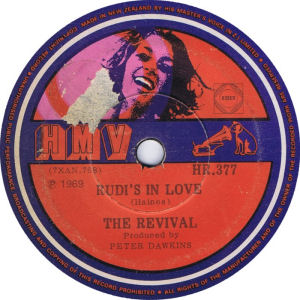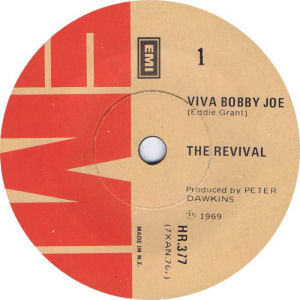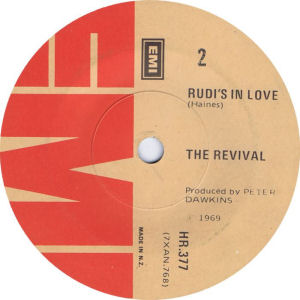 Although it was a success the band enjoyed, this pop style wasn't really what most of the members felt comfortable with, so when Craig was offered a solo career in April 1970, nobody else in the group minded and they broke up.
Craig Scott had a very successful solo career for the next four years. Eddie Hansen, one of the countries great guitarists, found himself more at home with Ticket and later Living Force.
Revival can also be found on the following compilations;