Crying Shame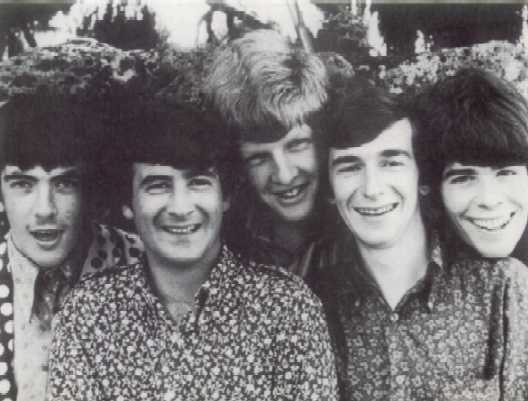 Harry Lyon, Mick Wills, Jim Hoare, Bob Taylor and Dave Briscoe.
Line-Up:
Dave Briscoe (Lead Guitar)
James Hoare (Rhythm Guitar / Keyboards)
Bob Taylor (Bass Guitar / Vocals)
Mick Wills (Drums)
The Crying Shame were formed in Auckland in March 1965. They played at a lot of venues, which included the Top 20, Platterack and Monaco. Singer Roger Polhill was a part-time member of the group in the early days.
Bob Taylor left to join Le Frame. His replacement was Harry Lyon from the Legends and Mike McGovern, also from the Legends, was added on bass. This line-up gave the group stability and they had no problem getting gigs around Auckland. They appeared on television's "C'Mon" in 1968.
Dave Briscoe left and Harry Lyon took over on lead guitar. James Hoare was the next to leave and his replacement was Ken Green, who had been playing keyboards with the Cossacks. The group continued to play a very heavy schedule around the clubs, mainly working at the Bowl, Club Bo-Peep, Oriental Ballroom and the Forum.
The end came in 1970, by which time Harry Lyon had left and gone to Auckland University. Drummer Mick Wills left just before the group folded and was temporarily replaced by Maurice Phillips. Ken Green retired and Bob Taylor continued to play in various bands around the pub circuit. Harry was to meet up with his old friend Dave McArtney at University and later they would form Hello Sailor.
Like many of the groups that played for years around the club circuit, Crying Shame never recorded.