Cossacks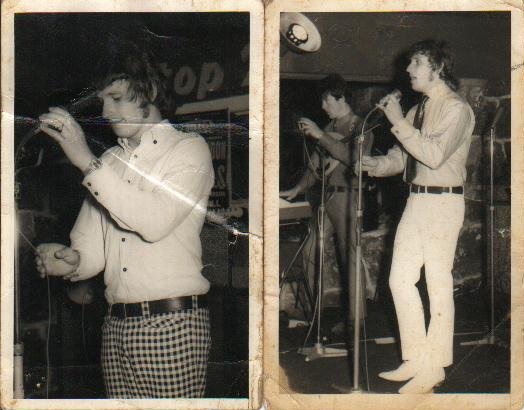 Paul Edwards on vocals. (My thanks to Paul for supplying these photos).
Line-Up:
Ken Williams (Lead Guitar)
Nick Scott (Rhythm Guitar)
Chris Parfitt (Bass Guitar)
Johnny Ellis (Drums)
Paul Edwards (Vocals)
The Cossacks were based in the next suburb to where I was living at the time, Titirangi. They played at a large number of school dances and youth club events in the area before being booked to perform on the holiday resort circuit in Northland at the end of 1966. Being successful there, they were offered work at the local Northland Top 20 club.
They approached Stebbing Studios to make a demo tape of some of their repertoire. Out of that session came two tracks. One was "Rapt" and it was picked up by Radio Hauraki and became their third most requested song on 'Sounds of 67' in March 1967 and the song hadn't even been released at that stage.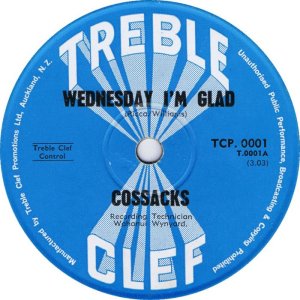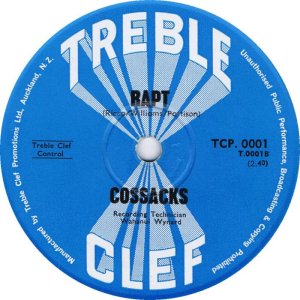 The song was released on Treble Clef with "Wednesday I'm Glad" on the other side. On the success of this, the group managed to get gigs at the Platterack and supported UK singer Eden Kane and the Twilights from Australia on a national tour. Television appearances came with a spot on the "C'Mon" show.
After that single, their music direction changed towards soul. They also went through a series of personnel changes, with Chris Parfitt leaving to join Species Nine. He was replaced by Ricky Ricca. A new keyboard player Ken Green joined later. Johnny Ellis left to join the Spectres and was replaced by Austin Pattison. A second vocalist Kevin Vesey was added, but in 1968 they called it quits without recording any further material.
Nick Scott became a member of Lika Street Choir, Ken Green joined the Crying Shame and Chris Parfitt was to later end up as vocalist in the Hi-Revving Tongues.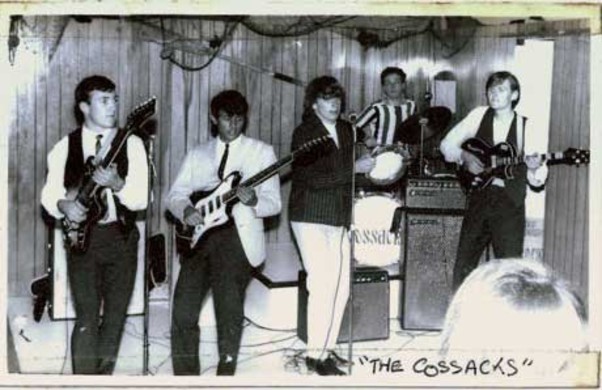 Nick Scott, Ken Williams, Paul Edwards, Jimmy Ellis and Chris Parfitt at the Shoreline in 1965.
The Cossacks can also be found on the following compilations:-