Spectres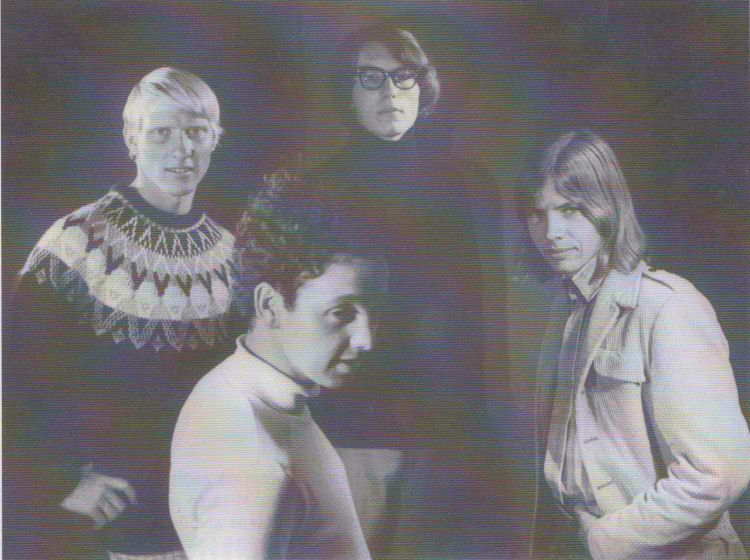 L to R: Greer Wilcox, John Ellis, Peter Riseborough and Bob Campbell.
Line-Up:
Peter Riseborough (Lead Guitar)
Bob Campbell (Organ)
Greer Wilcox (Bass Guitar)
John Ellis (Drums)
Brothers Peter and Len Riseborough formed the Sierras in Auckland around 1963 and by 1965 they had left that group to form a new group called the Spectres. They added John Ellis from the Cossacks on drums, and Bob Campbell on bass guitar. They started out playing R&B style music and soon got regular gigs at the Delmonico and the Shoreline on Auckland's North Shore.
Len became ill and had to stop playing. His place was filled by adding Greer Wilcox from the Triffids, another North Shore group that had just broken up. Wilcox came in on bass guitar, with Bob Campbell switching to rhythm, and later, the organ.
Regular gigs in the city followed at clubs like the Monaco. A spot on TV's "C'mon" followed and they continued to play their blues, even changing their name to the Spectres Blues Group.
They had a resident spot at the 1480 Village and success was starting to emerge when members of the group decided marriage was the way to go and they split up.
They recorded a number of songs at various studios, but none of these was ever released at the time. Fortunately, after many years, at least three of these recordings have found their way to our listening ears.
The Spectres can be heard on the following compilations:-