David Curtis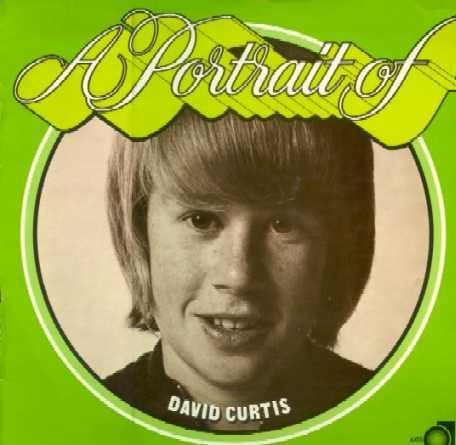 David Curtis stands out as being one of the youngest hit makers New Zealand has produced. He came to the attention of producer Alan Galbraith as a 13 year old school boy from Wellington. Alan heard an acetate of David singing four current pop songs, backed simply by a guitar. It was good, but the commercial value was still unclear. Alan persevered with David and a few weeks later "Wheel Of Fortune"/"When The Stars Begin To Fall" was released on the New Zealand market in October 1970. The result was an instant smash hit and a gold record. The single reached number 5 on the national charts, selling over 17,000 copies. This made David the youngest artist ever to feature on the New Zealand Top Twenty. "Wheel Of Fortune" also made it to the finals of the 1970 Loxene Gold Disk Awards.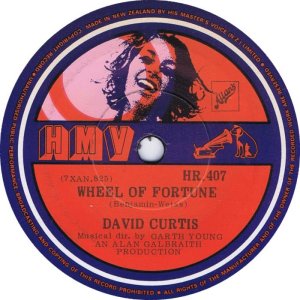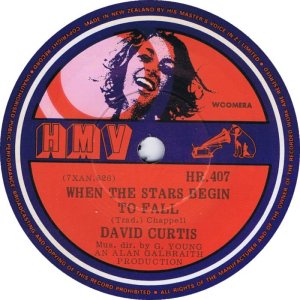 Over the next year he released two albums, the first self titled and the second called "Album Two".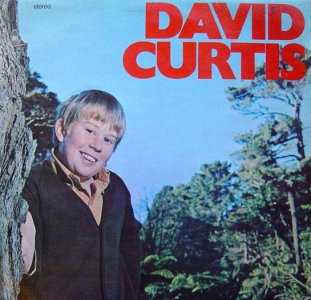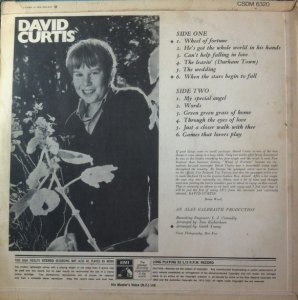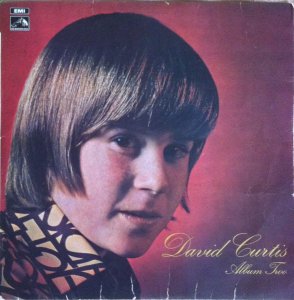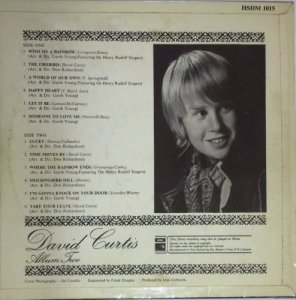 From these albums, a number of singles were released, including "The Wedding", "I'm Gonna Knock On Your Door" and "Someone To Love Me". All of these did well locally but did not make the national charts. His next best success came in 1971 with a song that David composed the music for, while his mother provided the lyrics, "Take Your Leave". The song won first prize in the song-writing section on TV's Studio One competition and reached number 4 nationally. David also took the song to Japan where he represented New Zealand at the Yamaha World Popular Song Contest in Tokyo, winning one of the major prizes. Following this success and at the request of EMI in Japan, "Take Your Leave" was specially recorded in Japanese.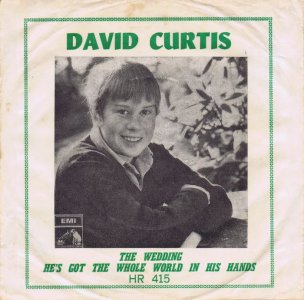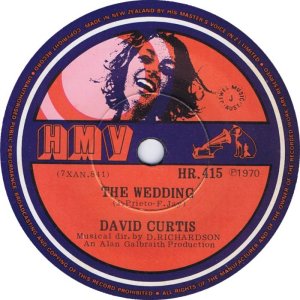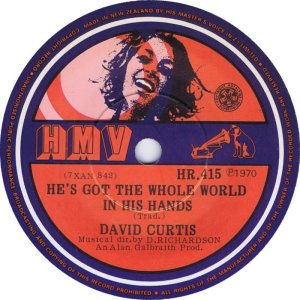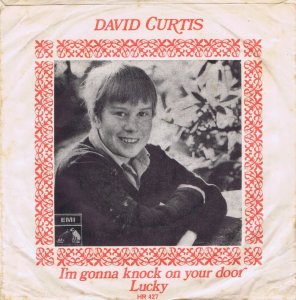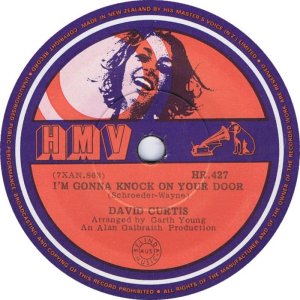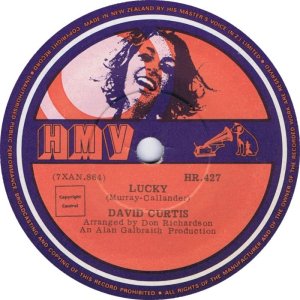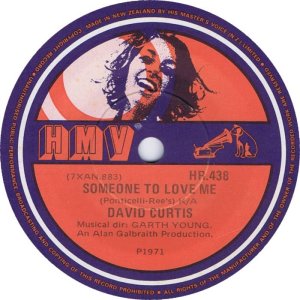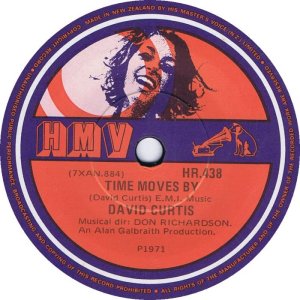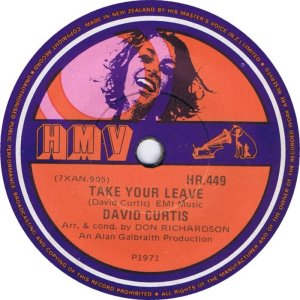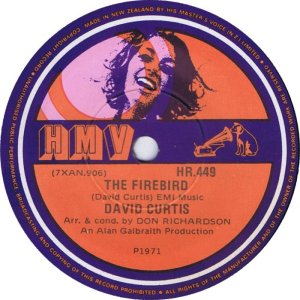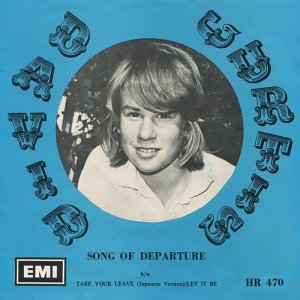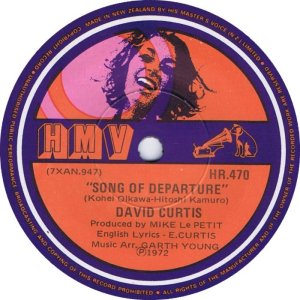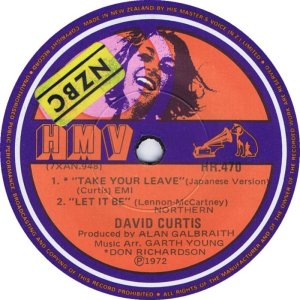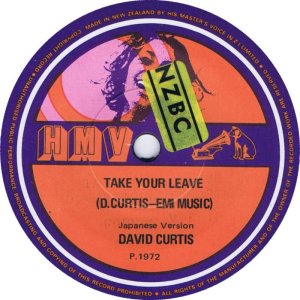 1971 also saw an EP released.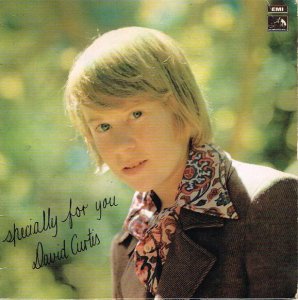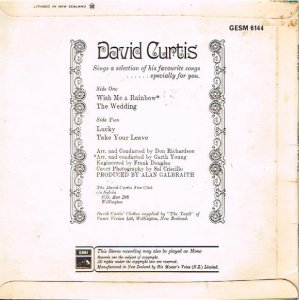 As always happens eventually with boy soprano's, David's voice broke and he quietly disappeared from the recording scene. In 1974 EMI released an album as part of their Portrait series, which contained songs from his two albums.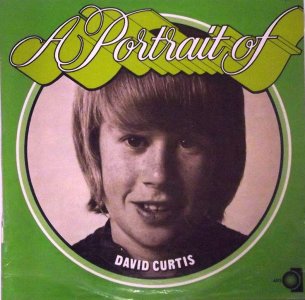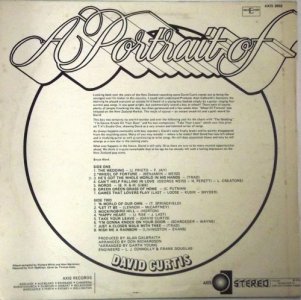 In 1976 David showed up as a member of the Jo Michat Group, who were resident at Wellington's Burma Motor Lodge. Another interesting name in that group was Dave Luther from Hogsnort Rupert.
His love for performing made him determined to continue on a musical path, so after leaving school he attended a full time course at Wellington's Polytechnic Institute, for three years studying arranging, composing and singing, but it would not be until 1983 that the name David Curtis would be heard again as he made a move to Auckland, joined the Lew Pryme Management Company, and sang on some radio jingles while also performing in several musicals, including Grease and Jesus Christ Superstar.
In 1985 David left New Zealand for England and remained there until 1993, entertaining in various clubs and pubs while also studying singing with top London Theatre vocal coach, Ian Adam, and touring in the show, Joseph and the Amazing Technicolour Dreamcoat.
A decision was made in 1994 to return to New Zealand where David, now a committed Christian, lives with his family, consisting of wife Pauline, and sons Michael, Matthew and Jesse. David continues to perform at top Auckland clubs and hotels, and has set up a home recording studio so he can continue to pursue a song-writing career.
In 2003 EMI released a Very Best Of CD, which also contains the Japanese version of "Take Your Leave".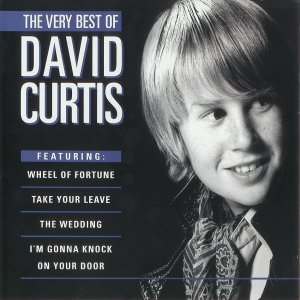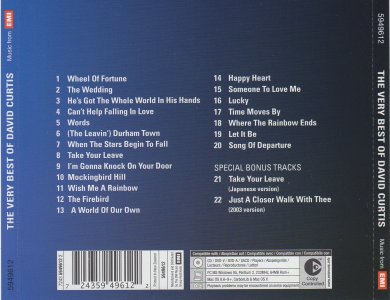 David Curtis can also be found on the following compilations.