Hogsnort Rupert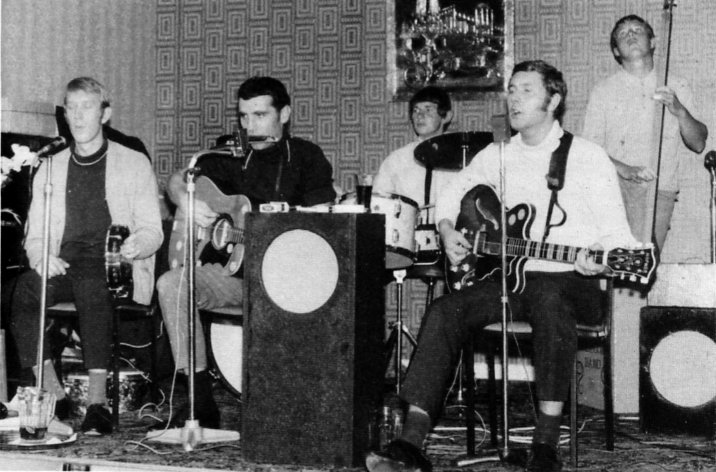 L to R: Alec Wishart, Dave Luther, Billy Such, Ian Terry and Frank Boardman.
Line-Up:
Alec Wishart (Percussion / Vocals)
Dave Luther (Rhythm Guitar / Harmonica / Vocals)
Ian Terry (Lead Guitar / Vocals)
Frank Boardman (Tea Chest Bass / Bass Guitar)
Billy Such (Drums / Washboard)
Hogsnort Rupert were originally called Hogsnort Rupert's Original Flagon Band and first came into the public eye when they entered the 1969 Studio One New Faces series on television. They were made for television and made the finals. In 1969 they released an album called "All Our Own Work" under their original name. From this album came their first two singles, "When I Was Young"/"Maggie Maggie" and "All Our Own Work"/"Photograph".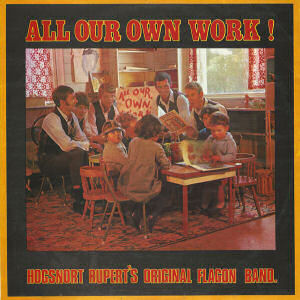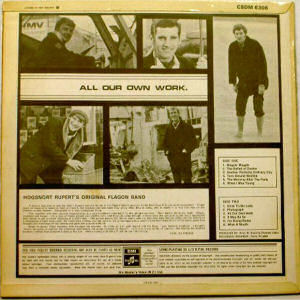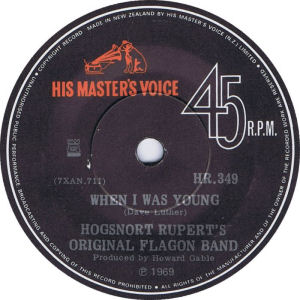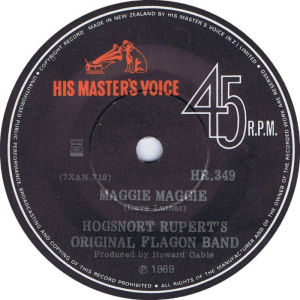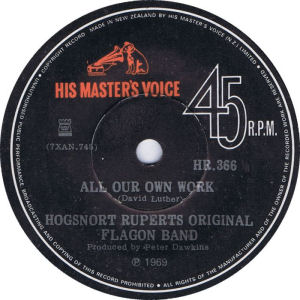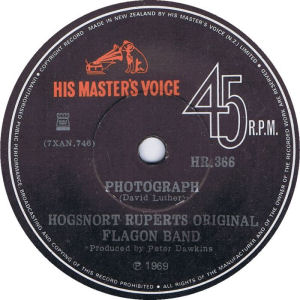 Dave Luther and Alec Wishart were the main members of the group. Alec was the friendly humorous front man and Dave was the one who had the ear for suitable sing-a-long melodies. Dave had gained a lot of experience as a performer in the UK. He started off with his own skiffle group in the late fifties, before joining a number of other groups in the early sixties. He emigrated to New Zealand in 1966. Always a soccer fanatic, he joined a local Wellington club, and it was there that he met another new arrival from the UK, Alec, along with Frank and Billy. The four of them started getting together to have a drink and started singing old skiffle songs. They sang at a club social and when things started getting a bit serious Ian joined them. They were now a band. They built up quite a following on the soccer social club scene, and then obtained a booking at the Quinns Post Hotel, only to find they were given a residency. It was at this point that they decided to enter the Studio One competition.
After having placed third in the competition, Ian, Billy and Frank were starting to have doubts about this as a future, but hung on until after the next single. They released "Gretel" and this shot up the local Wellington charts to reach number 2, aided by exposure on the televised Miss Wellington Show. Now the three left and it looked like the end of the road for the band. However, local fame makes it easier to recruit people, so Alec and Dave added John Newton on bass guitar, Graeme Brown (ex Minors from Wanganui) on drums and John Reilly, previously with Mike and the Beavers, on guitar and vocals.
1970 was their golden year with three massive hits, all from their second album "Have A Hogsnort Rupert Summer", under the shortened name. The first was "Gretel"/"Drink To Me Lads", which reached number 11 on the national charts in April. This was followed by their biggest hit, "Pretty Girl"/"Your Tender Look", which went all the way to number one in August, staying there for three weeks. "Pretty Girl" was New Zealand's biggest selling hit of 1970. The song was entered into the Loxene Golden Disc Awards in 1970 and easily won the title. The third single was "Aubrey"/"Lonesome Traveler" and this reached number 7 in November.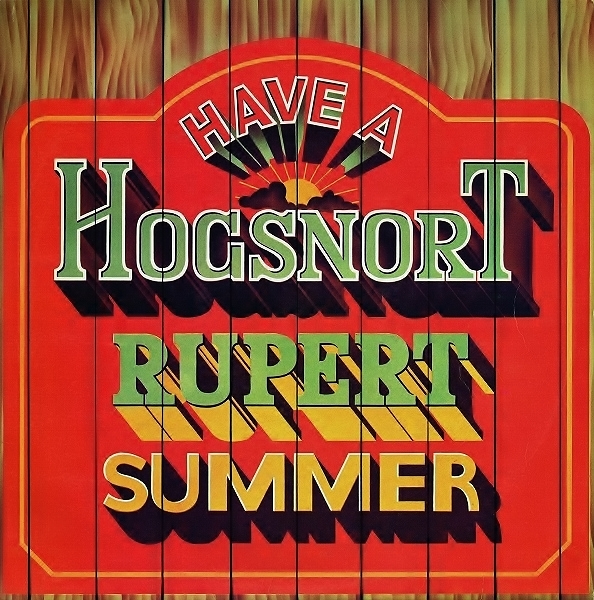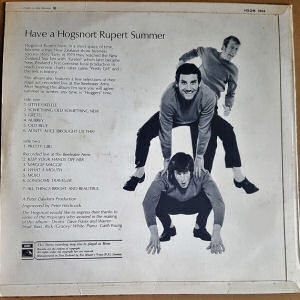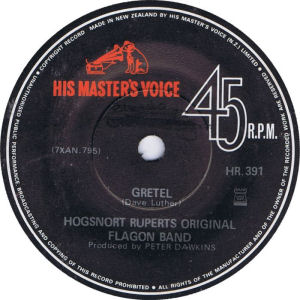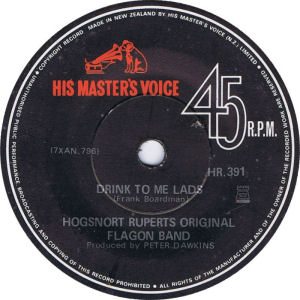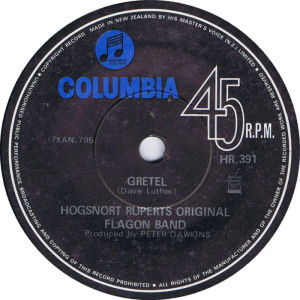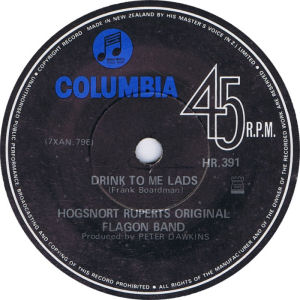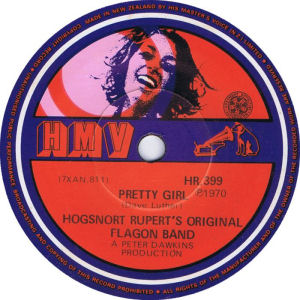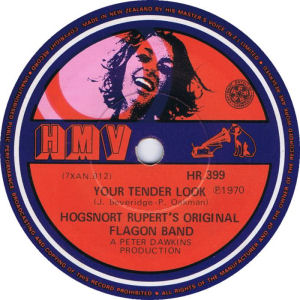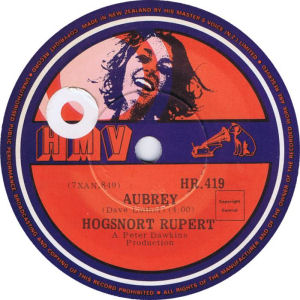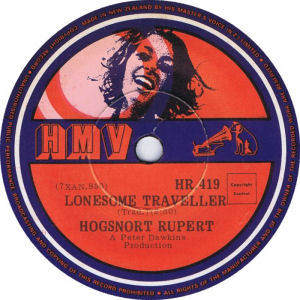 The next two singles were not as successful. The first at the end of 1970 was "Aunty Alice (Bought Us This)"/"Something Old Something New" and the other at the beginning of 1971, "Little Bird"/"I'm Coming Back To You".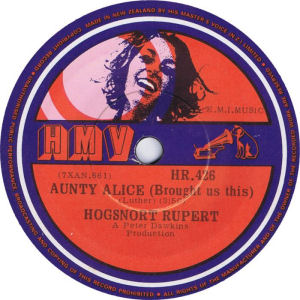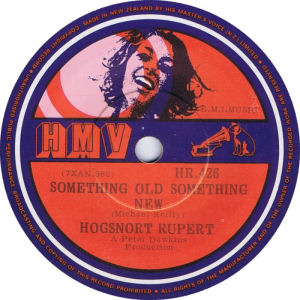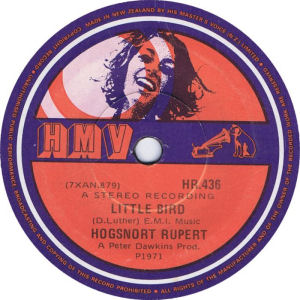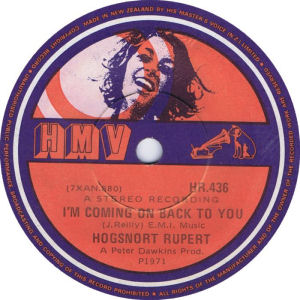 Musical differences led to John Newton and Graham Brown leaving, so Alec, Dave and John Reilly remained a three-piece, adding a drummer and bass player whenever they needed it.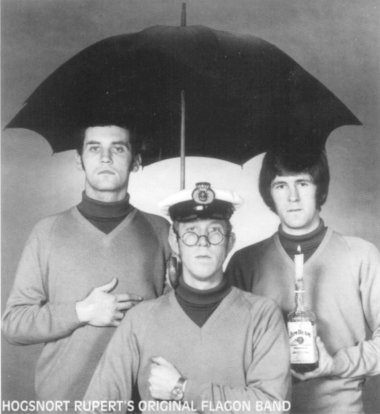 Dave, Alec and John
A third album, "Ways Of Making You Laugh" came out in early 1971, from which two more singles were released. The first "Monday"/"Act Naturally" didn't make the charts, but was good enough to make the finals of the 1971 Loxene Golden Disc Awards. The other was "Charlie Was A Good Man"/"Digging My Potatoes", but by now the public had tired of them. The novelty had worn off and they disbanded in June 1971.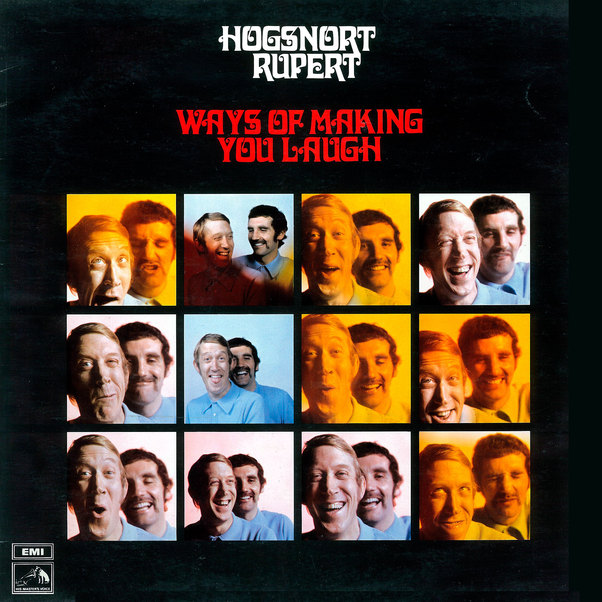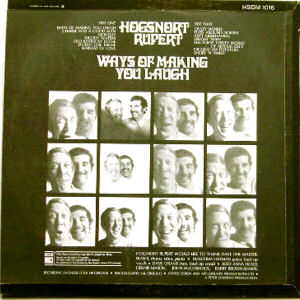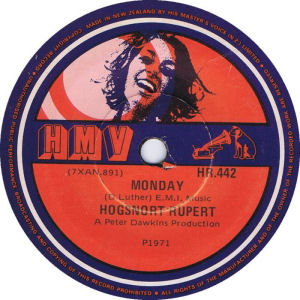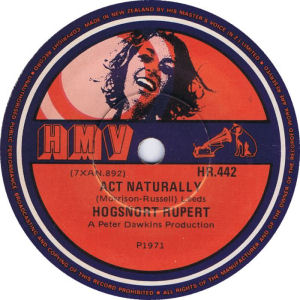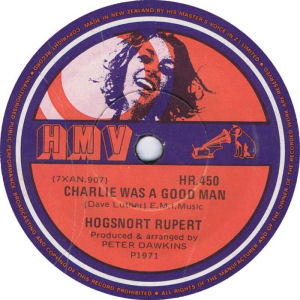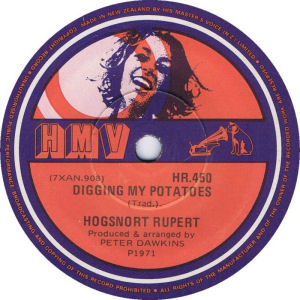 In 1975 Axis released a best of album called "A Portrait Of Hogsnort Rupert".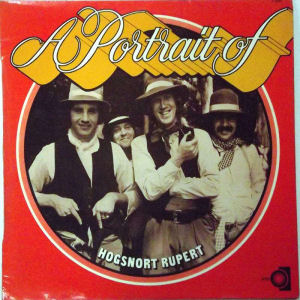 In 1973 Alec Wishart released two singles. The first was with the Jelly Roll Revival and was called "Taking Wine With Lil"/"Have A Cuppa Tea", while the second was with the Society Jazzmen and called "Grandad's Piano"/"Champs Elysees".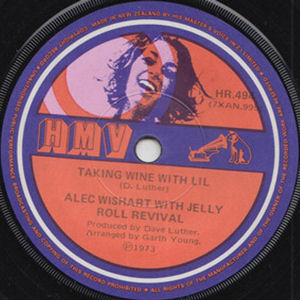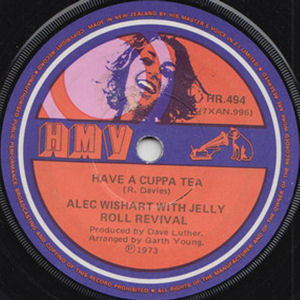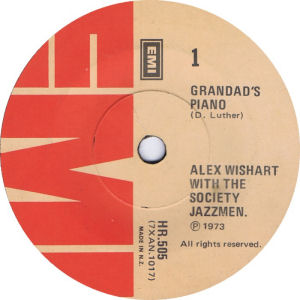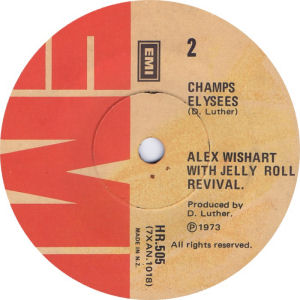 1976 saw Dave Luther playing in a group called the Jo Michat Group, who were resident at Wellington's Burma Motor Lodge. Another person who was in that group was David Curtis.
Sadly John Reilly died in 1979. In 1981, Wishart and Luther reformed the group as a duo and in 1982 released a new album called "It's Hogsnort Rupert". From it came two singles "Tokyo Rose"/"Hey Good Looking" and "Don't Make Me"/"Little Ukulele".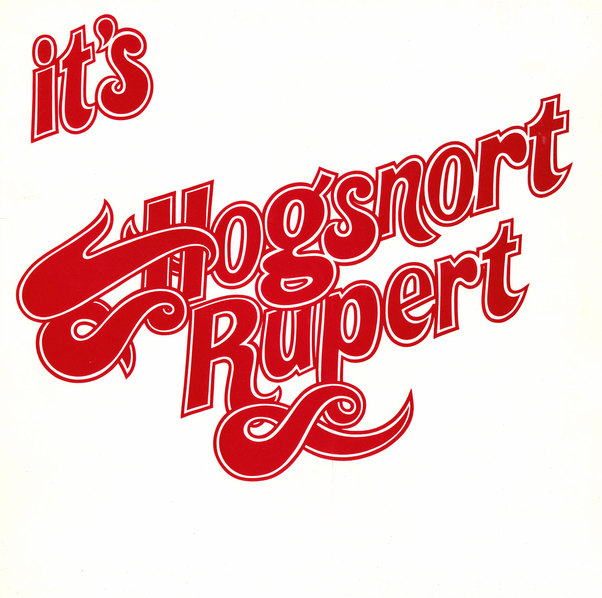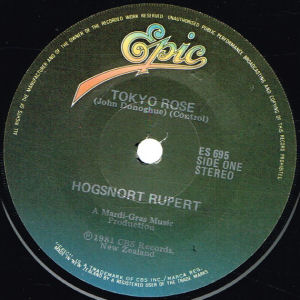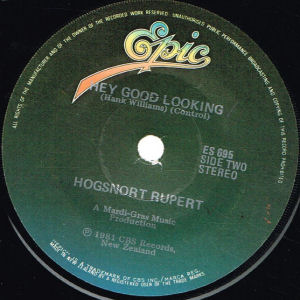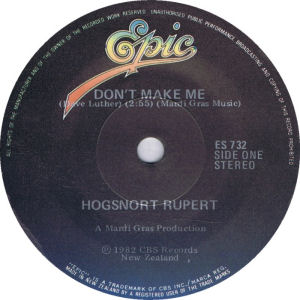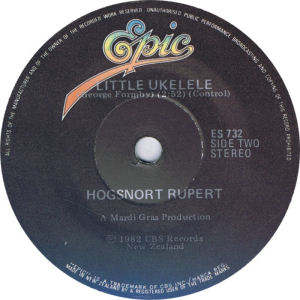 They didn't last long, so they disbanded and Dave Luther formed another group called Dave and the Dynamos, a trio with Dave, Kevin Findlater and Bernie Reber. They had three singles, the best being "Life Begins At Forty" in 1983, which was also a national number one hit.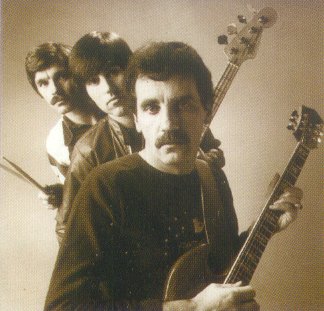 Dave and the Dynamos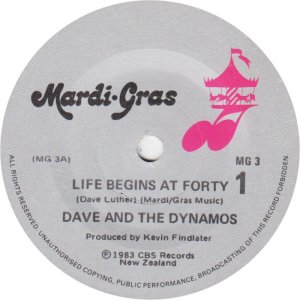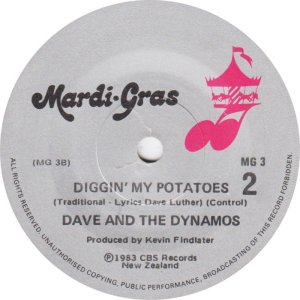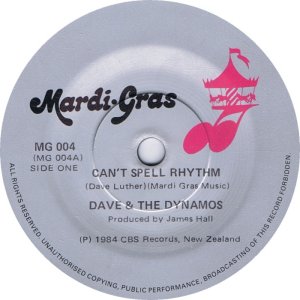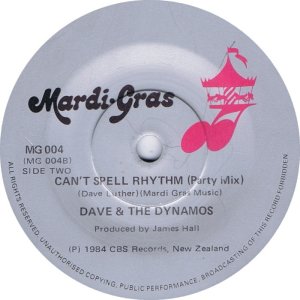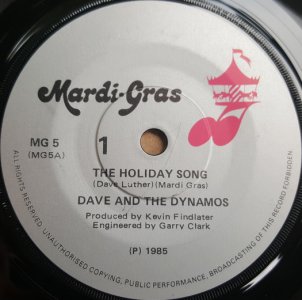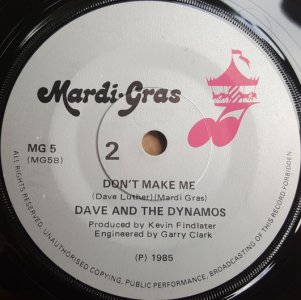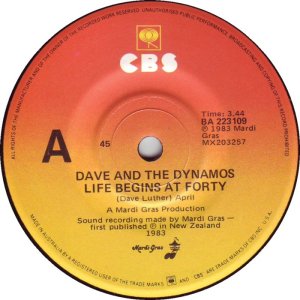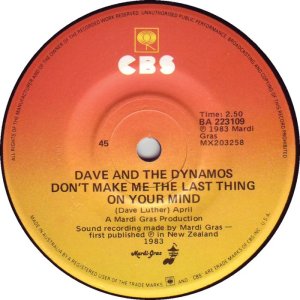 1985 saw their sixth album, on which they contributed five tracks. The album was called "Something Old, Something New" and was shared with Bulldogs Allstar Goodtime Band, Dave and the Dynamos, and Alec Wishart.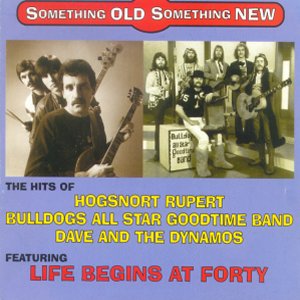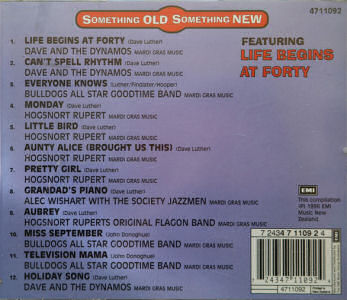 Since their first recording sessions with HMV in 1969, they have released only six albums, that's roughly one every five years. So it didn't take much convincing for them to decide to record another. With the approaching millennium it seemed like a good enough reason and so late in 1998 they entered Marmalade Studios with slight trepidation, do they record an album of new tracks, or one of old tracks from their stage act? In the end they compromised with a mixture, four brand new songs, two previously recorded originals reworked, including "Pretty Girl", and five favourites from their live performances. The resultant album was "Hypnotic", released in 1999. The line-up for this album was Alec Wishart, Dave Luther, Neil Worboys, originally from Bulldogs Allstar Goodtime Band, Kevin Findlater, Dean Ruscoe and Graeme Luther.
Tracklist
1 Hypnotic
2 Sheik Of Araby
3 Somebody Stole My Girl
4 San Fransisco Bay
5 Morning Blues
6 When I Was At School
7 Intermission (Come Dancing)
8 Dead Skunk
9 Rosie
10 The Theme From "Spitfire Mooney"
11 Maggie Maggie
12 Pretty Girl 2000
In 2001 EMI released a compilation CD called "The Very Best Of Hogsnort Rupert".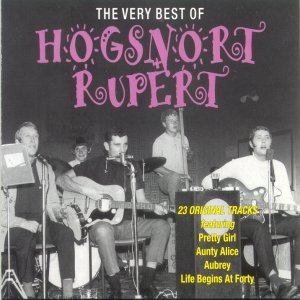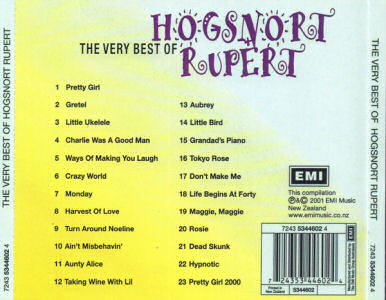 Hogsnort Rupert can also be found on the following compilations.