Bulldogs Allstar Goodtime Band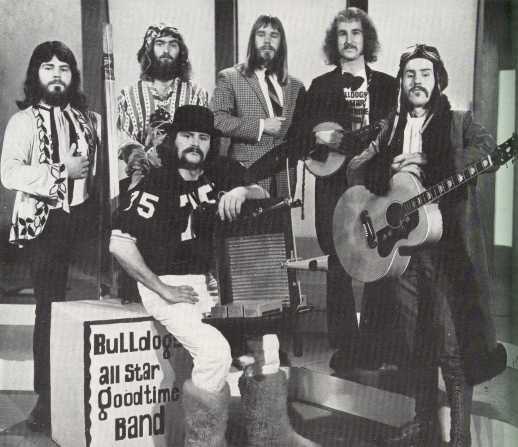 Line-Up:
Neil Worboys (Vocals, Harmonica, Mandolin, Kazoo)
Tony Hooper (Vocals, Banjo, Acoustic Guitar, Electric Guitar)
Kevin Findlater (Vocals, Acoustic Guitar, Bass Guitar)
Brian Hayward (Bass Guitar, Tea Chest Bass)
Richard Egan (Vocals, Jug, Percussion)
Danny Shaw (Drums, Washboard)
The Bulldogs Allstar Goodtime Band was formed in late 1972 by a bunch of Victoria University students. Their instruments included kazoo, tea chest bass and washboard. Their first gig of any note was at the Ngaruawahia Music Festival in 1973, but it took their 1973 'New Faces' appearance, where they were finalists, to really kick off their career. With their ridiculous stage costumes, infectious humour, bouncy songs and Worboys' foghorn voice, they couldn't miss.
In November 1973 they scored two massive hits for EMI, "Miss September" and "Everybody Knows" reaching number 2 and 3 respectively on the national charts. An album, "Bulldoggin" was released in June 1974 but it failed to sell, as did subsequent singles "Baby Get Out" and "Day In The Sun".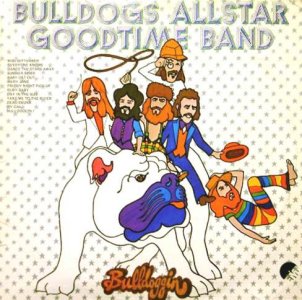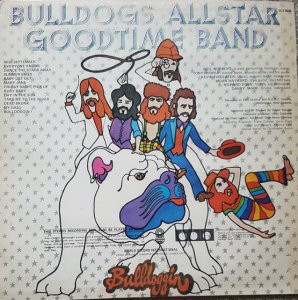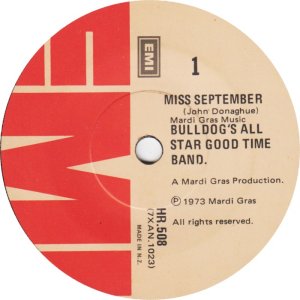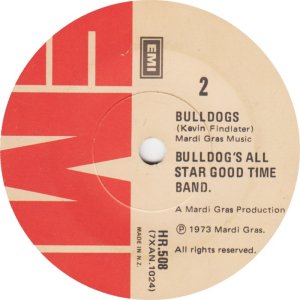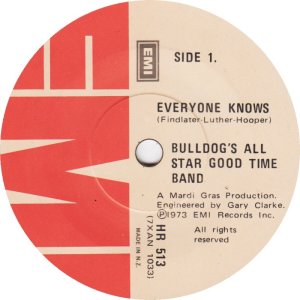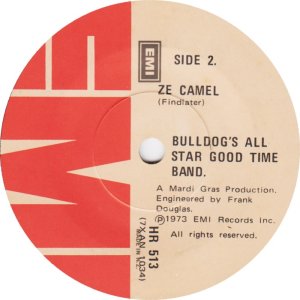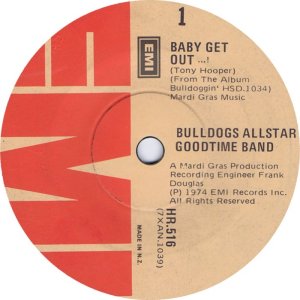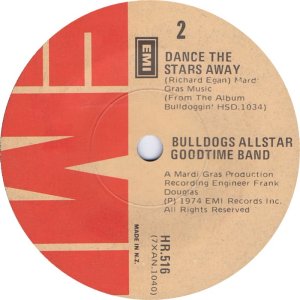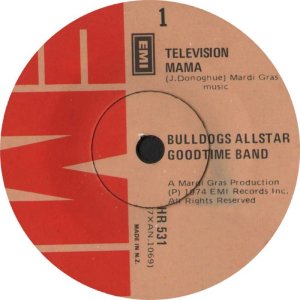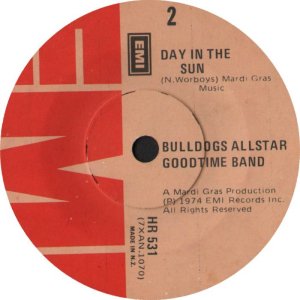 Brian McRae, from the Leaders, and Paul Curtiss, were also members of the group during its time.
At year's end they recruited songwriter John Donoghue, but the Bulldog's time had already passed.
In 1985 an album appeared, on which they contributed three tracks. The album was called "Something Old, Something New" and was shared with Hogsnort Rupert, Dave and the Dynamos, and Alec Wishart.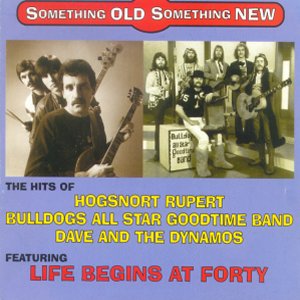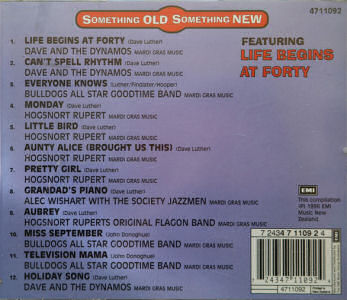 Bulldogs Allstar Goodtime Band can also be found on the following compilations.