Dedikation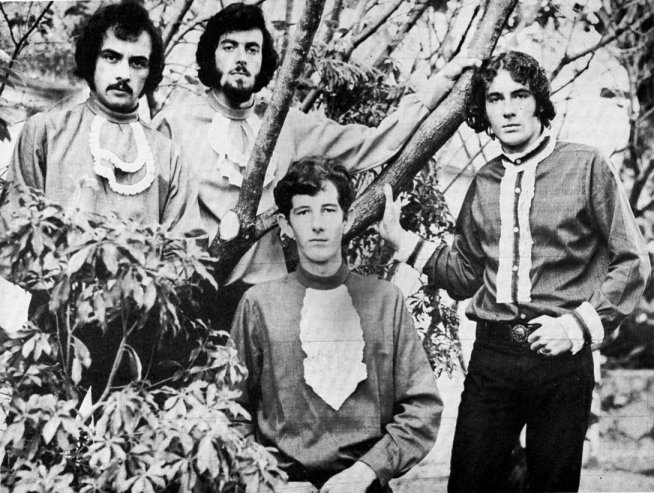 Line-Up:
Ray Mercer (Lead Guitar)
Graeme Collins (Keyboards / Vocals)
Graham Harvey (Bass Guitar)
Michael Parlane (Drums)
The Dedikation were originally formed in the Upper Hutt around 1967, with the original drummer Michael Parlane being replaced by Bruce Whitelaw when they turned professional.
Their first single was "Hayride"/"Barefootin'", and unfortunately it didn't make the charts.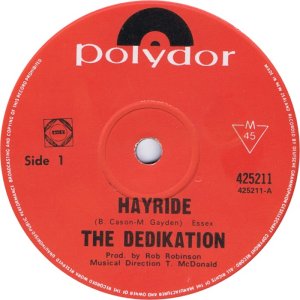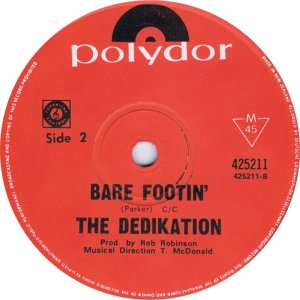 Their second single was released in 1969 and was a huge hit. It was "Wait For Me Maryanne"/"Sally Had A Party" and reached number 2 on the national charts. "Maryanne" was a far superior cover of the original song by the Marmalade from 1968. The Marmalade version lacks the depth of sound that the Dedikation managed to give it.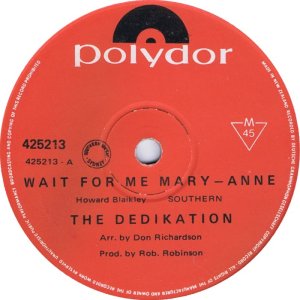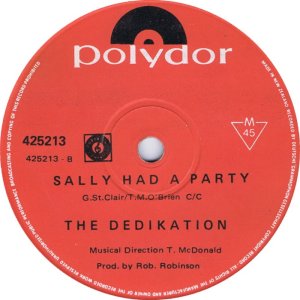 The third single, a cover of the Rolling Stones did well in the charts, but it is always hard to follow a massive hit. It was "Ruby Tuesday"/"Be A Woman" and reached number 12 on the national charts in 1970.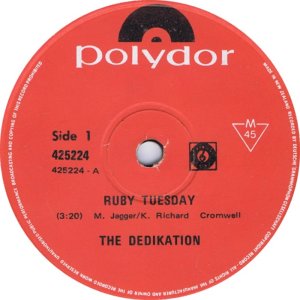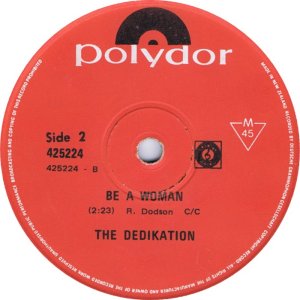 One self-titled album was released in 1969 and by 1970 the Dedikation had called it quits.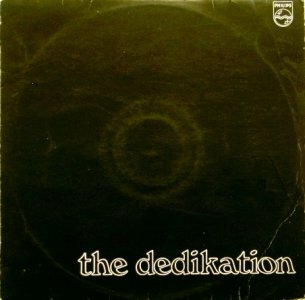 After their split, Graeme Collins went on to play with Human Instinct in 1971 and also was an original member of Dragon in 1972. Graham Harvey had a short time with another Wellington band, the Falcons.
Dedikation can also be found on the following compilations.