The Group
Line-Up:
John Croot (Lead Guitar / Vocals)
Dave Duffel (Drums)
Richard Nicholson (Bass Guitar / Vocals)
Graham Bishop (Organ / Trumpet)
The Group were a Wellington pop group who grew out of two earlier Hutt Valley bands, Mike and the Beavers from 1961-1963 and the Big Four from 1964-1966. Changing their name to The Group, they played their way around the socials and club scene in Wellington. They signed to indie label Tree Records and recorded one original single in 1969 called "People In The Night"/"Colour Blind". The songs were written by Richard and John.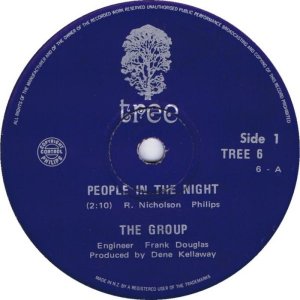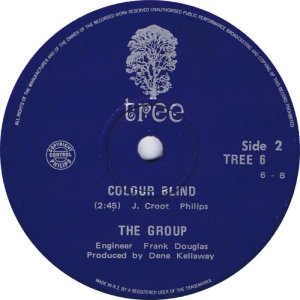 The Group later changed their name to the Pisces People and re-released the same single under that name in 1972.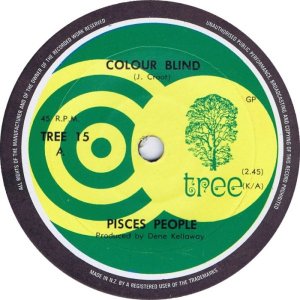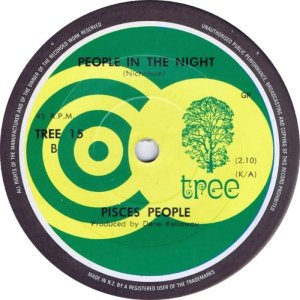 Richard Nicholson and Dave Duffel went on to join forces with Midge Marsden in the seventies as the Country Flyers. Richard also appeared in the band Good News.