House Of Nimrod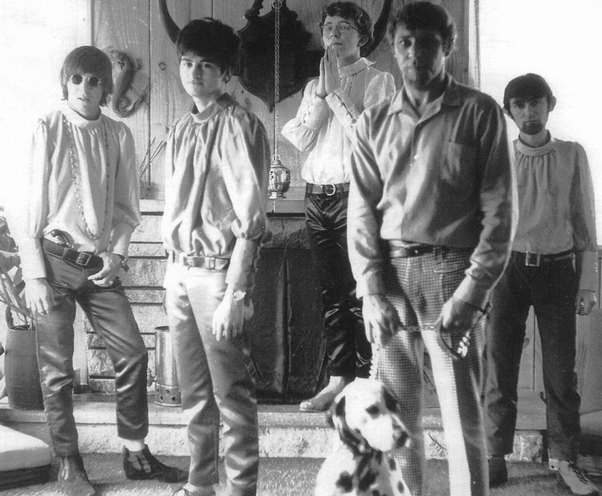 Line-Up:
Bryce Peterson (Guitar / Vocals)
Tony Pilcher (Lead Guitar)
John Breslin (Rhythm Guitar)
Bill Lawton (Drums)
Larry Latimer (Bass Guitar / Vocals)
The House of Nimrod was formed in Auckland in late 1967 by Bryce Peterson and John Breslin. John was visiting from Australia and had met up with a couple of locals who could play a bit. He then met Bryce and together they dragged in the others and formed a band.
They began rehearsing a couple of songs and came to the attention of Phil Warren, who decided to record them. The single, written by Bryce, "Slightly-Delic"/"Reflections Of Our Time" was released on Festival in October 1967 and started climbing the Auckland charts. While they were happy with the singles success, it gave them a problem, that they were not ready to go on the road to promote it as they really only knew those two songs. After trying a couple of gigs, they gave up and went into temporary retirement.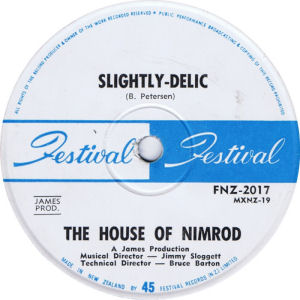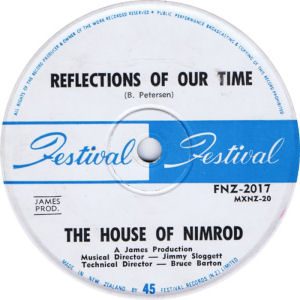 In 1968 they had another go with a second single "Psychothartic"/"Ragged Patch", but soon after the band fell apart, with Bryce leaving, John returning to Australia and Larry calling it quits.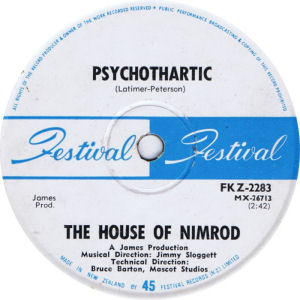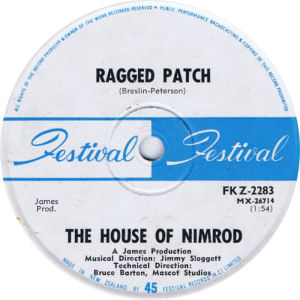 This only left Tony and Bill, and after a few months break they decided to resurrect the band by recruiting two new members. In came Tony McNulty on guitar and vocals, and Ed Hayson on bass.
This version of the House Of Nimrod was totally different to the original group, in that they no longer played psychedelic music, but rather concentrated on pop music. They did gig regularly, but as a group they never recorded, and finally folded by 1969. Bill Lawton went on to join Cincinnati Underground.
Bryce Peterson became a children's songwriter and in 1973 released an album called "Spotted Dog". He also composed a song called "I Don't Really Care" for Robert Gennari and another "Gracious Lady Alice Dee" for Lew Pryme. The later was banned by some radio stations, because of its supposed references to the drug LSD. In the early 70's Bryce re-recorded "Slightly Delic" with a moog synthesizer and this can be heard on the "A Day In My Mind's Mind Volume 4".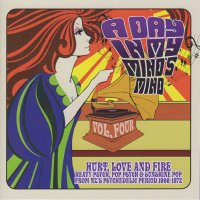 In 2000, the original two singles were re-released as an EP.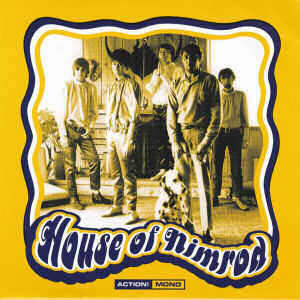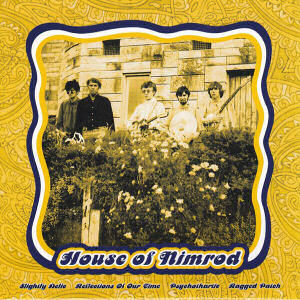 The House Of Nimrod can also be found on the following compilations.