Hubb Kapp and the Wheels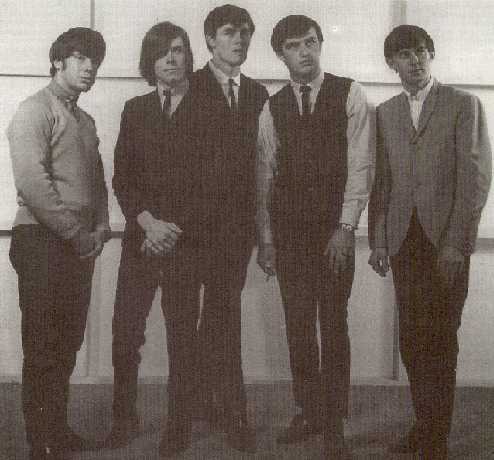 Defenders early 1966 (L-R) Mike Conway, Bob Cooper, Kerry Wright, Ray Moore and Ron Smith.
Line-Up: (Defenders)
Kerry Wright (Guitar / Vocals)
Ray Moore (Bass / Vocals)
Ron Smith (Guitar / Vocals)
Col Zeller (Drums)
This is the one group of all the New Zealand groups that the least was known about until a recent article by John Baker and Andrew Schmidt in "Social End Product" revealed the truth behind the group.
What New Zealand music history shows as Hubb Kapp and the Wheels is actually a group called the Defenders, from Toowoomba in Queensland Australia. As one of their areas top bands, they couldn't get enough work to turn professional, so they had to move. They chose Auckland. Original drummer Col Zeller refused to move to New Zealand so on arrival in Auckland in June 1965, they got Auckland drummer Rick Phillips to take his place.
The band auditioned at the Top Twenty club in Durham Lane and were regularly booked by the owner. A&R man Ron Dalton asked the band to demo two songs at Viking Records Studio. The Defenders coupled a band original, "I'm Happy Too" with a cover of Maurice Williams and the Zodiacs hit "Stay".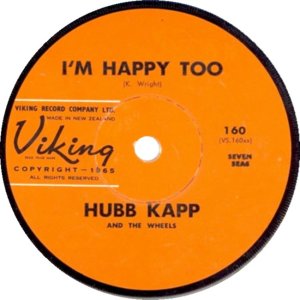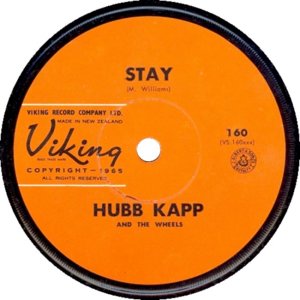 Good enough to be a record, Dalton decided, but not as the Defenders, so he re-christened the band Hubb Kapp and the Wheels. The record was released in August 1965.
The Defenders, who felt they were doing quite well under their own name, decided not to change. They added recently sacked Pleazers singer Bob London (real name Bob Cooper) to their ranks. The Defenders were offered full-time work in Dunedin at Eddie Chin's Sunset Strip teen venue in Rattray Street. Rick Phillips didn't want to leave Auckland so he was replaced by Mike Conway on drums.
They didn't stay long at Sunset Strip and set up their own dance club, the Nightspot. They became very popular in the local area and packed out the Dunedin Town Hall for a series of concerts. They also appeared on a local Television show "Clickety Click 66" which ran for 13 weeks. Its theme song was written by Kerry Wright.
In mid 1966 the Defenders headed to Sydney Australia with local keyboard player John Sayers in tow. They renamed themselves Chapter III and in August 1966 cut a single for Festival records "Fool"/"Not Your Man". The record went nowhere chartwise and the band, tiring of the showbiz treadmill, split up, with Wright, Moore and Smith returning home to Queensland, but soon reformed as Chapter III, with original Defenders' drummer Col Zeller. Frank Klaasen replaced Moore and they continued to play and released two more singles as Chapter III, "Just Can't Live Without You"/"See What I See" in 1968 and "Please Do Something"/"Voodoo Queen" in 1970, before disbanding the same year.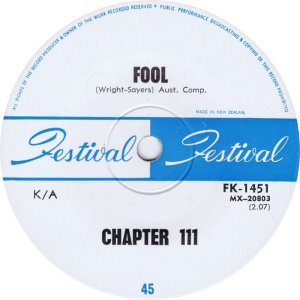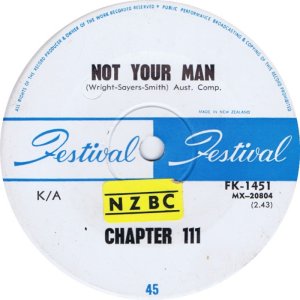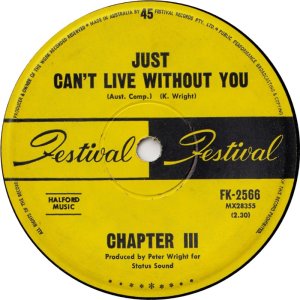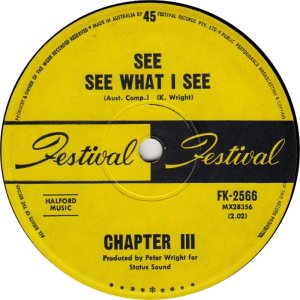 As can now be seen, Hubb Kapp and the Wheels only ever existed on record, the Defenders are what the people saw.
Hubb Kapp and the Wheels can also be found on the following compilations.