Pleazers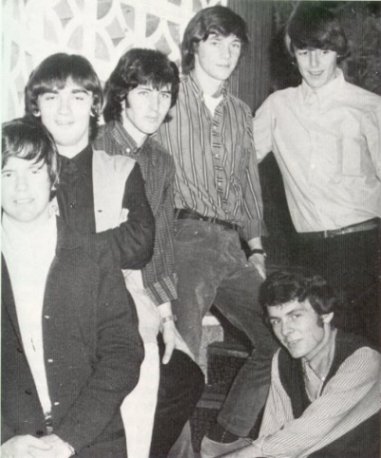 L to R: Dennis Gilmore, Ron Peel, Peter Newing, Shane Hales, Billy London and Bruce Robinson seated.
Line-Up: (Original)
Jim Cerezo (Lead Guitar)
Peter Newing (Rhythm Guitar)
Vince Lipton (Bass)
Dennis Gilmore (Drums)
Billy London (Vocals)
Originally an Australian band from Brisbane, known as the G-Men. They were joined by Bob Cooper, whose actual name was Bob London (brother of Billy) and decided to change there name to the Pleazers. They then went professional and at this point Vince Lipton decided to leave and was replaced by Bruce Robinson (Bass). The band moved to Sydney, losing Jim Cerezo on the way, so Robinson moved to lead guitar and Ronnie Peel joined on bass.
Line-Up: (New Zealand)
Billy London (Vocals)
Bob Cooper (Vocals)
Bruce Robinson (Lead Guitar)
Peter Newing (Rhythm Guitar)
Ronnie Peel (Bass)
Dennis Gilmore (Drums)

It was while playing in Sydney that they were noticed by Zodiac owner, Eldred Stebbing, who brought them to New Zealand in 1964, with a promise of guaranteed work and unlimited studio time. They started playing at the Shiralee and also appeared on the TV show "Let's Go". They looked to be set to take the nation by storm, but fell out with TV producers and were subsequently banned from the airwaves. They started looking scruffier and seemed more comfortable with this image.
Their first single, "Last Night"/"Poor Girl", got minor response. It wasn't until they released their follow-up song, a cover of Them's "Gloria", with "That Lonely Feeling" on the reverse, in February 1965, that saw them get any action on the charts.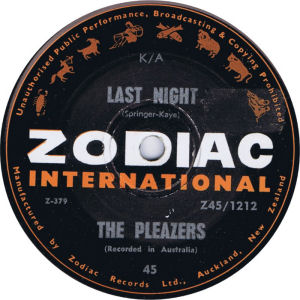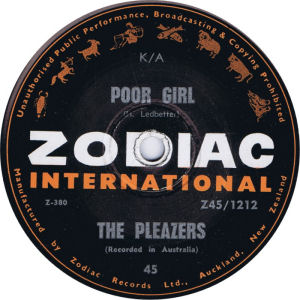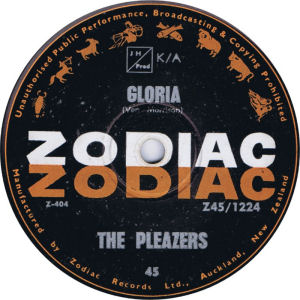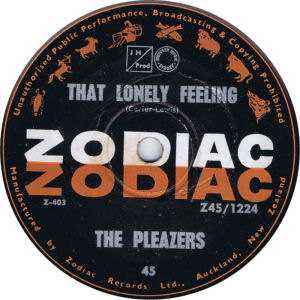 Seven singles, one EP called "Midnight Rave", and one album called "Definitely Pleazers" were released on the Zodiac label. The other singles were "Like Columbus Did"/"Sometimes", "Is It Over Baby"/"Hurtin' All Over", "Guilty"/"Can't Pretend", "Here Today"/"La La Lies" and "Three Cool Cats"/"Security".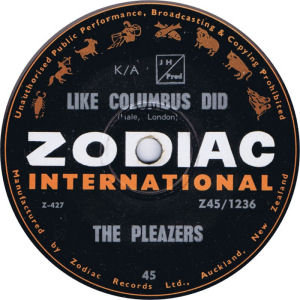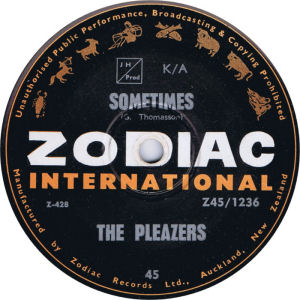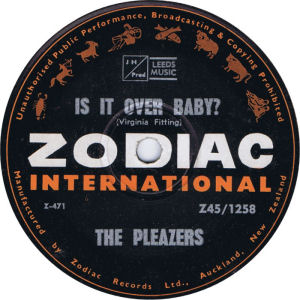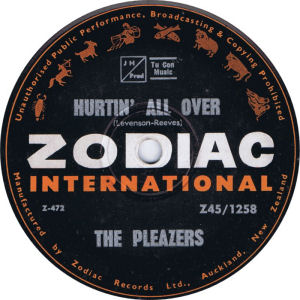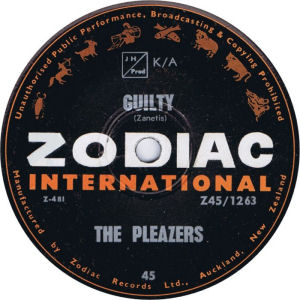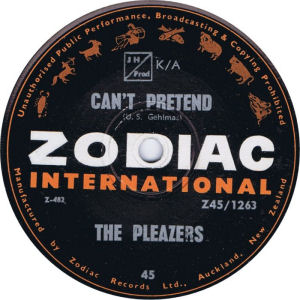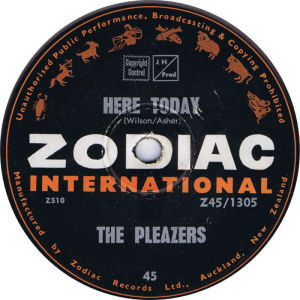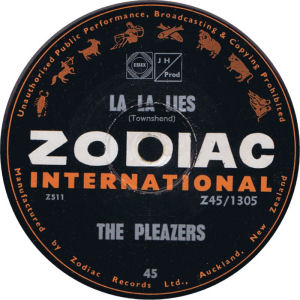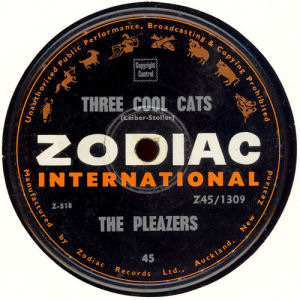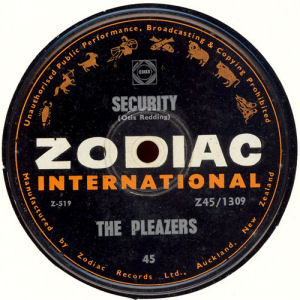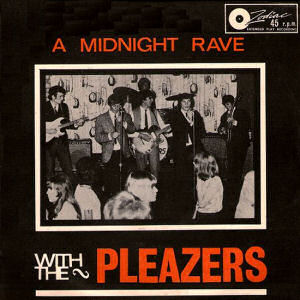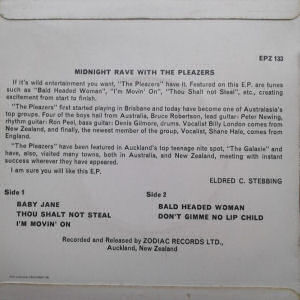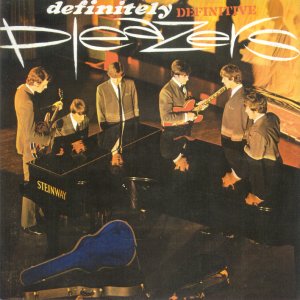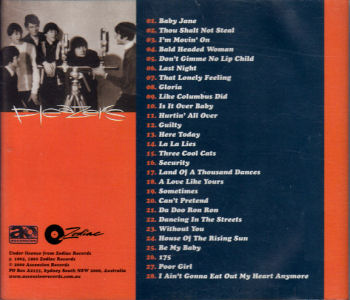 EP LP
Eldred Stebbing took over the Shiralee in 1966 and renamed it the Galaxie. He installed as resident bands, two of the raunchiest R&B groups around, the La De Da's and the Pleazers. The La De Da's fitted in well with the image of the club, but the Pleazers wanted to continue their rough looking image and Bob Cooper was soon replaced by Shane Hales. Cooper showed up with Hubb Kapp and the Wheels. Ronnie Peel left the group in 1966 and was replaced by Gus Fenwick from the Layabouts. The Pleazers went back to Australia in June 1966, but returned in March 1967, without Peter Newing, only to split up 6 months later.
They were one of the premier groups on the New Zealand scene, but their behaviour was far from acceptable in a staid New Zealand society. Peel spent a brief period with the La De Da's before moving to the UK and a stint with Thunderclap Newman. He later changed his name to Rockwell T James and performed well in Australia. Gus Fenwick also continued his career in Australia, before joining Shane Hales in the Shane Group, which evolved into the Apple. In Australia Gus was a member of the Bootleg Family Band, Band Of Talabene, Healing Force, Nightflyer, Swanee and The Joy Boys.
Shane Hales had a short stint with Jamestown Union, before forming the Shane Group, and after that had a very successful solo career, while Bruce Robinson went on to join Troubled Mind, then Flinders and Rockinghorse.
In 1988 Raven released an album that was named and looked the same as the 1966 EP, but contained tracks made up of singles, the EP and album tracks.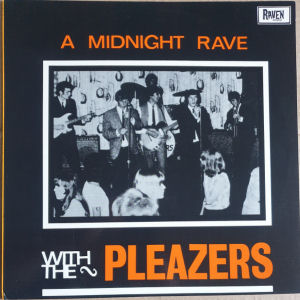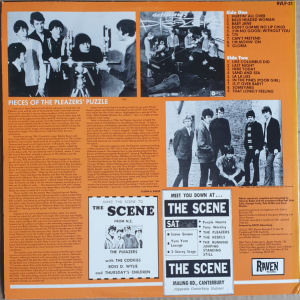 In 2000, Ascension released a CD, same picture as LP above, which contained all the singles, the EP and all the album tracks except "Rag Doll" and "Sand and Sea". In 2003 EMI released a similar CD, called the Pleazers, minus a few album tracks, but did include "Sand and Sea" and a copy of "Nazz Are Blue" from their 1992 Galaxie Re-Union.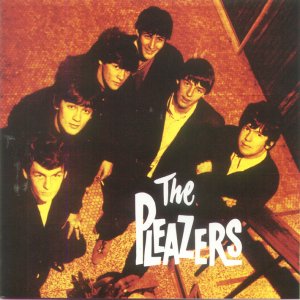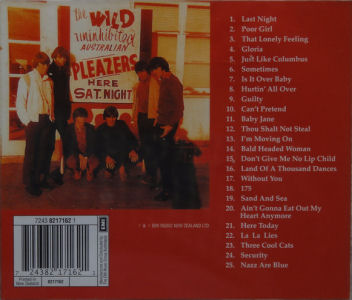 The Pleazers can also be found on the following compilations.