La De Da's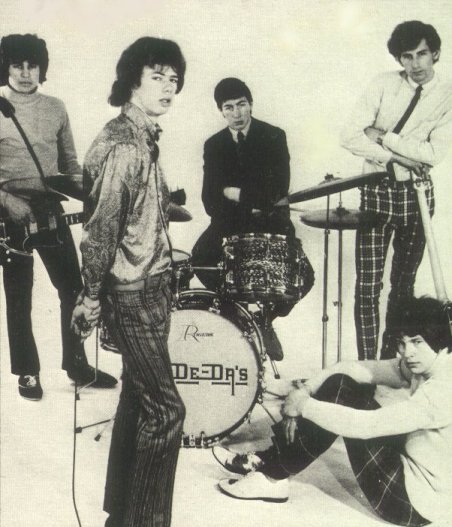 La De Da's - 1966 Phil, Bruce, Brett, Trevor and Kevin.
Line-Up:
Kevin Borich (Lead Guitar)
Phil Key (Rhythm Guitar / Vocals)
Bruce Howard (Organ)
Trevor Wilson (Bass Guitar)
Brett Neilsen (Drums)
Rutherford High School in Te Atatu Auckland was the origins of what was to become the La De Da's. Schoolmates Kevin Borich, Brett Neilsen and Trevor Wilson got together in late 1963 and formed a band, calling themselves the Mergers. They were inspired, like so many other groups around Auckland at the time, by the sounds of the Shadows. They managed to play at a number of local dances and socials. They very soon became such hot property on the Auckland school / football club circuit that the occasional weekend work became a regular occupation and mid-week engagements began to roll in as well.
Kevin Borich had already had a taste of studio experience when in 1961 at the age of 12 he made a private recording for Astor, with two young sisters who lived on a neighbouring poultry farm in Huapai. Sue, aged 9, and Judy Donaldson, aged 11, were later to become major New Zealand recording artists, the Chicks.
The Beatles visit to New Zealand in June 1964 changed the musical direction of almost all the current groups who were playing. They realised at that point that they needed to drop the instrumentals and get into the new 'beat' music. A good vocalist was required. Trevor Wilson knew a guy at Mt Albert Grammar School who could sing. His name was Phil Key and he was recruited as vocalist and rhythm guitarist. Although initially inspired by the Shadows and the Beatles, it was the Rolling Stones that they now modelled themselves on.
Phil Key's sister was an avid record collector whose taste took in lesser known British groups, as well as hard-line American R&B. Through her brother she provided the Mergers with the bulk of their early repertoire. Despite their early popularity, they weren't happy with their name. A promoter even changed their name to the Gonks for an early 1965 gig at a summer carnival. Trevor wanted to call the band the Criminals, but it wasn't until after rehearsals one night at the Wilson household where they were suggesting names that Trevor's mother came up with the suggestion, the La De Da's.
Playing the gamut of high school and church hall dances, the band was gaining the attention of Auckland's hip inner city teen mod set. When not performing, the teenagers would venture into the city to frequent the Durham Lane Clubs, the Top Twenty and the Platterack.
In April 1965, NZBC producer Robert Handlin heard the group and offered them a strange deal. He wanted someone to sing the title to a new movie that was being released that he was featuring on his show. In return he would finance, produce and release a one-off single for the group. The song they had to sing was "Those Magnificent Men In Their Flying Machines". They went through with it because of the deal and also for the television exposure. They dressed in black suits, white shirts, bow ties and bowler hats and mimed the song in prime time on national network television. Handlin liked their performance enough to offer them a recording session to release one single.
Kevin was only seventeen at the time and he wrote "Ever Since That Night" and co-wrote the other song "Little Girl" with Trevor. The single was released on the Talent City Label in June 1965 and although both songs were originals in the Rolling Stones R&B style, the single went absolutely nowhere and these days is extremely rare.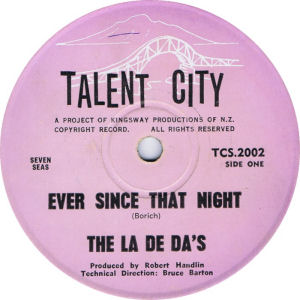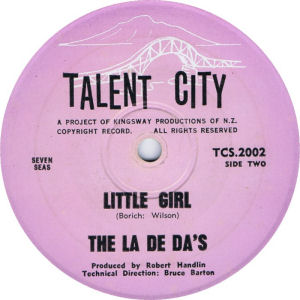 By the second half of 1965, New Zealand's local pop industry was enjoying a buoyant boom, new bands were forming every week, record companies were snapping up as many acts as they could find, the public was buying local hits and gigs were plentiful. The most popular acts were the mass-appeal soloists, but pop groups were also making great strides. The groups were springing up from all over the North Island. Even the traditional Maori Showbands were making a strong impact. Nightspots were also thriving, in Auckland one could rage to good young R&B bands at dives like the Oriental Ballroom, 1480 Village, Galaxie and Monaco. For the younger kids, the progressive Radio Hauraki and the staid NZBC ran Sounds Spectaculars and Popalong Spectaculars at the Auckland Town Hall and the YMCA. In all it was a vibrant healthy atmosphere for the development of good rock music.
The hottest beat club in Auckland in 1965 was the Platterack, run by Dave Henderson and partner Fred McMahon. These two gentlemen were constantly reminded of the popularity of the La De Da's, but were unsure as to the suitability of this foursome for their hallowed venue.
In November 1965 the band got its big break by filling in for the then resident band at the Platterack, the Dallas Four, eventually becoming regulars and finally replacing them as resident band. At this point Phil Key had left school and the group now became fully professional.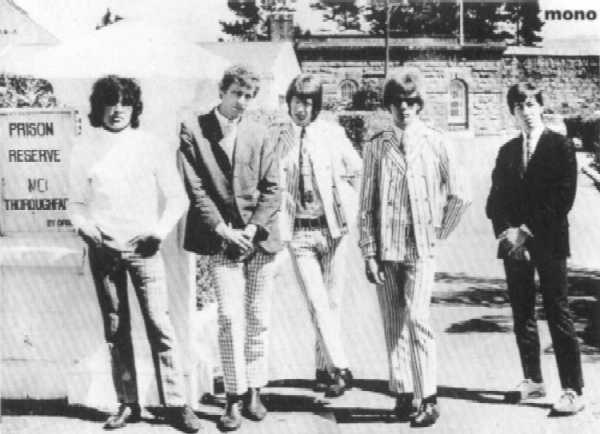 La De Da's - December 1965 Outside New Plymouth prison Phil, Trevor, Kevin, Bruce and Brett.
Bruce Howard, keyboard player with the Feetbeats, had grown tired of his combo and was watching the La De Da's at the Platterack every opportunity he could. His interest didn't escape the group and the band invited him to audition at their next rehearsal. He passed the test and the four became five. They knew he could fill out and extend their R&B repertoire and they now could boast to be the only band around that featured an organ. Thus at this point, the classic line-up of the La De Da's was complete.
The attention the boys were receiving at the Platterack did not escape the attention of Eldred Stebbing. He was a record producer who owned his own studio and had his own Zodiac Records label. He was impressed enough to take on the La De Da's and devote considerable attention to breaking them nationally.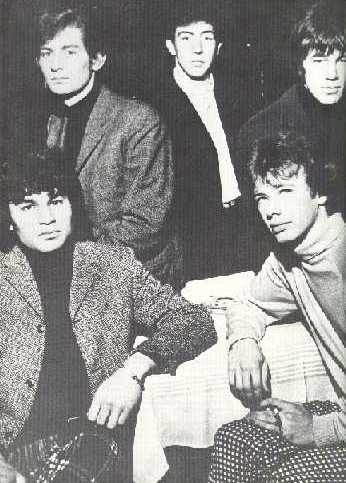 La De Da's - 1966 clockwise from left, Phil, Trevor, Brett, Kevin and Bruce.
In January 1966, Eldred Stebbing invited the band to record a couple of songs he had from the U.S. that he thought could be local hits. The songs featured an organ, which is why he was interested in hearing the group play them. The songs were very obscure. They were the the works of Steve Duboff and Artie Kornfeld and released by their group, the Changin' Times in December 1965. The songs were "How Is The Air Up There" and "Pied Piper". The single came out on the Phillips label in late February and was an instant hit with Auckland teenagers. "Pied Piper" whilst an excellent cover, was made more famous by Crispian St. Peters.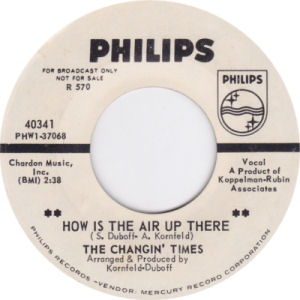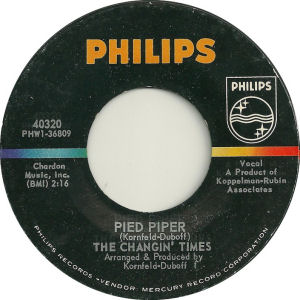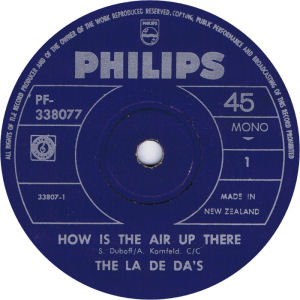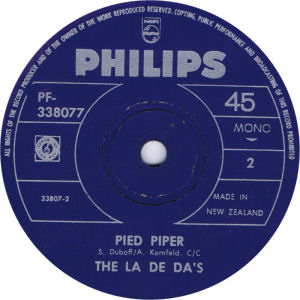 On May 13 the song entered the recently started New Zealand Hit Parade, eventually peaking at number 4. The song was picked up by Sydney radio stations and before long it was number one on the Sydney charts. For the next two years, nobody in New Zealand could rival them for popularity and record sales. Only Larry's Rebels came near. Despite being featured regularly on the "C'Mon" television show, the La De Da's generally lacked a strong public relations machine and more written space seemed to be devoted to the Gremlins and Larry's Rebels. Although Stebbing was an effective manager, his flair was more toward production than promotion.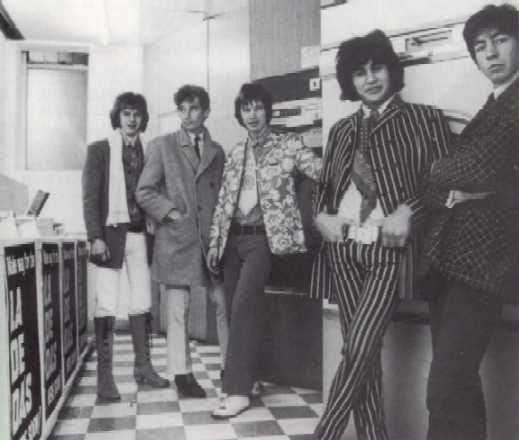 Kings Cross, Sydney 1967.
Despite the unexpected success of "How Is The Air Up There" in Sydney, the La De Da's decided to build up their New Zealand following before venturing further afield. They toured the country extensively before releasing their follow-up single. It was a Howard-Wilson original called "Don't You Stand In My Way" backed with "I Take What I Want". The single was a dismal failure and didn't even chart, prompting Stebbing to insist on another cover for the next release.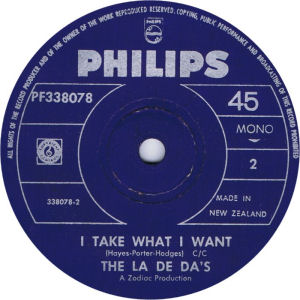 They chose a John Mayall song called "On Top Of The World". The song was written by John, but he only recorded an unreleased demo version of the song in 1965. A year later he performed it live on BBC Radio programme "Top Of The Pops". It was this version the La De Da's heard, learnt and recorded.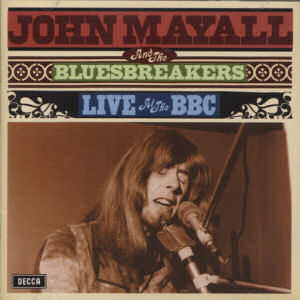 The single was released in November 1966 with "Hey Girl" on the reverse and before long it was number two on the National charts. Now with two hits behind them, Eldred Stebbing offered the group residency at his nightclub, the Galaxie. They accepted and the fashion conscious band adopted a Mod image, setting Auckland trends with their tartan trousers, satin shirts and buckle shoes.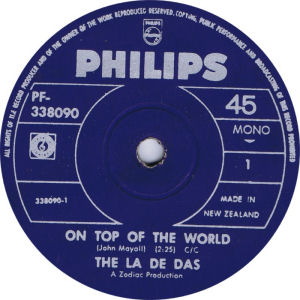 In November 1966 they reached the finals of the Loxene Golden Disk awards with "How Is The Air Up There". There were a lot of rock fans who felt that they should have won, but that's history. In the meantime they began laying down tracks for their self titled debut album. It was a collection of their stage favourites and although they were all covers, each one was a gem. The "La De Da's" LP was released prior to Christmas 1966 and sold out of its first pressing.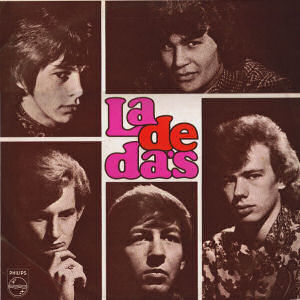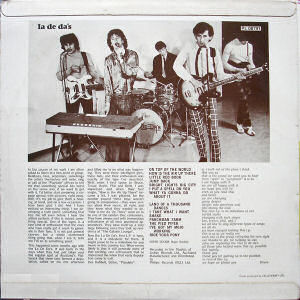 The group spent the early part of 1967 doing more extensive touring of the country. Before departing on the tour, another single was recorded. It was a song that Claude Papesch had played for them one night at a club. A soulful version of Bruce Channel's "Hey Baby", and the group just loved it. This song became very popular with the pop fans of New Zealand and the song, released with "Other Love" on the reverse, made it all the way to number one on the National charts in March 1967, the first local recording to ever do so.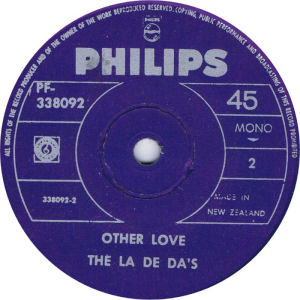 Around the same time the "Stupidity" EP was released. It was really an extension of their album, with the songs all being stage favourites. The songs were "Stupidity", "Coming Home", "I Ain't Gonna Eat Out My Heart Anymore" and "Respect".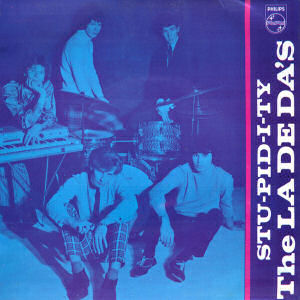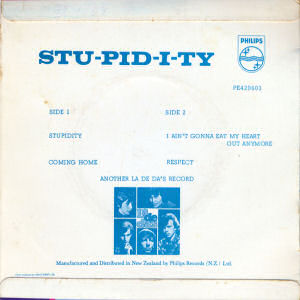 While preparing for their second album, Trevor Wilson envisaged a time when rock music would be taken a little more seriously, and he had something in mind which would keep the group well ahead of local contemporaries, and even make them stand out in the international arena. He wanted to create a rock opera and adapt the childrens' tale written by Oscar Wilde, "The Happy Prince", but Bruce Howard was the only other enthusiastic band member. Even so, they started to work on piecing it together. It would take a number of years for it to be completed. It was also the beginning of a division within the band.
The second album, "Find Us A Way" showed a more progressive direction for the band, with a deliberate move away from their R&B roots. It contained some original compositions as well as stage cover favourites, and was released in 1967.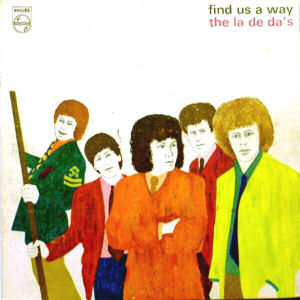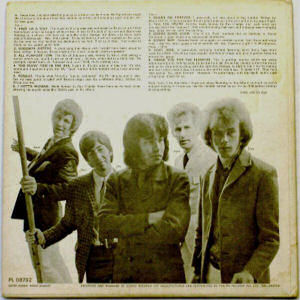 The La De Da's crossed the Tasman in May 1967. They had well and truly conquered New Zealand and really had no choice but to try there luck at the big time in Australia. While on tour there, the band was shown the finished product of their second album and were not happy. They were not consulted over the final track selection, nor the cover art. But the album still sold exceptionally well for a local album.
During their absence overseas, two singles were culled from the album. The first was "All Purpose Low"/"My Girl" released in June and reaching number 3 on the charts. The second, "Rosalie"/"Find Us A Way" was released in August at charted at number 5.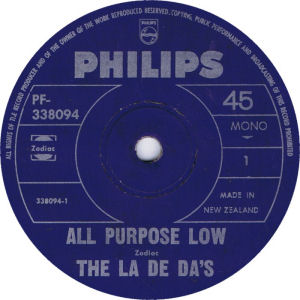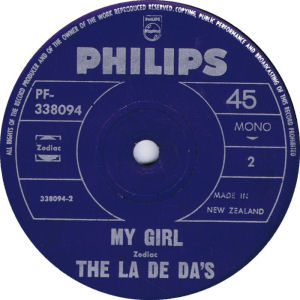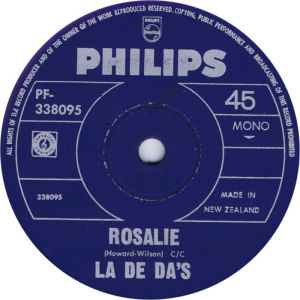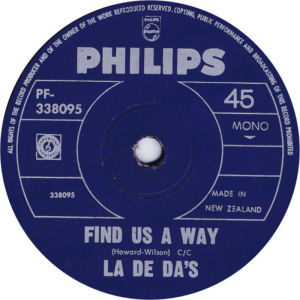 The initial visit to Australia wasn't overly successful. It was tough going as nobody knew them and there was also a lot of competition. They played at the Easybeats farewell Sydney concert. While in Sydney they had a recording session at Festival's studios for Sunshine Records. They recorded an original "Come Fly With Me" and a cover of the Miracles' "You Really Got A Hold On Me". The session wasn't a success and the single was never released, although a version of "Come Fly With Me" would later appear on the "Happy Prince" album. They also did a few lowly paid gigs in Melbourne. The trip was an eye-opener for the boys and they decided to return home and get it all together before making another attempt.
They returned to Auckland later in the year to regroup, earn some money and put together a new repertoire. Just as they were preparing to return to Australia, Brett Neilsen decided he was tired of it all and did not want to go. He was replaced by Bryan Harris, drummer with the Action. Brett actually took his now vacant seat with Action and then had a stint with a later version of the Music Convention before going on to join the Breeze.
Following their departure back to Australia, this became the end of the La De Da's story from a New Zealand point of view. Brian Harris didn't stay with the group very long. The Action had also decided to relocate to Australia, and went there a few months after the La De Da's. But they had a split and Brett Neilsen went back to New Zealand again, so the rest of the group managed to get Brian Harris to rejoin them.
Keith Barber, English-born Wild Cherries drummer, had become a friend of the groups during their first visit to Australia, and he became the replacement for Brian Harris.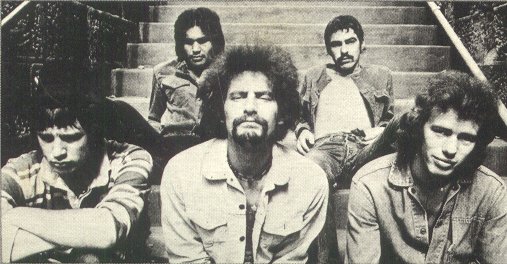 La De Da's - 1968
This time around, with new management, the gigs started happening and before long they started to become well known and appreciated by the public. In August 1968 they returned to Melbourne, where they soon became the talk of the town. All this praise and enthusiasm from a large following, but they still hadn't released a record in Australia.
The group decided that they would like to record a concept album that they had envisioned in New Zealand two years previous. Based on the Oscar Wilde tale, The Happy Prince, was actually only the work of Trevor Wilson and Bruce Howard, with the others only providing their input in the studio.
During the second half of 1968, many hours was spent arranging and rehearsing the work, ready for recording with an Adelaide based label called Sweet Peach. But after months of postponements and cancellations, the whole deal fell through by November. A friend of Keith Barber's, Adrian Rawlins, was so impressed with the seriousness of the project, he encouraged the group to persevere with the work, and he inspired Bruce Howard enough for him to try an once again attract support from the industry.
EMI decided to take it on and it was finally recorded with Adrian Rawlins providing the narrators voice. The album achieved an extraordinary depth of quality and was easily the most advanced Australian rock album recording of the sixties. When released in April 1969, the record was hailed as a masterpiece by the industry and ignored by radio and the public.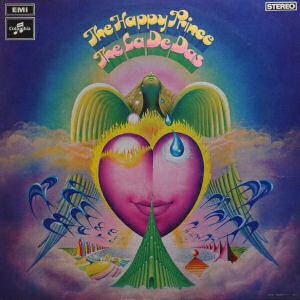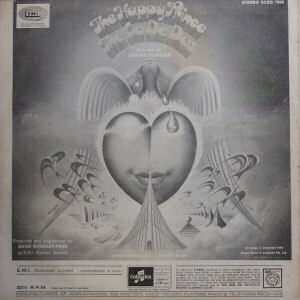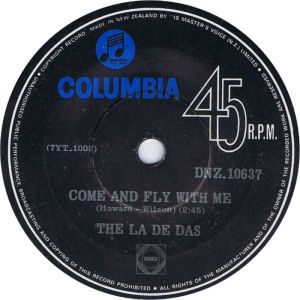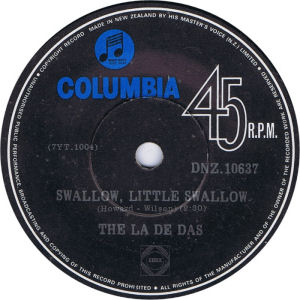 The album had taken a long time to produce and by the time it was released, the group members were glad to put it behind them and move on. They quickly announced their intention of leaving for England. Even though so many other Australian and New Zealand groups had tried and failed to conquer England, this did not deter the boys and they were prepared to give it a go.
After a quick visit back to New Zealand and a lightning tour of the Australian capital cities, the La De Da's boarded a boat for England in April 1969. Unfortunately this trip was much like their first trip to Australia. They had no manager, no money and no plans. They settled down and wrote a number of original songs, but when it came time to record them, nobody wanted to know. EMI would allow them to record one single, but not there own material. It had to be a Beatles cover. So they recorded "Come Together"/"Here Is Love", but the single, although good, did nothing once the Beatles themselves released their own version. It was released as by "The La-De-Da Band".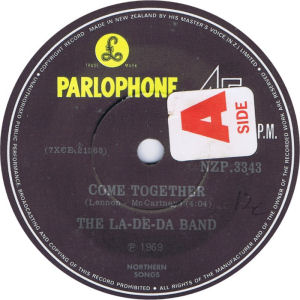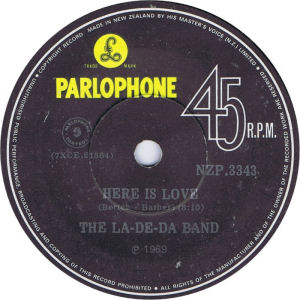 They managed to get a few gigs in England, but without a manager or agent these soon dried up. They accepted a month of lowly paid gigs in France. Back in England there was still no work, no money and lots of bills. There work visa were running out and with word coming back from home that there was plenty still to offer them, they made the decision to return to Australia. Trevor Wilson actually held a British passport, so he decided not to return with the boys.
On arriving back in Australia in 1970, they soon found that there was not the excess of work that they had been led to believe. They took what they could get and it was enough money to pay back some of the debts they had accumulated. Phil Key organised New Zealander Reno Tehei to takeover bass duties. Reno has also been a member of Sounds Unlimited, the Castaways and Compulsion. The new line-up seemed to be working quite well together, but in October 1970, Trevor returned to Australia and wanted to come back into the group. He took up his old position on bass guitar and Reno moved to rhythm guitar. They tried to continue as a six-piece, but tensions rose between Wilson and Barber. Wilson wanted Barber to leave, Phil Key to move to drums and let Reno take over lead vocals. Relationships were certainly deteriorating, but before anything could be put in place, the problems were put on hold when Reno was arrested and deported back to New Zealand because of some criminal activity he had been involved with over there. Then the fighting continued with Barber leaving, closely followed by Phil Key and Kevin Borich. With the La De Da's effectively ceasing to exist because there was only Bruce Howard and Trevor Wilson left, Bruce took up an offer to join the Clefs, and Trevor decided to concentrate on songwriting, before ending up in Home in 1972.
With no-one left, Barber, Key and Borich immediately got back together to form a new version of the La De Da's. This time they decided to continue as a four-piece and at the end of 1970 offered the position of bass player to Peter Roberts. Peter had been around for a number of years in New Zealand. He had a short stint with a later version of the Dallas Four before joining Freshwater. He was well known to the La De Da's as they and Freshwater shared the same management outfit. They debuted on new years eve 1970 at Byron Bay with a hard-driving rock style, derived from their R&B roots.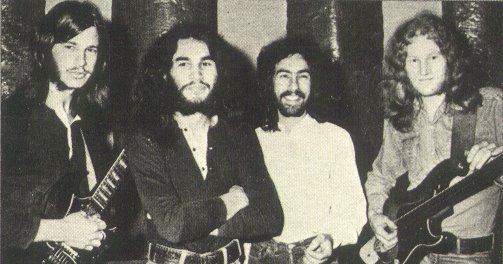 La De Da's - 1971
For most of 1971 the La De Da's performed at many gigs, in front of huge audiences and shared the bill with a number of other top Australian bands, like Tamam Shud, Chain, Billy Thorpe and the Aztecs and Country Radio. They also often appeared alongside another group who were extremely popular, Daddy Cool. On Boxing Day 1971, the La De Da's and Daddy Cool headlined a concert in Victoria, which attracted around 50,000 people.
Towards the end of 1971, the group thought it was time to get back to the recording studio. They headed to Melbourne's TCS studios and they were joined by a number of well known musicians, including Billy Thorpe and Bruce Howard, who was now a member of the Aztecs, for a memorable session. They had decided on Kevin's "Gonna See My Baby Tonight" for a single, and after a few warm-ups, the track was put down virtually live, amidst the drunken urgings of the assembled guests. The track was just over five minutes long, but successfully edited to a more manageable single length by producer Howard Gable. It was released with "Fair Thee Well" on the flipside in November 1971 and reached the top 10 on the charts. This was only their fourth single since they had left New Zealand.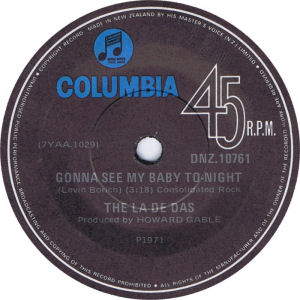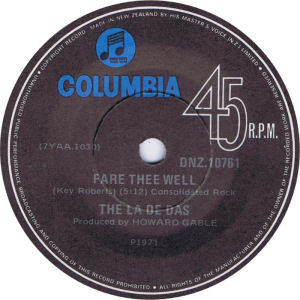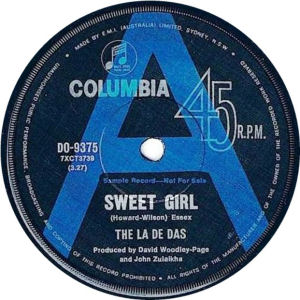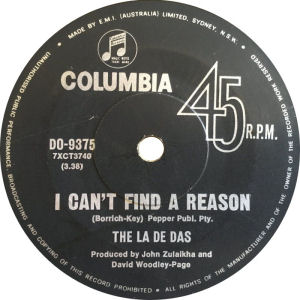 In November 1971, the group were scheduled to go to New Zealand for a four-week tour, but pulled out at the last moment at Phil Key's insistence. This caused a few more stresses and once again it was the beginning of a rift between Phil and the others.
One of the highlights of a high-paced successful twelve months was their performance at the inaugural Sunbury Festival in January 1972. This was captured and included on the double album released by EMI commemorating the event in October 1972. They were becoming one of Australia's top live bands and with the success of their current single, there was plenty of work coming their way. They needed a full-time agent and found one in Michael Chugg from Consolidated Rock. He took over management and bookings for the group and suddenly the money was regularly coming in.
In February 1972 the group was in EMI's Sydney Studios to record the all important follow-up single. They were now under the direction of New Zealander Rod Coe to do the recording. Rod had been bass player for Revival and later was also a member of Freshwater. This time the single was Phil Key's "Morning Good Morning". It was certainly one of Phil's finest works, but for some reason it failed to replicate the success of the previous single on the charts. This had no effect on their status as a live band and they continued to draw huge crowds during 1972.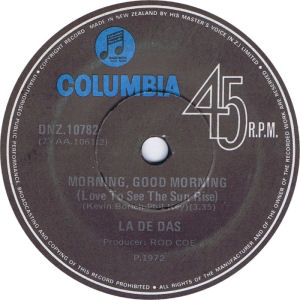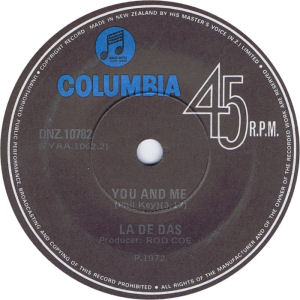 But the internal rumblings were still happening and came to a head in September 1972, when arguments over finances that Phil had decided to take control over, led to Phil Key leaving the group and taking Peter Roberts with him. Phil and Peter set up their own four piece group called Band Of Light.
Kevin was now the only original member of the group left. He retained Keith Barber and brought in another old friend of his, Ronnie Peel who was also known as Rockwell T James. Ronnie had been with a number of groups since 1965, including the Pleazers, the Mystics and the Missing Links. Key was not replaced as Kevin now decided to take total control as guitarist, vocalist, electric pianist and frontman. With Kevin now recognised as Australia's guitar hero supremo, the group was now a power trio.
The trio returned to New Zealand in February 1973 to be part of the Ngaruawahia Music Festival. Their performance left the audience wishing for more and in May they returned to do a series of concerts in Auckland, Wellington, Christchurch and Dunedin. 1973 was a year of consolidation for the trio. They did a lot of touring throughout Australia, either headlining concerts with Sherbet or providing support to a number of visiting international acts. During this travelling they were involved in a road accident that put Ronnie Peel and their roadie in hospital and completely destroyed all of their equipment. The two recovered and only through a benefit gig in Sydney did they raise enough money to replace their gear.
With the group now recovered and rearing to go, Kevin was anxious to record another album. It had been nearly five years since the last album, "The Happy Prince". EMI weren't keen and after a lot of pressure they finally agreed. Rod Coe again took the production role and the result was "Rock and Roll Sandwich". The album was released in November 1973 to acclaims of being one of Australia's finest rock albums.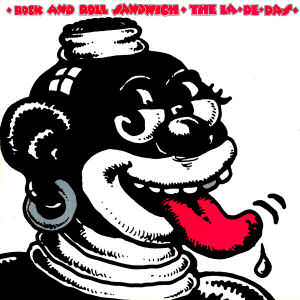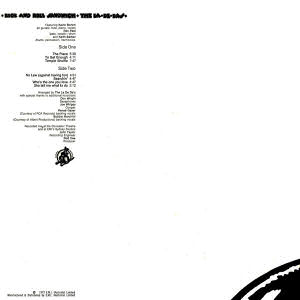 Now with an album to promote, EMI got behind the group and organised two major support roles, one for Elton John and the other for Suzi Quatro. The gigs and touring continued throughout 1974 and into 1975. In January 1975, they made another appearance at the final Sunbury Festival. Although the event wasn't as good as the 1973 event, the La De Da's performance was still one of the few high points of the concert.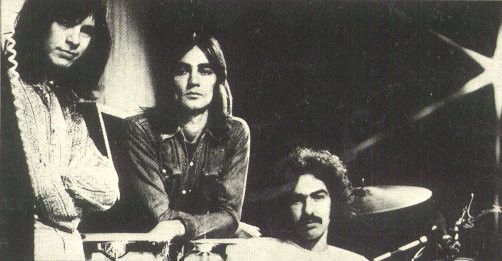 La De Da's - 1974
Two more singles were released in 1974, with the most successful being "Too Pooped To Pop". Most of these singles, along with other recorded leftovers, were culled together in 1975 to form the basis of the "Legend" album.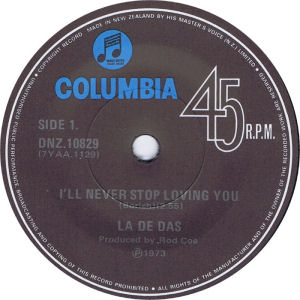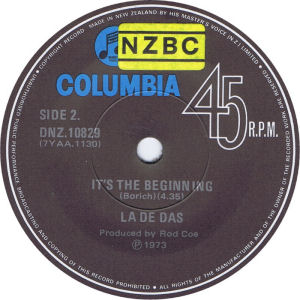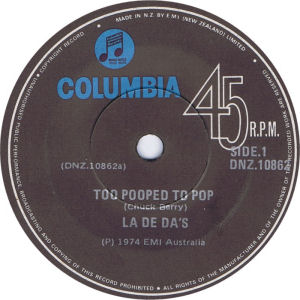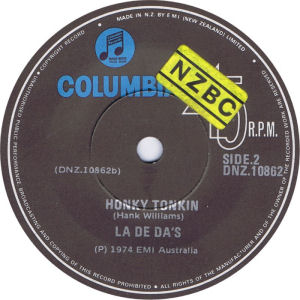 As 1975 progressed, the problems were growing. Radio was ignoring them, the touring was taking its toll, Keith Barber was becoming increasingly erratic and difficult. After ten hard years, Kevin realised that nothing tangible had really been achieved and the only thing laying ahead was more of the same. In May 1975, Kevin officially announced that the La De Da's would disband.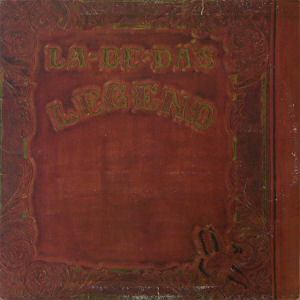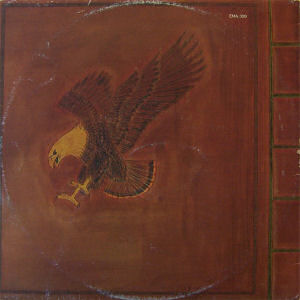 After the demise of the La De Da's, Kevin formed the Kevin Borich Express.
Trevor Wilson still lives and plays in Australia. Bruce Howard lives in London and Brett Neilsen still lives in Auckland. Brett stayed with the Action from 1967 to 1969 and later moved to Cruise Lane. He was also later a member of the Medicine Show. Phil Key died of a heart attack in 1984.
In 1981 a double album was released that contained some of their rare early New Zealand recordings, along with some previously unreleased live tracks and the complete "Happy Prince" album.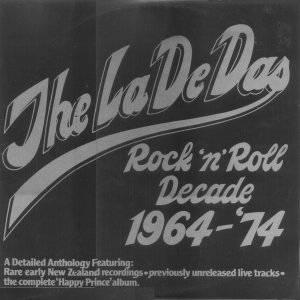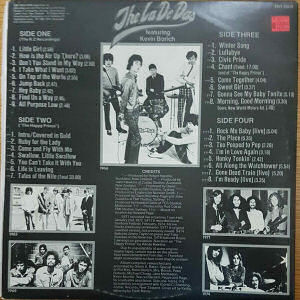 The La De Da's came together one more time in New Zealand in 1992 for the Galaxie reunion gig and played a blistering set which they dedicated to the memory of Phil Key.
In 1995 the "Legend" album was re-released on CD. It was called "Best Of The La De Da's Legend".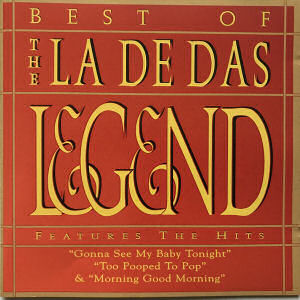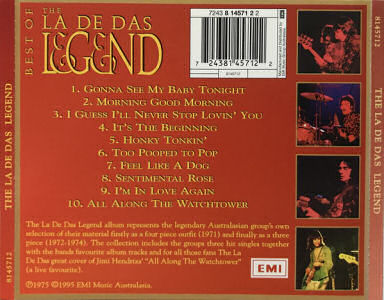 Two anthologies have that contain most of their New Zealand recordings and well worth obtaining came out in 2000 and 2001.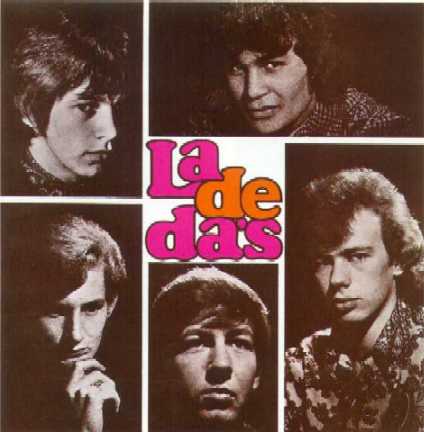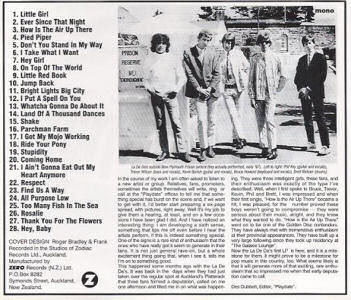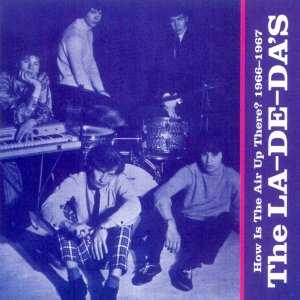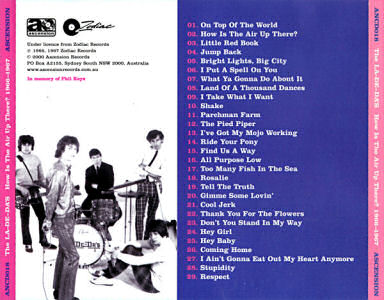 Zero Records Anthology CD Ascension Records Anthology CD
Line-Up Picture Gallery: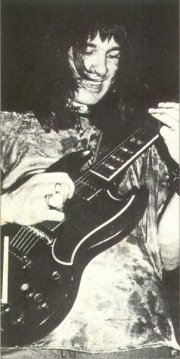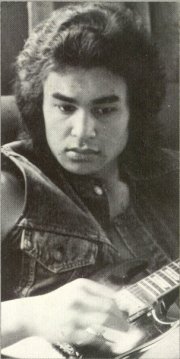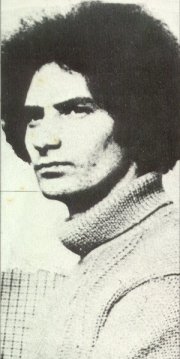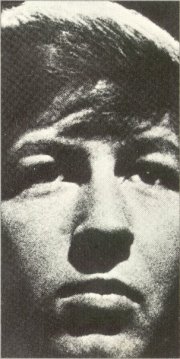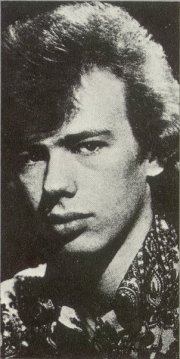 Kevin Borich Phil Key Trevor Wilson Brett Neilsen Bruce Howard
Lead Guitar Rhythm Guitar Bass Guitar Drums Keyboards
1964-1974 1964-1972 1964-1970 1964-1967 1965-1970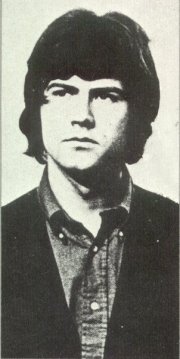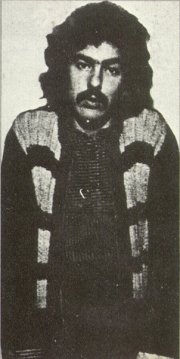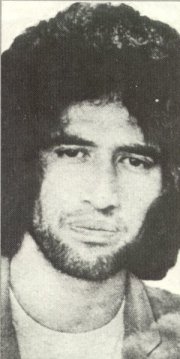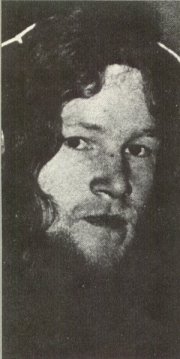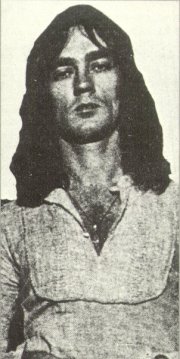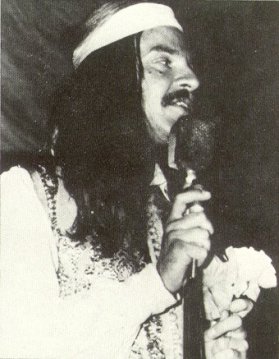 Brian Harris Keith Barber Reno Tehei Peter Roberts Ron Peel Adrian Rawlins
Drums Drums Bass and Guitar Bass Guitar Bass Guitar Narration on "The Happy Prince"
1968 1968-1974 1970 1971-1972 1973-1974
The La De Da's can also be found on the following compilations.