Kim Hart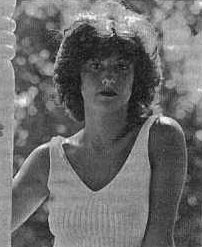 Kim Denise Hart was born in Auckland on 9th May 1960. She was the lead vocalist in the Penrose High School Band, Chalkdust, and with that band, entered the 1976 Battle Of The Bands competition, where they became finalists.
Kim appeared in the television musical 'Sing', which lead to numerous appearances on local TV shows.
Signed to EMI for all her releases, Kim was looked after by Mike Harvey, who also wrote all of her New Zealand recordings. Kim's first single in 1977 was "You Don't Need Me"/"Born To Wander". This was followed in 1978 with "You're A Changed Man"/"You Light Up My Light" and "On My Toes Again"/"How Deep Is Your Love". Kim came second in the New Zealand finals of The South Pacific Song Contest with "On My Toes Again" and Mike took her to Tokyo to represent New Zealand at the Yamaha Song Festival in Japan.
In 1978 Kim was special guest singer on John Rowles' New Zealand Tour. This was the same year that she released her only album, called "Kim Hart".
A new single followed the album late in 1978 called "Fly Right Away"/"Blame It On The Sun" and another in early 1979, "Running 'Round In Circles"/"Love Too Much", was her only release for that year.
1980 saw her biggest and best known hit, "Love At First Night". Backed with "The Singer and the Song", it reached number 15 on the National charts in June. The song was also released in Australia, where it fared even better. Even though all her future releases were now issued in both countries, she was unable to match the success of "Love At First Night". Three more singles in 1980 were "Feel Like Makin' Love"/"Love's So Deceiving", "It's So Easy", with the same flip as the previous release, and "You're The One"/"Off My Heart". Only one single was issued in 1981, "Young Girl"/"I Will".
Kim had one final release in Australia in 1984 when "Heartbeat"/"Don't Give Up" was released on RCA.