John Rowles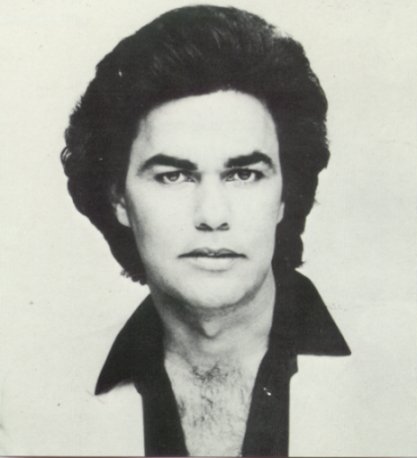 John Rowles was born on 26th March 1947 in Whakatane and raised in Kawerau in the Bay Of Plenty, New Zealand. His parents were Eddie and Phyllis Rowles. Eddie played on the wing and three-quarter for the Maori All Black's in 1938, and was also a talented singer. John had five sisters, Georgina, Carol, Gabrielle, Cheryl and Tania, and two brothers, Edward and Wally. Edward unfortunately died when John was two, and out of respect for him, John adopted his name as his middle name throughout his career. Wally had a small singing career himself, originally going under the name Frankie Price, before changing to Frankie Rowles.
John's musical background is quite extensive with his first performance being at the age of 10, when he entered a local talent quest and sang "All Shook Up", taking out first prize. Whilst still at school he organised a group called the Shadows, named after the original group, and John played lead guitar. His father managed the group and they played at local dances at weekends. He was encouraged by his father and he even bought him his first electric guitar.
In 1962, when he was 15, John left school and got a job in a forestry camp. However, music was of prime importance in John's life and when he was sixteen he moved to Auckland where he acquired a job as a guitar player in a club. When the vocalist there became ill, John took over the vocal duties as well. While in Auckland he had a short spell with Sonny Day and the Sundowners, and it was while with them that he met Eddie Low.
John and Eddie moved to Australia in 1963 after signing a nine month contract to sing at the Riverside Inn in Melbourne. After that contract expired, John moved to Sydney and joined a group called the Dingdongers. John stayed with them for about a year and during his time with them, the group changed their name to the Sundowners.
By 1966, still in Australia, John had decided to go solo and secured the services of New Zealand promoter Graham Dent as his manager. Graham had previously been responsible for the successful career of Johnny Devlin and had also managed Max Merritt and the Meteors for a while. Graham gave John a new image, changed his hair style, new mod clothes and impressed upon him the importance of putting effort and action into his music and performances. Dent organised to have John appear on Australian television's "New Faces Of 1966". At this stage Dent had him performing under the name "The Secret", and he was so popular that there were huge numbers of offers for work. Dent kept him away from the promoters and press until after he had made an appearance on "Bandstand". He then launched John to the Australian music world as JA-AR and promoters were scrambling to sign him up.
John's first single as a soloist was released in 1966 on both the Sunshine and Kommotion labels in Australia as JA-AR and was called "The End (Of The Rainbow)"/"You Still Love Him". This was followed early in 1967 with "Please Help Me I'm Falling"/"Girl Girl Girl" just on the Sunshine label. Owing to his television exposure, both singles did quite well. I have found that these two singles are amongst the hardest to find these days.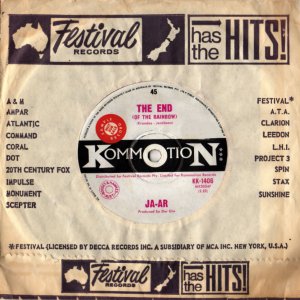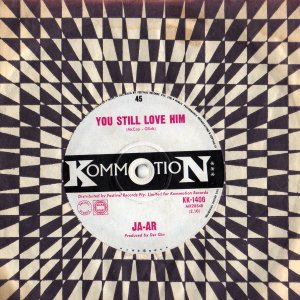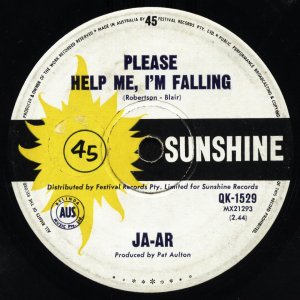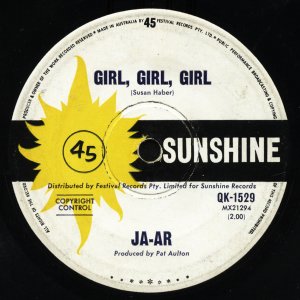 In 1967, John went to England where he met up with producer Mike Leander. Mike was impressed with John and together they started planning John's attack on the British market. England already had Tom Jones and Engelbert Humperdinck, but with careful selection of songs, Mike was convinced that John could have the same level of impact.
The first release in England came early in 1968 and was "If I Only Had Time"/"Now Is The Hour". This was a huge hit, reaching number 3 on the British charts, number 6 in Australia and number 2 in New Zealand. A self titled album containing the hit was also released.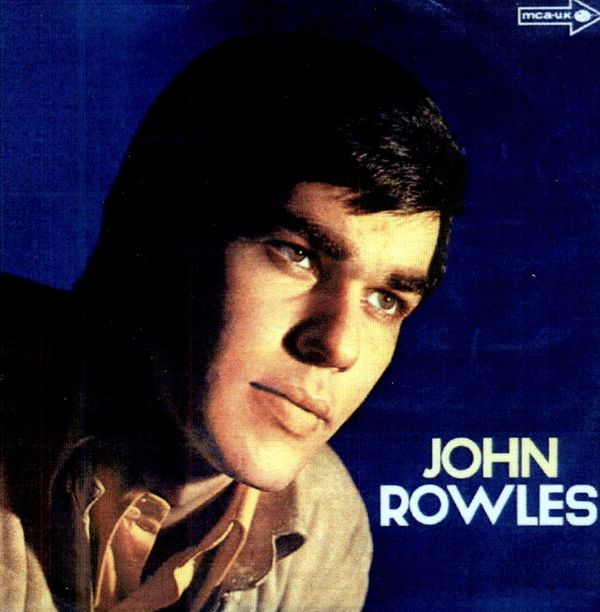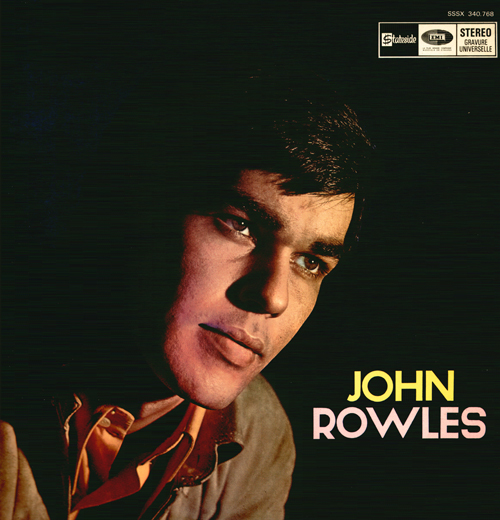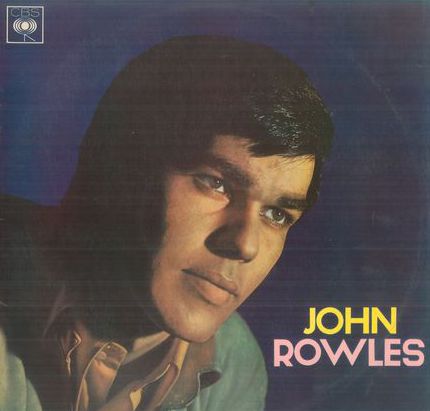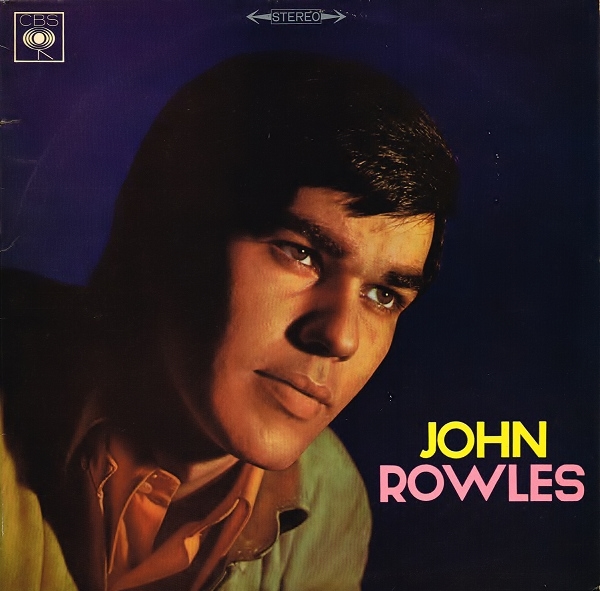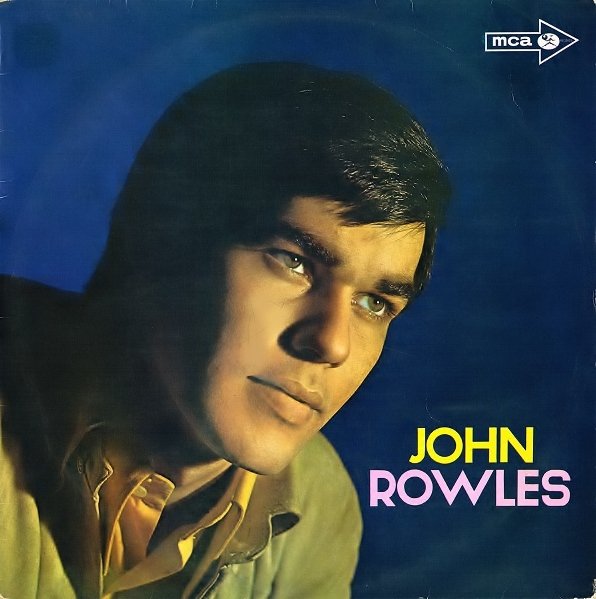 The follow-up single, not from the album, later in 1968 was almost as popular as the first. "Hush Not A Word To Mary"/"The Night We Called It A Day" reached 12 on the British charts, 11 in Australia and number 9 in New Zealand.
At the end of the year John returned to New Zealand and received a huge reception. He performed at sell-out concerts and had suddenly become New Zealand's largest international star. In 1968 John was awarded the NEBOA "Entertainer Of The Year". He returned to England and early in 1969, his second album "That Lovin' Feeling" was released.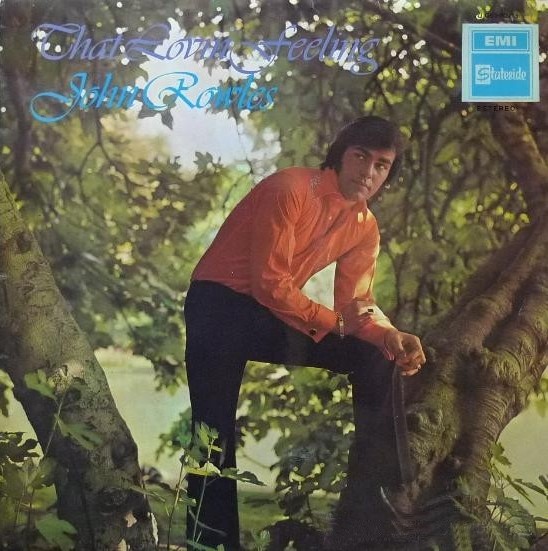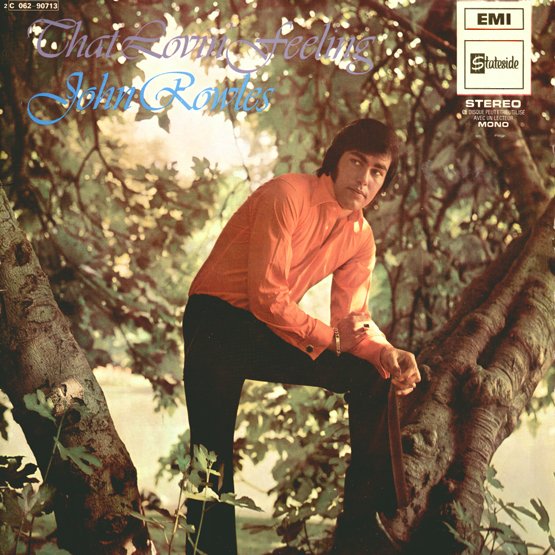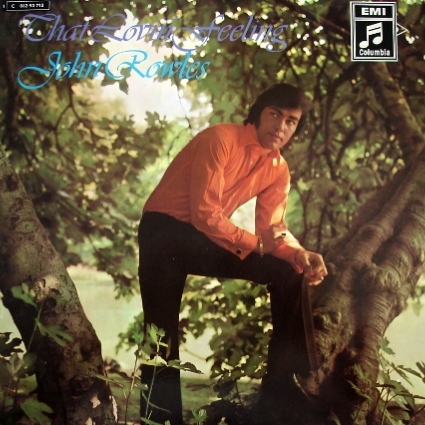 There were no singles released from this album, but very close behind it in 1969 came another album, which was originally released as "The Exciting John Rowles" and used the same cover as his first two albums, with wording differences, as well as a new cover, but the entire album was re-released in late 1969 as "Cheryl Moana Marie". The only difference between the two albums, other than the covers, is the song "My Girl Maria" on the first, is replaced by "Cheryl Moana Marie" on the second.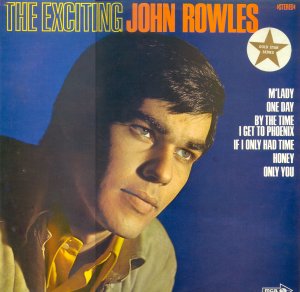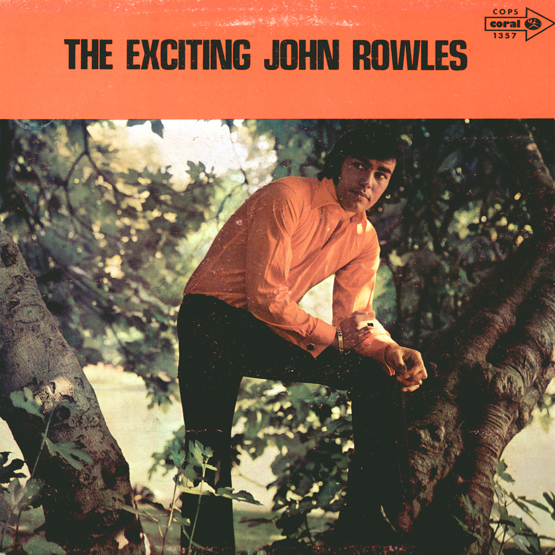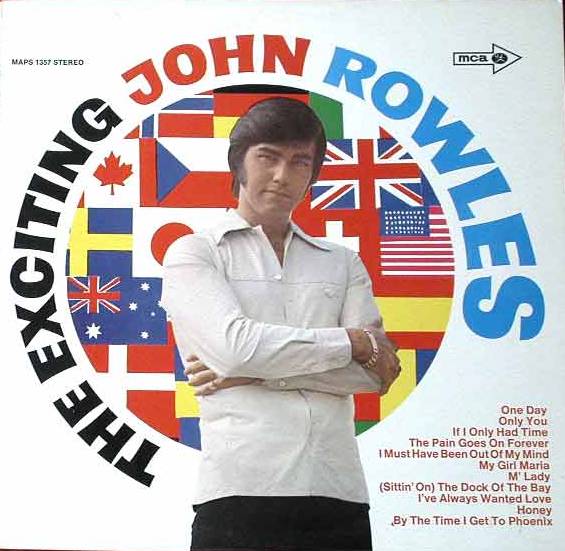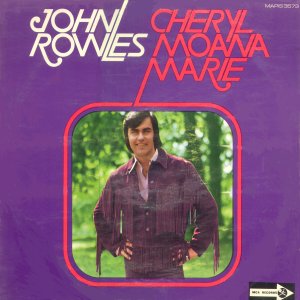 These albums were by far his best selling and from them came a number of successful singles. The first was "The Pain Goes On Forever"/"All My Love's Laughter" in 1969, and although it didn't chart in England, it was a number 4 hit in New Zealand. The next single was "M'Lady"/"Say Goodbye" and again this did well in New Zealand, reaching the top of the charts. This was followed by "One Day"/"I Must Have Been Out Of My Mind" and "It Takes A Fool Like Me"/"When You Walk Away".
John went on sell-out tours that included places like Italy, Germany and Spain. Also in 1969 John was invited to represent New Zealand in the Rio De Janeiro Song Festival. He wrote a song especially for the event and it was called "Cheryl Moana Marie", named after one of his sisters. There were 42 countries represented at the festival and John's song was voted in at number 5.
When released as a single, "Cheryl Moana Marie"/"I Was A Boy" again reached the number one position on the New Zealand charts, number 20 in Australia and was his first charted record in the USA, where it reached number 64. What was unusual was that it never charted in England. "Cheryl Moana Marie" has sold millions of copies over the years and is John's best selling single of all time. Another album was released called "John Rowles Sings Time For Love", but this was soon repackaged as "John Rowles Sings Cheryl Moana Marie" as the song began to sell all over the world.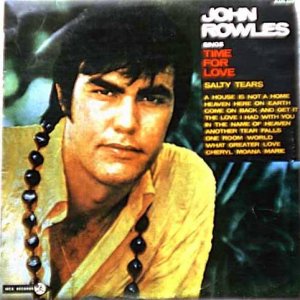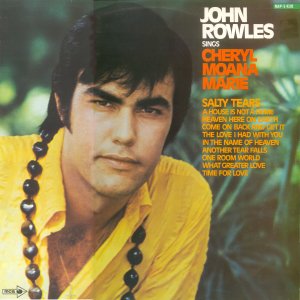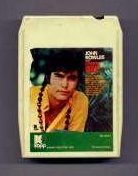 Rare 8Track
Although his singles and albums continued to be released in Britain, John only ever charted there with his first two singles. He never again graced their charts and found that his future was now in the USA. He started singing in the hotels all over the USA and appearing on television. He was likened to Elvis Presley and had no problem getting offers in any Las Vegas hotel. He also spent a lot of time performing in Hawaii and over the years, he based himself there, and was presented with Hawaii's highest entertainment award.
In 1971 came the release of "Saying Goodbyes"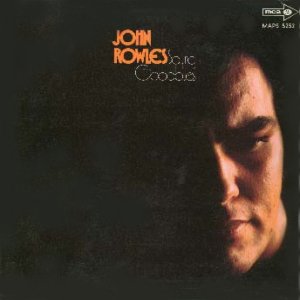 In 1972, still at the young age of 25, John signed a 5 year contract with the Royal Hawaiian Hotel to sing in their Monarch Room. This is the famous hotel in Waikiki also known as the Pink Palace. Hawaii was the perfect place for John to base himself, as it was halfway between New Zealand and the US mainland, both of which he traveled to frequently. During this period he didn't record very much new material and over the next few years there were a number of compilation albums released. In 1972 came "If I Only Had Time" and in 1973 the double album called "John Rowles Gold".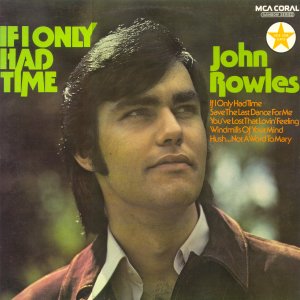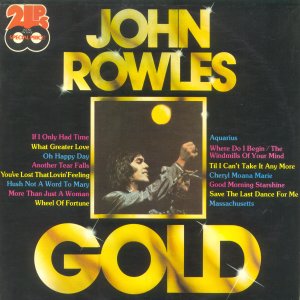 In 1974 John was back in New Zealand and performed a most memorable concert which I had the pleasure of seeing. This concert was preserved on the album "Live Back Home".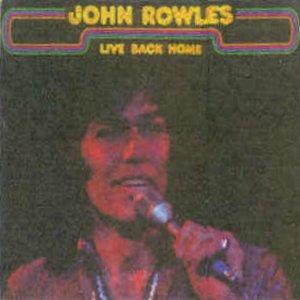 In 1976 came another compilation called "Rowled Gold", and it wasn't until 1978 that any real new material appeared. Another sister provided the inspiration for John to write a new single. Called "Tania", it was another massive hit around the world, reaching number one in New Zealand, and number 39 in Australia in 1978. An album of new material was released to take advantage of the success of the single and it was called "This Is My Life".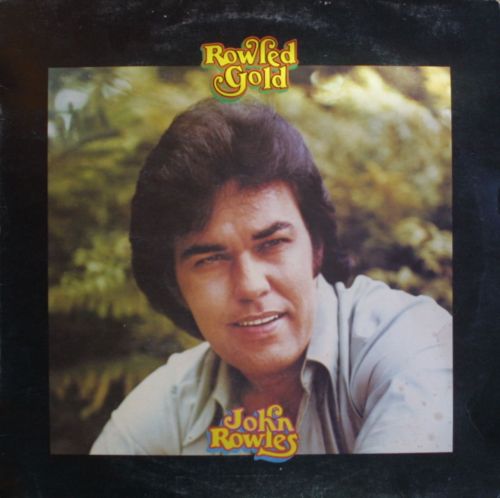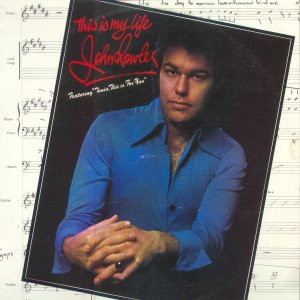 1980 was a good year for John. He sang at a Royal Command Performance before Her Majesty Queen Elizabeth II and the Duke Of Edinburgh in Auckland, and was also awarded the OBE (Order of the British Empire) for his contribution to the music industry and also as an ambassador, the promotion of New Zealand overseas. An album called "Rhythm Of The City" was also released that year.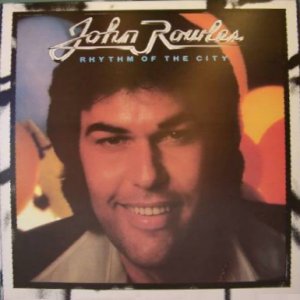 The album "Another Chapter" was released in 1982 and it contained an excellent version of "Island In The Sun", which had reached number 4 on the New Zealand charts in November 1981. At the same time there was another compilation released called "Gold".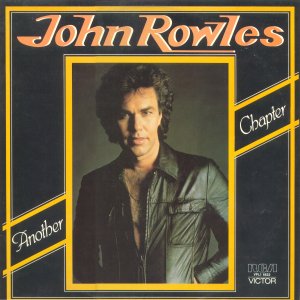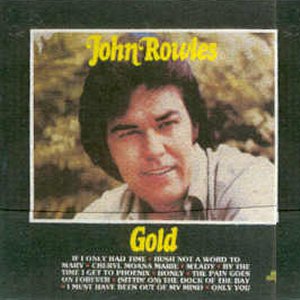 1984 saw the release of "The Very Best Of John Rowles" and an album called "In The Portrait Of My Mind".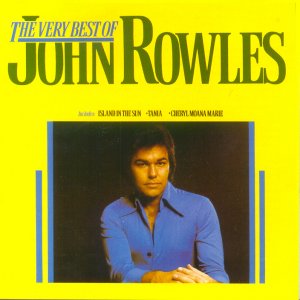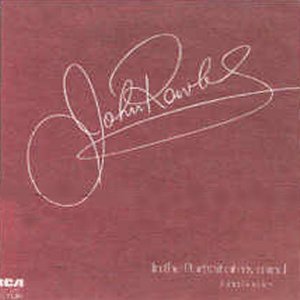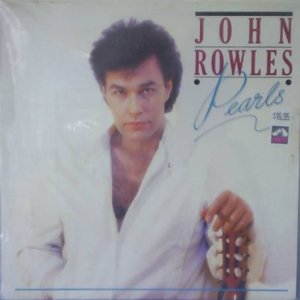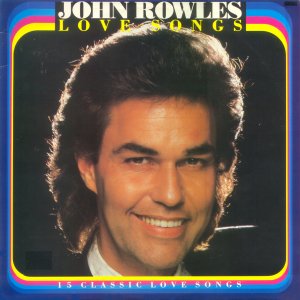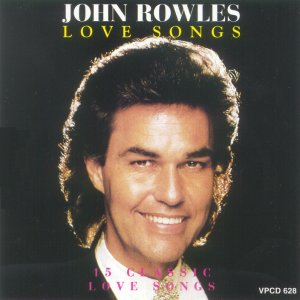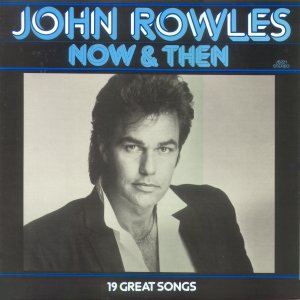 The albums kept coming over the next couple of years, with the release of "Pearls", "Love Songs", "Now and Then" and a compilation that was shared with Engelbert Humperdinck, whose name was miss-spelt on the cover. In 1988 came "In My Wildest Dreams" and then in 1990, John went to Auckland to perform a one-off concert at the Aotea Centre. It was a special night and there was a guest performance by his sister Tania, with whom he did a duet, and also featured a song written by John and a friend Dalvanius for his older sister Gabrielle, who had passed away. The night was captured on the CD "John Rowles Live In Concert". Tania Rowles had previously recorded a single herself in 1986 called "Don't Turn Around".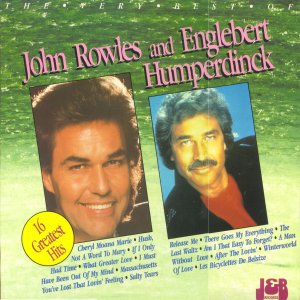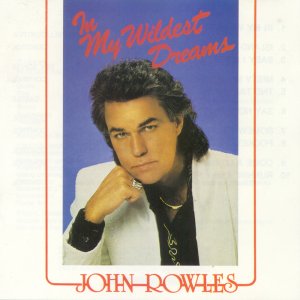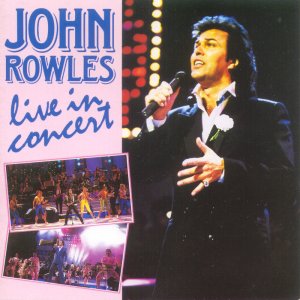 In 1991 he released the album "From A Distance", which was recorded in Sydney and produced by Mike Harvey. It is an inspirational album and has been a big seller in Australia. The next album was "Soul and Affection" and this came out in 1992. "Giver and Taker Of Love" is another fine album released in 1998.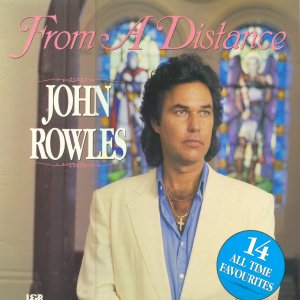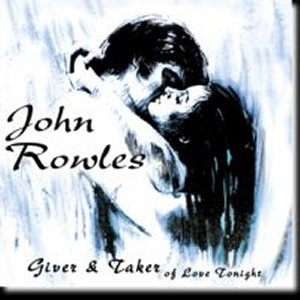 The millennium year saw the release of a collection consisting of 6 volumes, known as "Voice Of A Legend - The Millennium Collection". The set contains over 100 songs and more information about the availability of this set and some fine family album photographs of John can be found on the official John Rowles website at www.johnrowles.com.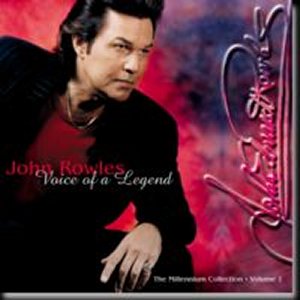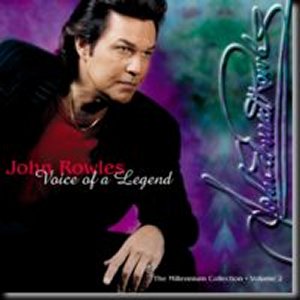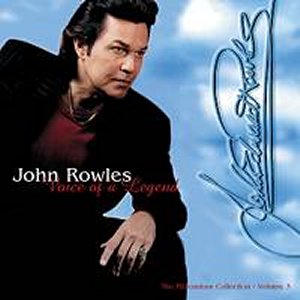 A couple of collection CDs that have been released.