Mark Antony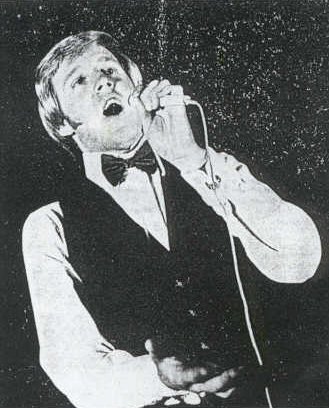 Mark Antony was actually Christchurch pop vocalist Pat Kearns, who recorded four singles on the Master label, three in 1969 and one in 1970. They were "As Long As She Needs Me"/"Till You Try", "Gee, I'm Gonna Miss You"/"By The Time I Get To Phoenix", "It Keeps Right On A Hurtin' "/"What A Party" and "Angelica"/"Set Me Free".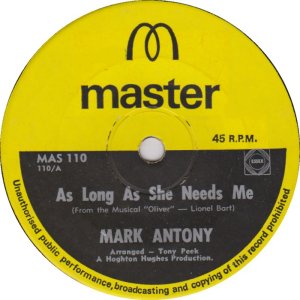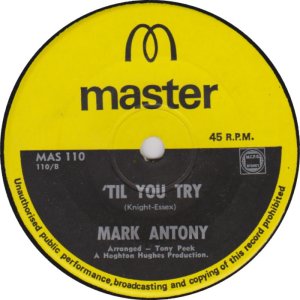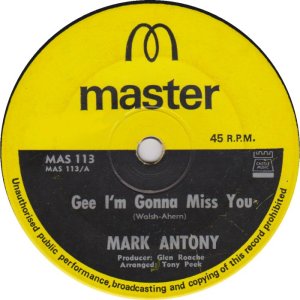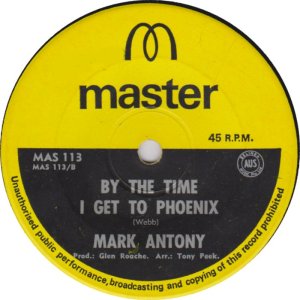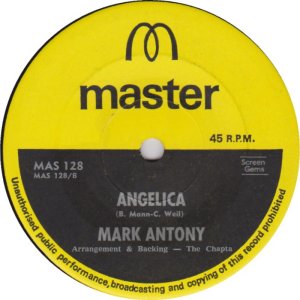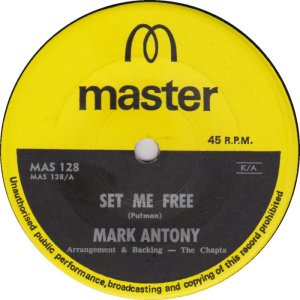 Pat was also a member of the Funnie Feeling and Moviez. Mark Jayet was the drummer for Moviez and he had previously been a member of Ragnarok.
Moviez were a Christchurch pop group consisting of Pat Kearns on guitar and vocals, Mark Jayet on drums, Peter Gillette on keyboards, Kerry Church on guitar and vocals and Jim Kearns on bass guitar. They released one single in 1981 called "Walls Of Paradise"/"Robert The Bruce".