Ragnarok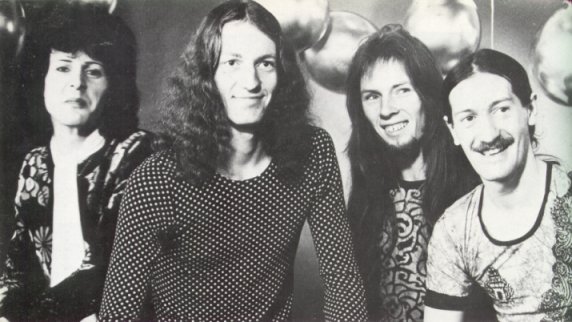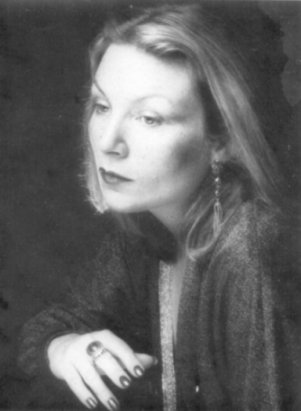 Ramon York, Mark Jayet, Ross Muir and Andre Jayet. Lea Wyber (nee Maalfrid).
Line-Up:
Andre Jayet (Drums / Synthesiser / Vocals)
Ross Muir (Bass Guitar / Synthesiser / Vocals)
Mark Jayet (Drums / Percussion / Vocals)
Ramon York (Synthesized Guitar / Vocals)
Lea Maalfrid (Vocals)
The beginnings of Ragnarok commenced in Christchurch around 1966 when John Fielding and Ross Muir attended Christchurch Boys High and formed a band. Andre Jayet was added on drums and by the early seventies, the three piece group called themselves Flying Wild. In 1970, the group relocated to Auckland where they came to the attention of Eldred Stebbing of Zodiac Records. He recorded them and Flying Wild released two singles in 1971.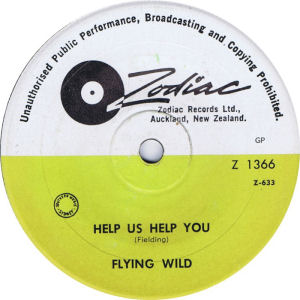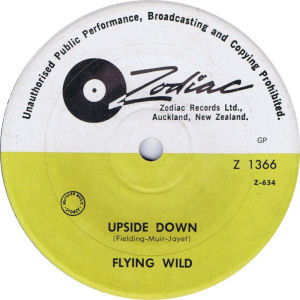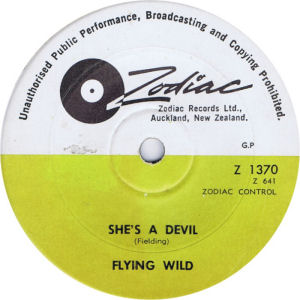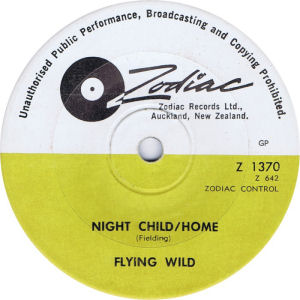 In 1973 John Fielding went overseas and the group broke up. Andre and Ross played for a while with breweries band Sweet Feat on the pub circuit. Following that in 1974, Andre and Ross recruited Andre's brother Mark and Ramon York and formed Ragnarok. Also joining as vocalist was Lea Maalfrid. Lea's husband Tony Wyber was the inspiration behind the name of the group and the Nordic theme. Tony had a band at the time called Transformer, which included Lea and also future member of Mi-Sex, Kevin Stanton. Transformer released one single in 1973 on the Revolution label, "Crazy Feeling"/"Running In Confusion".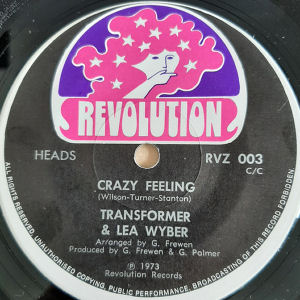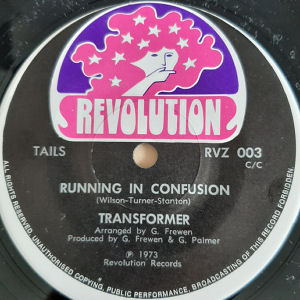 Applying glitter, dressing loud and developing a song list of Pink Floyd, Led Zeppelin and Yes, this was Ragnarok. They quickly established themselves as being the ultimate acid band of the mid-seventies. They were right into synthesizers, where their instruments featured guitar synthesizers, keyboard synthesizers and mellotron. They all shared the vocals, but were also very fortunate to have one of the finest female vocalists around at the time, Lea Maalfrid, as a member of the group.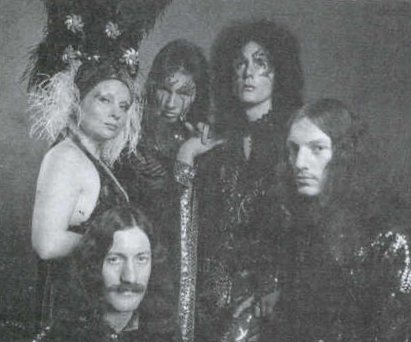 L to R: Lea Maalfrid, Andre Jayet, Ross Muir, Ramon York and Mark Jayet.
During 1974 they had a residency at Granny's and also appeared regularly at the 'Buck-a-Head' concerts, that saw them as popular as Split Enz and Dragon. In January 1975, Tommy Adderley closed Granny's for renovations, and when he re-opened it two months later as Granny's Rock Palace, he decided not to run with resident bands. This left the group without a regular place to play, so they decided to take to the road and toured the country extensively. They became one of the countries top draw-cards during 1975, particularly in the South Island and the provinces.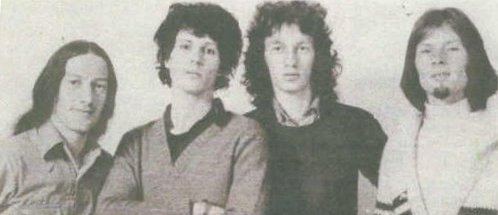 Andre, Ramon, Mark and Ross.
In August 1975, they released a self-titled album on Revolution, that they had recorded at Eldred Stebbing's new 16-track studio. It sold reasonably well and from it came two singles, "Fenris"/"Fire In The Sky" and "Cavier Queen"/"Born To Wander". "Fenris" provided them with a minor hit that made the bottom reaches of the charts.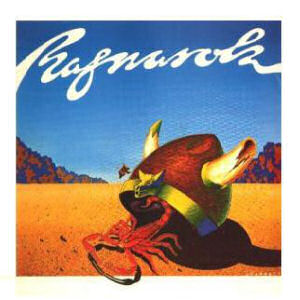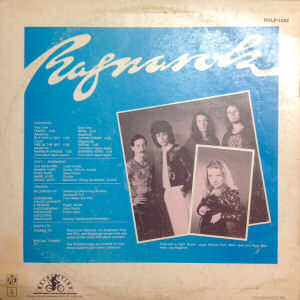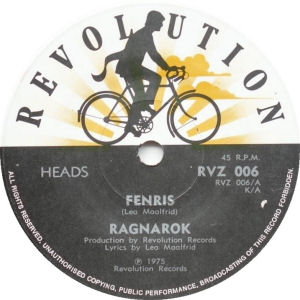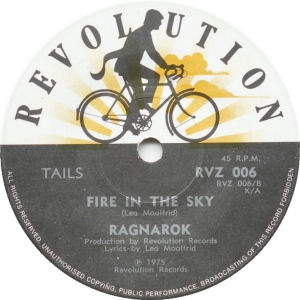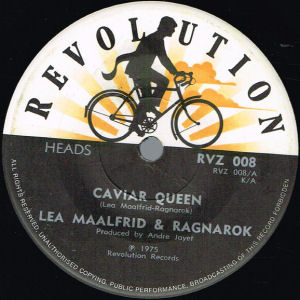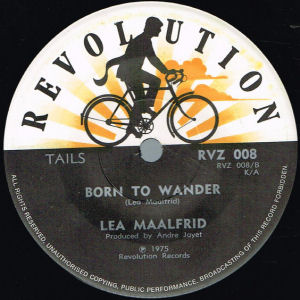 At the end of 1975, Lea Maalfrid left the group to turn solo. She released one single on Atlantic in 1977 called "Pleasure Machine"/"Lavender Mountain", before leaving for Sydney in June 1978, and then later moving to Los Angeles and London, where she gained international recognition as a songwriter.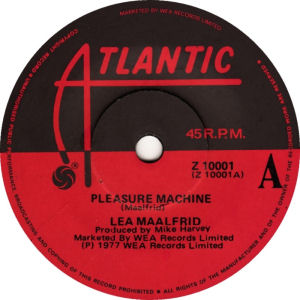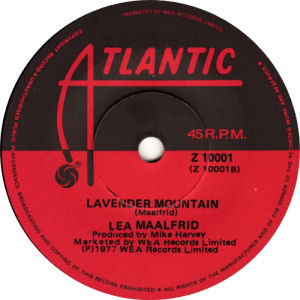 Ragnarok continued on without Lea, and in 1976 they released a second album called "Nooks" on the Polydor label. One single came from the album, "Five New Years"/"The Fourteenth Knock".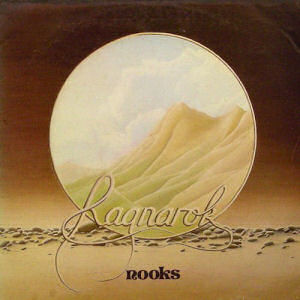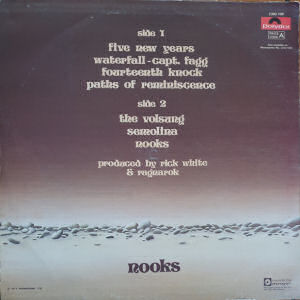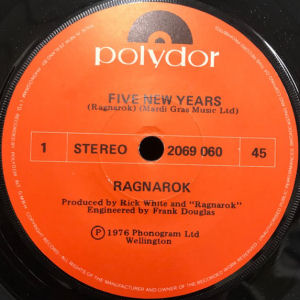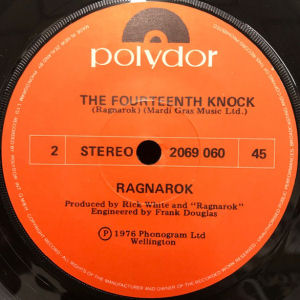 In December 1976, Ragnarok appeared at a one-day festival at Waikino. Other headlining acts included the Country Flyers, Rockinghorse, Hello Sailor and Th' Dudes. By this time though, Ragnarok's cosmic rock was definitely out of favour, and their support was now wholly confined to the provinces. They had even tried a self-promoted national tour of theatres to promote their second album, but this was a failure, and the group disappeared to the east-coast of New Zealand before disbanding.
Mark Jayet later went on to join Moviez, a Christchurch based pop group.
In 2022, Frenzy released the original Ragnarok album on CD. Also included are live versions, b-sides as well as the Flying Wild singles and a track from Transformer.
Flying Wild can also be found on the following compilations:-
Lea Maalfrid can also be found on the following compilation:-