Yandall Sisters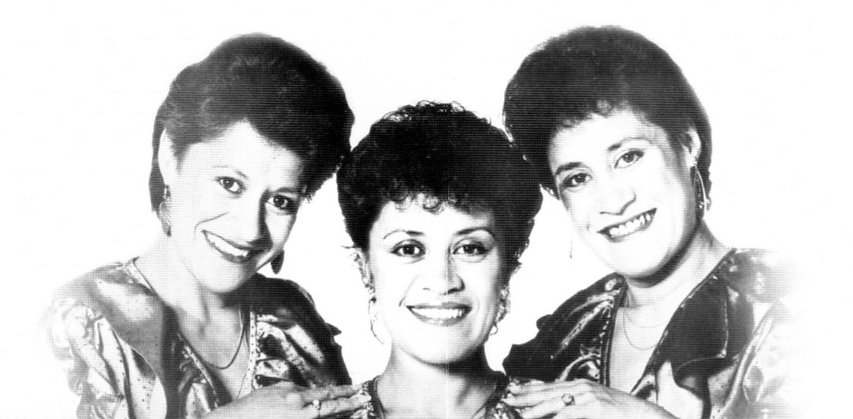 Line-Up:
Adele Yandall (Vocals)
Caroline Yandall (Vocals)
Mary Yandall (Vocals)
Pauline Yandall (Vocals)
The Yandall Sisters, Adele, Caroline, Mary and Pauline were raised in New Zealand by Samoan parents and began at a young age singing in Sunday School, then at weddings and birthday parties. Their first recording was captured as a b-side to a Buddy Wilson single, called "When It's Night Time In Hawaii". This was released in 1966 on Armar, long before they were known. They also featured on a Bill Sevesi EP called "Samoan Rendezvous" in 1968, also on the Armar label.
They arrived on the Auckland scene in 1970, were spotted by a Talent Agency, and demand for their singing talents encouraged them to turn professional the following year. They put together a slick cabaret act in the soft soul style of the Supremes.
In 1972 they released their first full single on the Zodiac label, "Come On And See Me" / "Watch Out Boy". Shortly after this they went to Australia, for club, restaurant and television appearances, returning to New Zealand in December 1973, minus Caroline.
Meanwhile, in Wellington, HMV/EMI producer, Alan Galbraith was looking for a female group to provide backing vocals to the growing number of soloists on their books. In mid 1974 he employed the services of the Yandall Sisters to provide this backing and also offered them a recording contract of their own. Over the next two years they sang behind every solo artist who recorded for the company.
During those two years, the Yandall Sisters released four singles of their own for EMI. They were "Third Finger Left Hand" / "Put A Little Love Away", "The Love I Feel" / "Rainy August Night", "Sweet Inspiration" / "Side Show" and "Dreamboat" / "Desperado". An album called "Up Front" was also released in 1975.
"Sweet Inspiration" became their biggest hit in 1975, staying on the National Charts for 14 weeks, peaking at number 8.
Another single followed in 1976 called "Broken Hearted Melody" / "Touch Me In The Morning-The Way We Were". In 1976 a "Very Best Of The Yandall Sisters" album was released. This was basically the "Up Front" album re-issued, minus one track and the inclusion of the 1976 single.
Other companies were also aware of their talent and special harmonies, and over the following years they would provide backings for hundreds of artists while also performing on stage with home grown stars like John Rowles and Howard Morrison.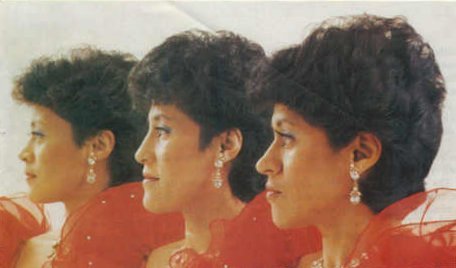 L to R: Pauline, Adele and Mary
In 1981 another album came out called "Yandall Harmony" and then in 1983 a new album, also called "Up Front", but a completely different album to the original. Also that year was a single on the Ode label called "Light A Candle" / "Cosmic Rock". In 1988 they did a song with Satellite Spies called "Gonna Have To Change".
In 1990, Mary Yandall recorded a solo album called "Sunset On Sunset", from which two singles were released.
The Yandall Sisters still continue to perform for their many fans.
In 2002, a Very Best Of CD was released. It contains all of their EMI singles and the rest of the tracks from the original "Up Front" album, as well as four tracks from the "Yandall Harmony" album.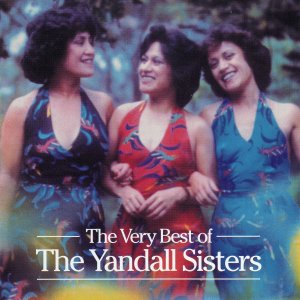 The Yandall Sisters can also be found on the following compilations.