Prime Ministers
Fisher, Hughes, Cook & Bruce
$1.40
March 1972
Contains: 5 x 7c Andrew Fisher
5 x 7c W. M. Hughes
5 x 7c Joseph Cook
5 x 7c S. M. Bruce
Booklet Measures: 79mm x 40mm
B139
There were Edition Numbers on the back cover.
N for NSW
V for VIC
G for everywhere else.
The following Edition Numbers were produced.
N71/3
V71/3
G71/3
N72/1
V72/1
G72/1
N72/2
V72/2
G72/2
Some of the G Editions had Wax Interleaving, which is also known as Tropical Editions.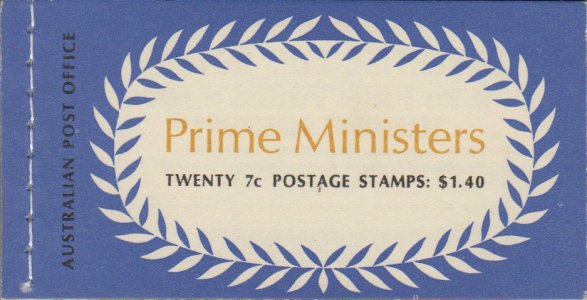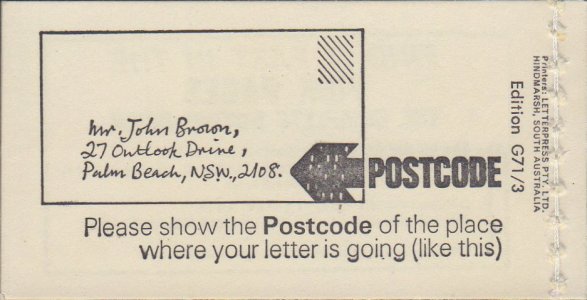 The $1.40 booklet has this back cover on Editions N71/3, V71/3 & G71/3.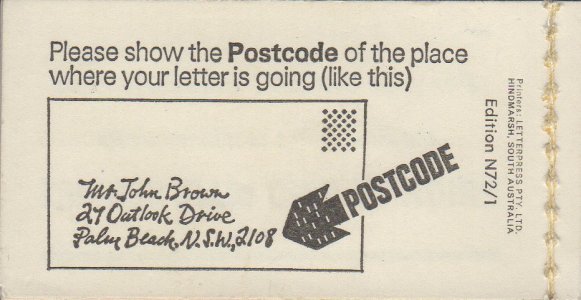 It has this back cover on all other Editions.