Threatened Species
B170
$4.50
2 January 1992
Contains: 10 x 45c
Booklet Measures: 58mm x 77mm
This issue saw the first release of self adhesive, peel & stick stamps in a booklet.
This booklet was around for two years and during its time it saw five different covers. After the original print there were five reprints, finishing with the 1 Kangaroo 1 Koala reprint.
There were a couple of consistent print imperfections on this issue, one of the better known is the "Hyphen Between Threatened & Species" that occurred on the 2nd Bat stamp of the original issue. See illustration bottom right.
There were three official overprints on this issue. They were National Stamp Show 1992 Brisbane (only on the 1 Koala), Asian International Exhibition Kuala Lumpur 1993 (2 Koala) and Stamp Exhibition 1993 Taipei (4 Koala).
A private overprint was added to the National Stamp Show overprint, with the words ASDA Dinner.
The Castle Hill Stamp Club also did some overprints. They had Orange Blossom 1992 on the 1 Koala, and Orange Blossom 1993 on the 2 Koala and 3 Koala.
Other varieties include the Olympic Entry Form being brown under UV light, and also the stamps being printed on the backing paper. This means that when the stamp is removed, the adhesive is left on the booklet.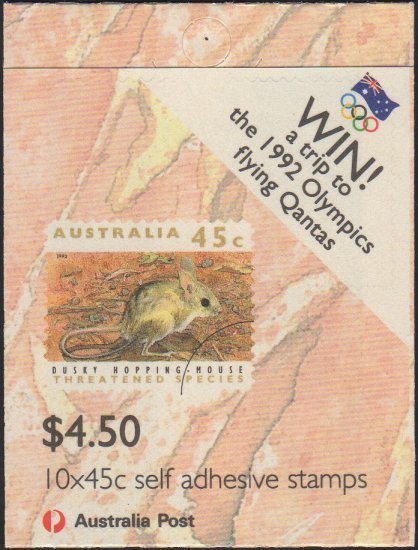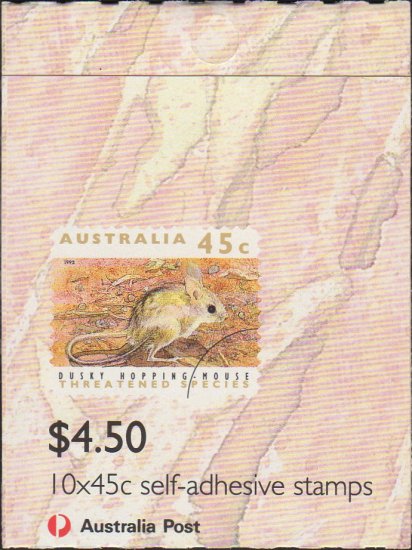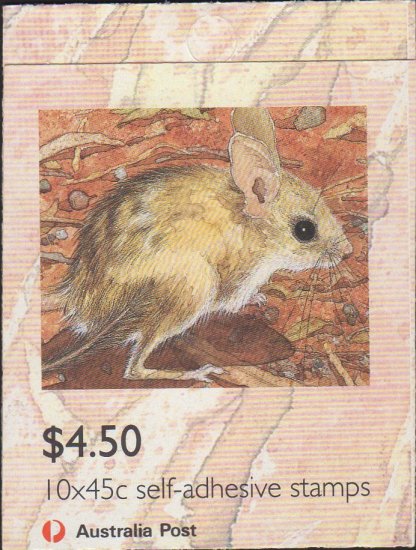 Original Issue 1, 2 & 3 Koala Reprint 4 Koala Reprint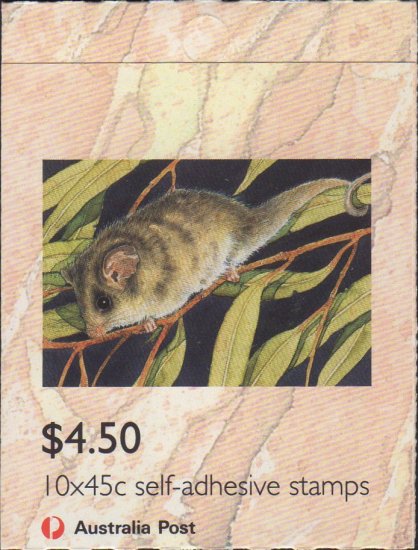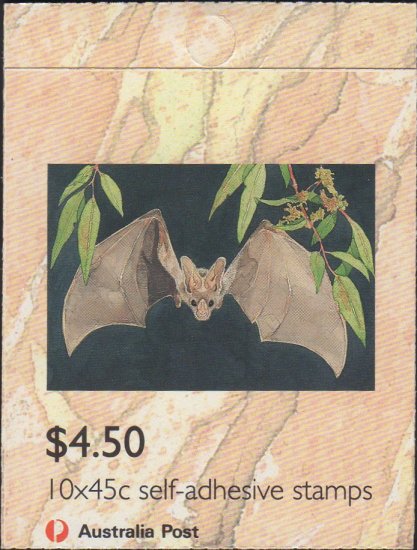 1 Kangaroo Reprint 1 Kangaroo 1 Koala Reprint



Original Issue



1 Koala Reprint



2 Koala Reprint



3 Koala Reprint



4 Koala Reprint



1 Kangaroo Reprint



1 Kangaroo 1 Koala Reprint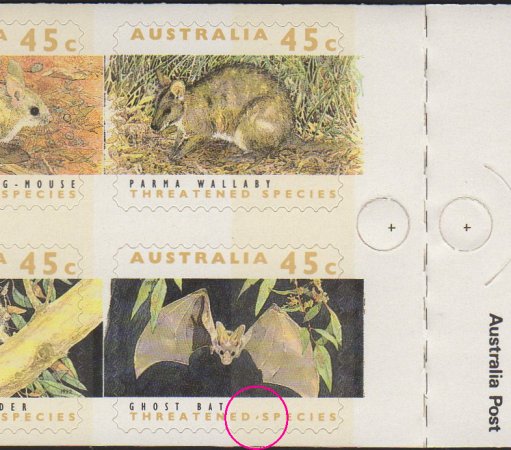 Hyphened Threatened Species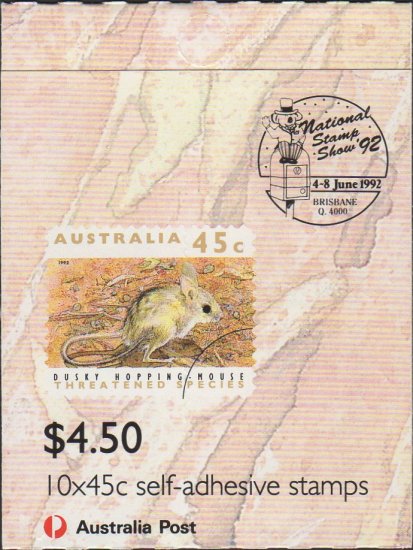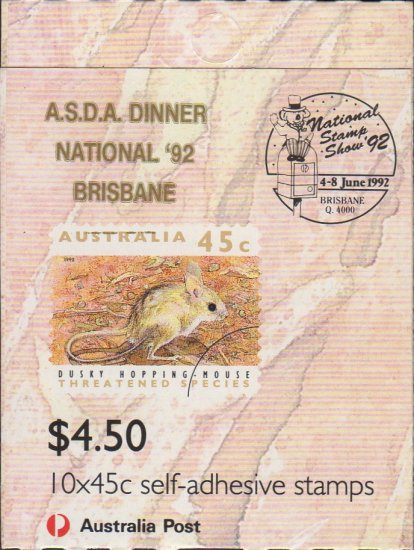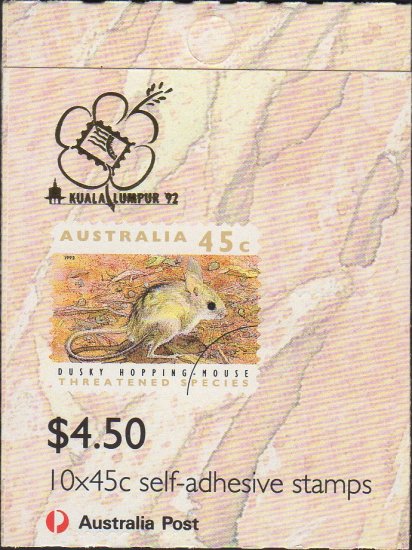 National Stamp Show 1992 Brisbane (1 Koala) ASDA Dinner National '92 Brisbane (1 Koala) Asian International Exhibition Kuala Lumpur 1993 (2 Koala)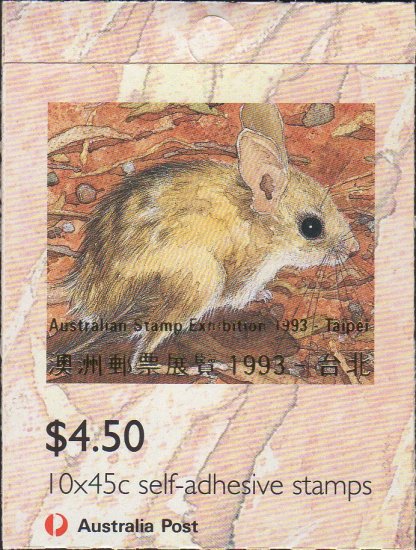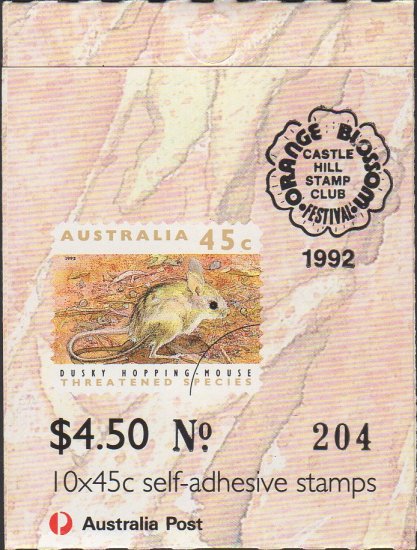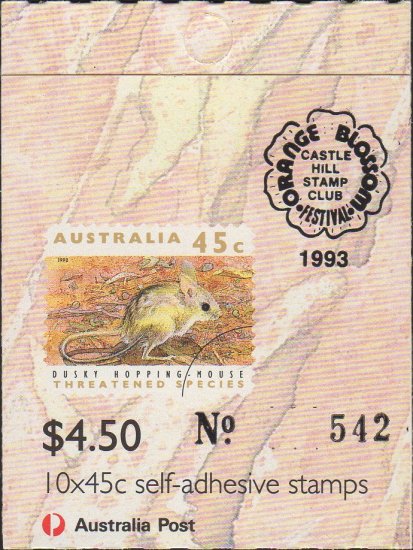 Stamp Exhibition 1993 Taipei (4 Koala) Orange Blossom 1992 (1 Koala) Orange Blossom 1993 (2 Koala & 3 Koala)